A workshop event from Science World in collaboration with CodeJoy for students to learn the basics of coding and watch STEAM in action!
About this event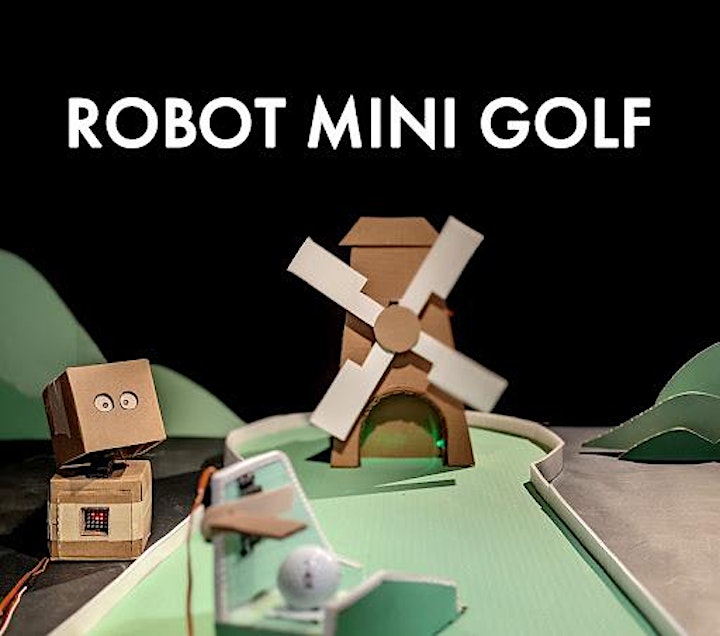 Join Science World and CodeJoy for an introduction to the world of coding. In this 45-minute workshop designed for coders of all levels, you will learn about the basics of coding position and rotation motors using block-based coding, similar to Scratch or Makecode.
CodeJoy's superstar robot, Elby, is desperate to win a kazoo from the prize wall at the mini-golf course, but the game is rigged. Together, we will learn how to reprogram the code of the obstacles to give Elby a better gameplay experience. Afterwards, you can ask us all your burning questions about coding in a live Q&A session!
This event is ideal for participants aged 7-14, but all ages are welcome to experience the joy of coding! And while the terms "women" and "girls" are used in our event, Girls and STEAM invites participants and mentors who identify as women, girls, trans, genderqueer, non-binary, two-spirit, and gender questioning.
Please note:
A computer or Chromebook is required for students to interact with our in-studio robots.
The websites "codejoy.live" and "makecode.microbit.org" should be accessible to you. Please check with your district tech department if you need those sites white labelled or unblocked.
To learn more about CodeJoy, check out their website: www.codejoyeducation.com