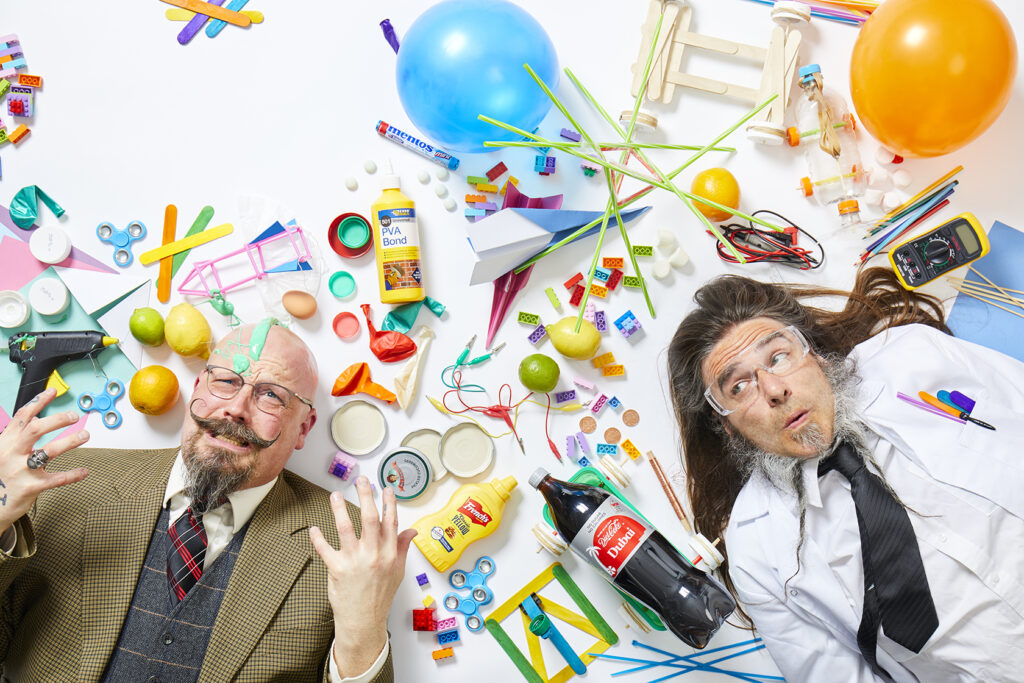 Join multiple Guinness World Record holders, Professor Orbax and his long-suffering lab assistant Sweet Pepper Klopek (aka Orbax and Pepper Do Science) for a FREE special event all through Spring Break!
For 25 minutes, Orbax and Pepper will explore the science behind the weird, wild, world of skin in the animal kingdom. Whether it's defense, camouflage, navigation, or simply adornment, skin is not only beautiful but also incredible!
After, check out our new feature exhibition, Skin: Living Armor, Evolving Identity, presented by Acuitas Therapeutics.