Playful At-Home Robotics Camp
The Playful At-Home Robotics Camp is great for coders of all levels including beginners with no experience! Over 5 sessions, makers will receive 30 minutes of interactive instruction and 90 minutes of supported creation with MakeCode, Micro:bit, motors, custom made materials and found objects. There will be opportunities for individualized support during the build. Makers will also receive access to short video tutorials and recaps of important tips shared in each of the sessions.
Make Your Own Tech Pet!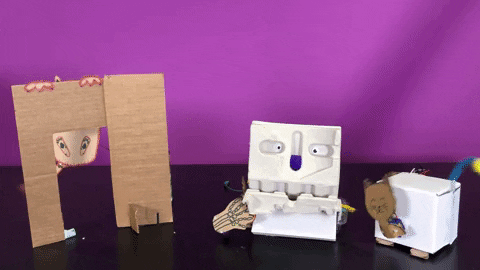 Experience the joy of invention and bring out your inner designer by building your own tech pet at the Playful At-Home Robotics Camp. Using a pocket-sized computer called a BBC Micro:bit as the "brain" and servo motors as the "muscles," makers will get the tools and guidance to code responses to sensory input.
Recommended for ages 10 – 12
Science World will provide specialized materials for this camp including:
Micro:bit V2
Micro USB
4 AA batteries
3 positional rotation mini servos
Monk makes servo board for Micro:Bit
1 cat bust with servo horn slots
1 cat claw with servo horn slots
2 circular attachment for servo horns
1 measurement moustache for marking distance between servo horn slots
1 stand for servo lesson
4 rectangular linkage bars with servo horn slots and brass fastener holes.
AA Battery pack
2.5mm flathead screwdriver
30cm of Velcro strips
Googly eyes
Brass fasteners (1" and 2")
Pom poms
1 alligator clip
1 4"x4"x4" box
Sample construction paper
4 sheets of Chipboard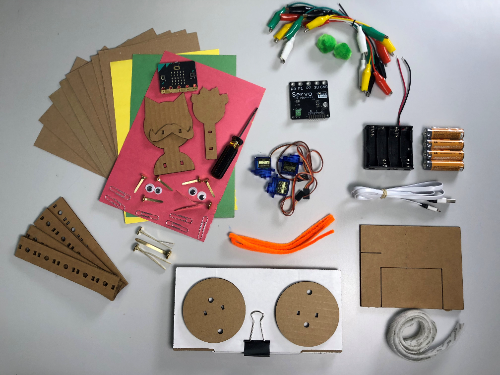 Other materials you'll need for this camp include:
A laptop or desktop computer with a USB port
Pencil & eraser
Scissors
Scrap cardboard and cutting board OR 4cm of stacked cardboard
Masking and/or scotch tape
Optional: 4 AA batteries as a back-up
Saturdays: June 26 and July 3, 10, 17, and 24
Time: 10am - 12pm (including one session held at 1pm - 3pm)