Unleash your inner inventor at the Playful At-Home Robotics Camp and discover the world of robotics with fun hands-on activities that develop skills in STEAM (science, technology, engineering, art & design, and mathematics), including creative problem-solving, logic, and collaboration.
Camp Schedule
Playful At-Home Robotics: Make a Tech Pet!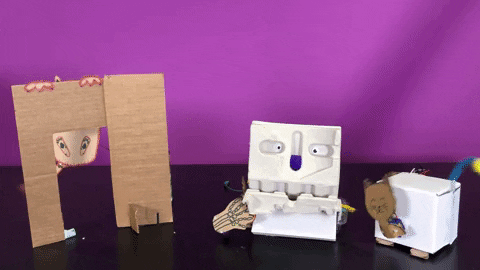 The Playful At-Home Robotics Camp is great for coders of all levels including beginners with no experience! Over five sessions, you will receive 30 minutes of interactive instruction and 90 minutes of supported creation from experienced facilitators. You will also receive access to short video tutorials and recaps of important tips shared in each of the sessions.
Our facilitators will be there every step of the way as you learn how to connect personally designed materials to motors and code them to react to sensory inputs to create your own physical tech pet!
Using a pocket-sized computer called a BBC Micro:bit as the "brain" and servo motors as the "muscles," you will get the tools and guidance to design creative robotics projects of your own.
Saturdays: October 30 and November 6, 13, 20, and 27
Time: 10am - 12pm (including one session from 1 - 3pm)
Camp Details
Participants will be sent materials as part of our camp to ensure maximum engagement for STEAM learning can take place.
Good stuff for you to know:
The Playful At-Home Robotics Camp is suitable for makers ages 10 – 12 years.
Classes will be hosted through Zoom.
For the best interactive experience, families are expected to have their camera and microphone on during each class.
Pro-rated refunds will not be given for absences or any other reason.
All cancellations and modifications to registration are subject to a $25 administration fee before camp materials are in transit.
Refunds will NOT be issued once the camp materials are in transit.
Science World will provide specialized materials for this camp including but not limited to:
Micro:bit V2
Micro USB
3 positional rotation mini servos
Monk makes servo board for Micro:Bit
4 AA batteries
2.5mm flathead screwdriver
Custom laser-cut parts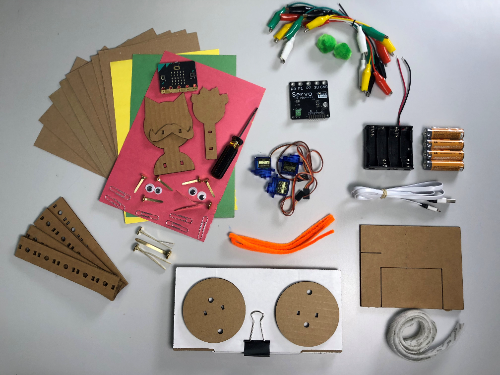 Other materials you'll need for this camp include:
A laptop or desktop computer with a USB port
Pencil & eraser
Scissors
Scrap cardboard and cutting board OR 4cm of stacked cardboard
Masking and/or scotch tape
Optional: 4 AA batteries as a back-up