Dig into the past with experts from the Pacific Museum of Earth and unearth secrets about the roarsome world of dinosaurs!
About this event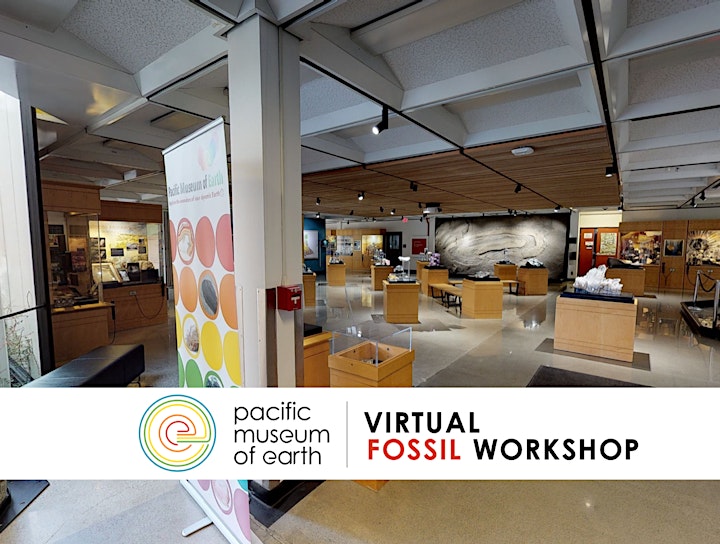 How do palaeontologists know so much about prehistoric creatures? What they ate, where they roamed, and when they died?
Join us for a virtual, interactive trip to the Pacific Museum of Earth to explore how palaeontologists use clues from the past to learn about ancient life.
We'll learn how to recognize fossils, characterize their preservation type, and describe the process of fossilization from "death to discovery." We'll also discover principles of relative dating using sketches of rock layers, and identify geologic time periods based on fossil evidence.
You're in for a fun ride—be sure to have a pen and paper on hand for an exciting activity at the end!
This free 45-minute family-friendly adventure complements the many amazing experiences guests can encounter at Science World's new feature exhibition T. rex: The Ultimate Predator, presented by RBC and White Spot Restaurants.
Presenter Bio
Pacific Museum of Earth (Daniel Gowryluk)
The Pacific Museum of Earth is Vancouver's premier Earth Science museum. Located in the Department of Earth, Ocean, and Atmospheric Sciences at the University of British Columbia, they provide an educational window into a wide range of topics that engage, excite, and educate university students, faculty, and staff as well as youth and local teachers about fundamental science and its linkages to topics of environmental, economic, and societal importance.