This feature exhibition ran from February 11, 2021–September 6, 2021.
Presented by RBC, Arctic Voices takes visitors into the world's northernmost biome—a tremendous and fragile region that is deeply connected to the rest of the world. Journey over the tundra and into the Arctic to marvel at landscapes and wildlife, meet the people who call the Arctic home, and discover the impact of climate change on their way of life. 
Developed by Science North, Arctic Voices tells the story of a land that is changing in many ways. Through interactive exhibits, you will learn how strong you are compared to a polar bear, go on a garden tour of the Arctic to see how Arctic plants are used for food and medicine, hear fascinating stories from Indigenous peoples and Arctic researchers, and understand just how great your connection to the Arctic is. 

---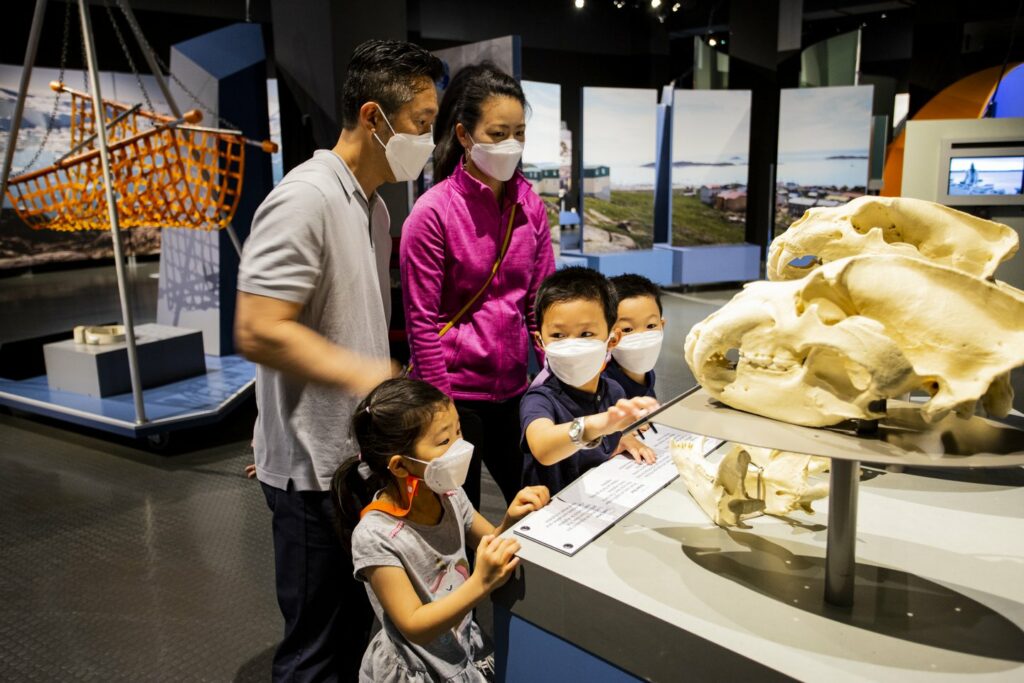 "Being able to learn in a hands-on way as a family is a priceless opportunity and Arctic Voices at Science World was a wealth of information."
---
Step into the Arctic with Science World Curator, Kristin Lee
Learn about Inuit technology from Arctic Anthropologist, Krista Ulujuk Zawadski