Skin: Living Armor, Evolving Identity, presented by Acuitas Therapeutics, brings you up close and personal to the amazing properties of skin across an array of organisms.
From hyper-sensing skin receptors in crocodilians to the super thick skin of whales, skin acts as an interface between organisms and their environment. Experience the shape-altering, colour-changing, and adaptable nature of skin and the technological innovations it inspires.
Skin was created by California Academy of Sciences and modified for travel and distributed by the Science Museum of Minnesota. Skin is generously supported by Susan and Nicholas Pritzker and Family.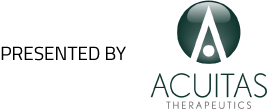 Sensitive Content: This area contains material that presents the topics of racism, prejudice, and discrimination through the lens of history and science.