Continue the learning at home with articles that will uncover surprising facts about dinosaurs, celebrate the work of paleontologists, and leave you awed and inspired by the wonders of science.
Prehistoric Poop is a Window to the Past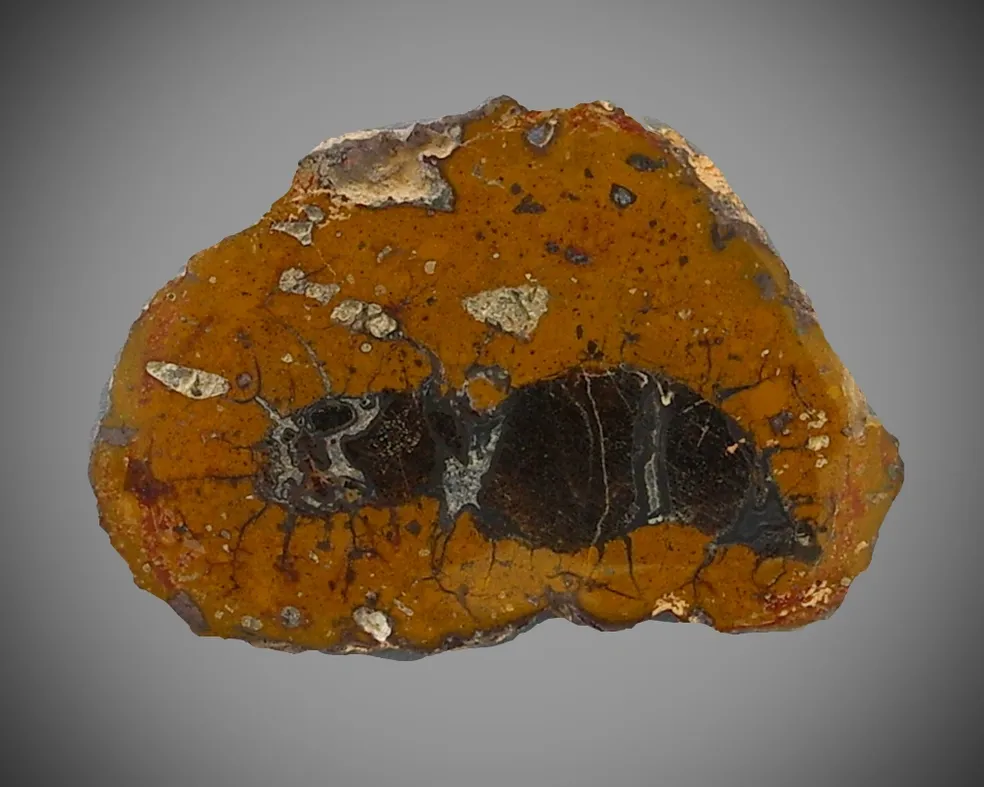 Would you go hunting for dinosaur poop? Paleontologists go out digging for coprolites (fossilized poop) to learn more about what animals like dinosaurs ate, how they interacted with other living organisms, and what their environment was like.
Meet a Paleontologist: Dr. Karen Chin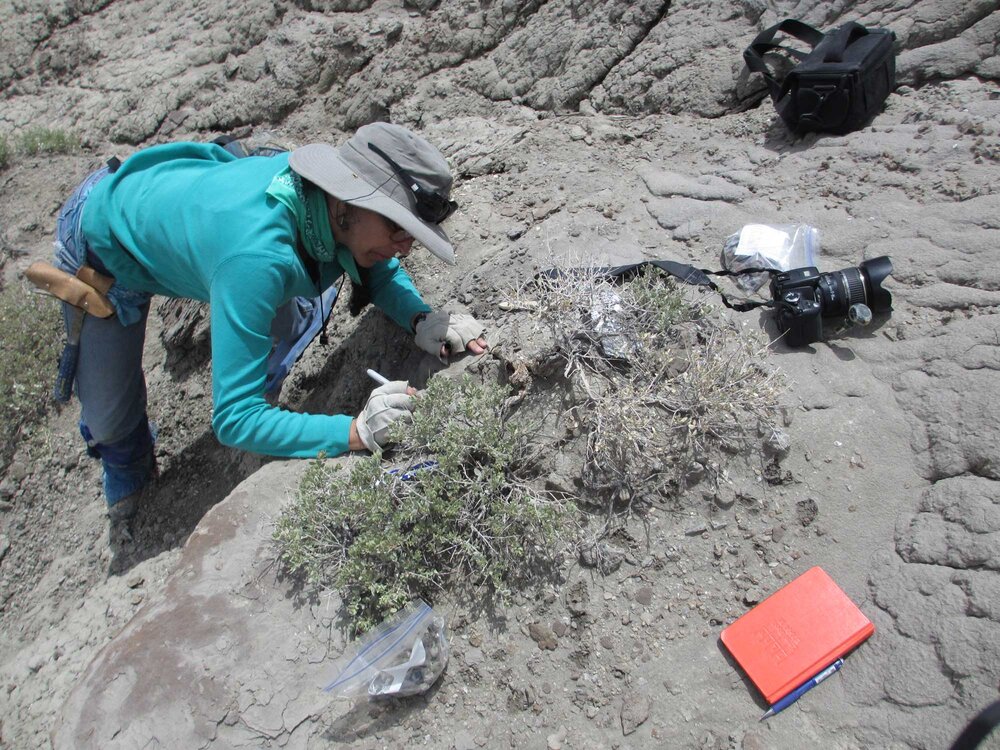 Paleoecologist Dr. Karen Chin spends a lot of time looking at poop—dinosaur poop! She hunts for fossilized feces, aka coprolites, and studies them to reveal valuable information about ancient life and about our world today.
Travelling Back in Time with Paleoartist, Beth Zaiken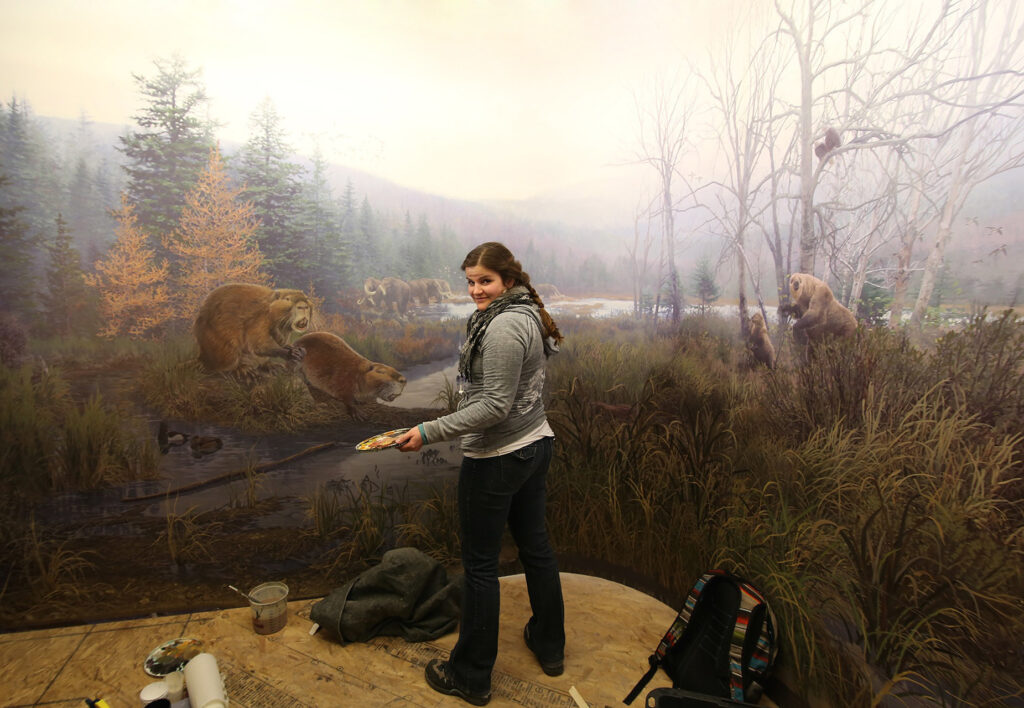 "Paleoart reminds us that we have this incredible global history. It's something we all have a claim to, like a fairytale or a legend with larger-than-life characters and millennia-long storylines being written every day by scientists," says paleoartist Beth Zaiken.
Science of Jurassic Park: Can an Extinct Animal be Recreated from a DNA-filled Mosquito?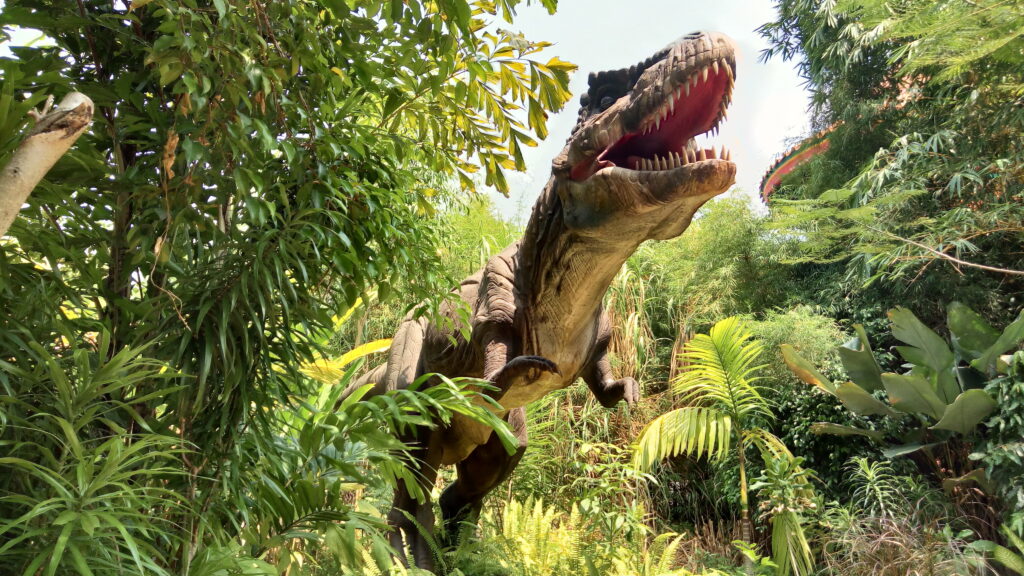 In Steven Spielberg's 1993 Jurassic Park, a theme park filled with genetically engineered dinosaurs is made possible because of a fossilized mosquito. But can ancient DNA recovered from a fossilized insect really bring extinct creatures roaring back to life?
Meet Tyrannosaurus rex, King of the Tyrant Lizards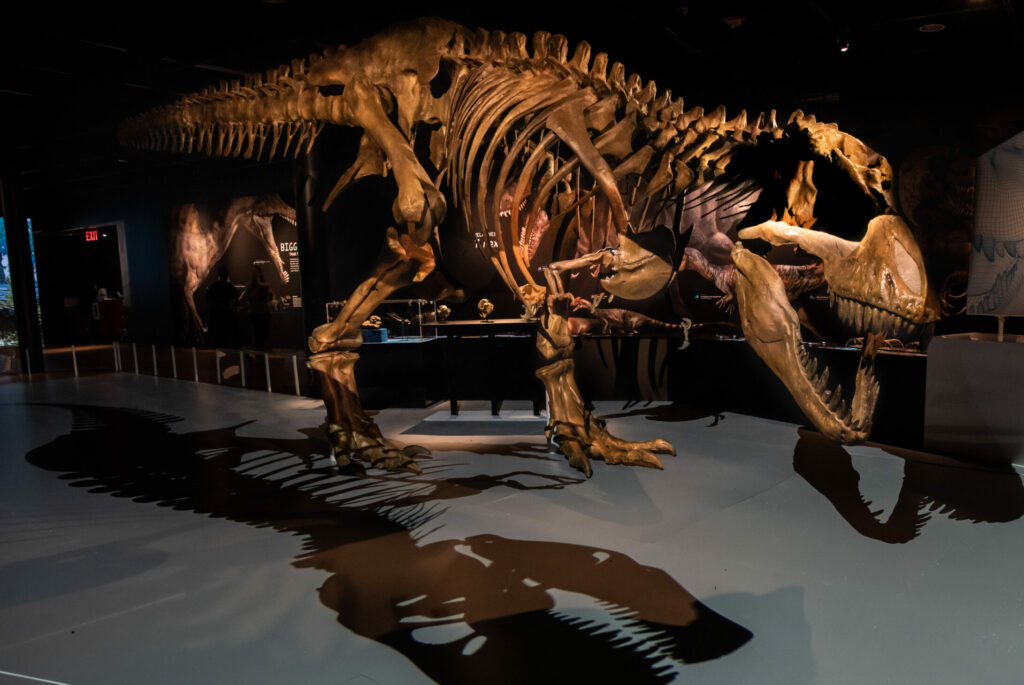 If ever there was an animal born to rule, it was Tyrannosaurus rex. Thundering in at around eight tonnes, stretching 40 feet long—about the size of four adult alligators!—towering high at 12 feet tall, and with a name that means "tyrant lizard king," this dinosaur was one to fear.
Taking Flight: How Birds Evolved From Dinosaurs
The majestic great blue heron, the wide-winged sandhill crane, and even the brazen bald eagle all have a common ancestor—dinosaurs! How did birds of today evolve from these prehistoric creatures?
The Dynamic Diet of Dinosaurs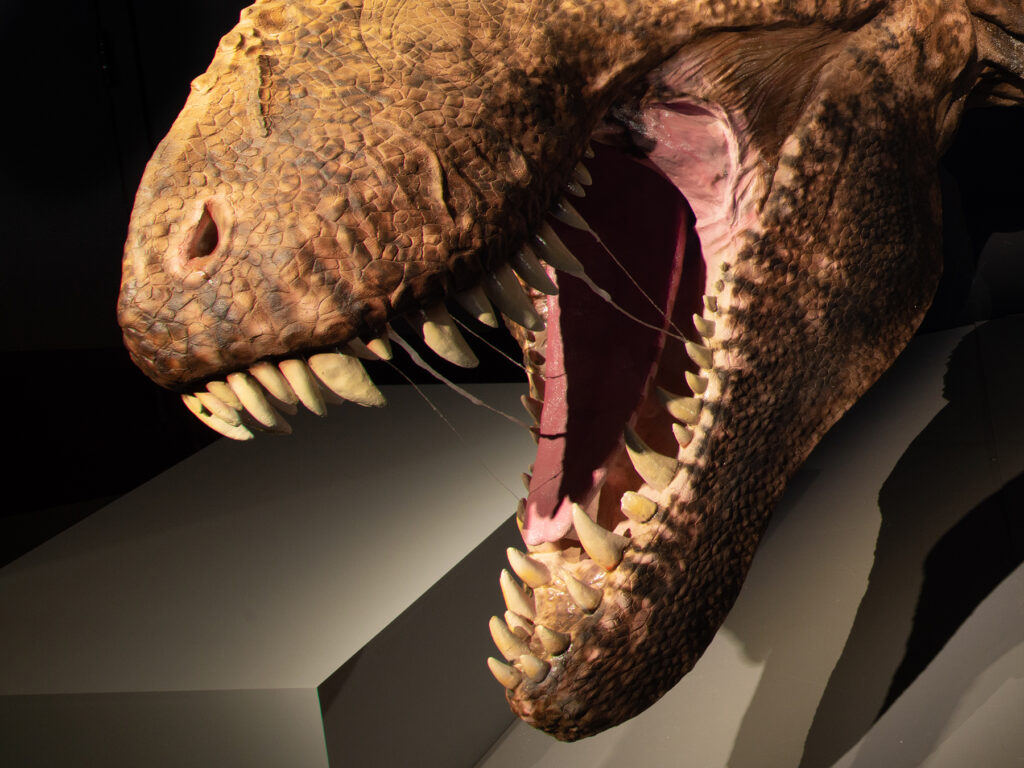 Eating the same meal can get boring—even for dinosaurs! So, it's only natural that they mixed things up, feasting on plants, crustaceans, small mammals and even other dinosaurs.
Meet Maiasaura, The Good Mother Lizard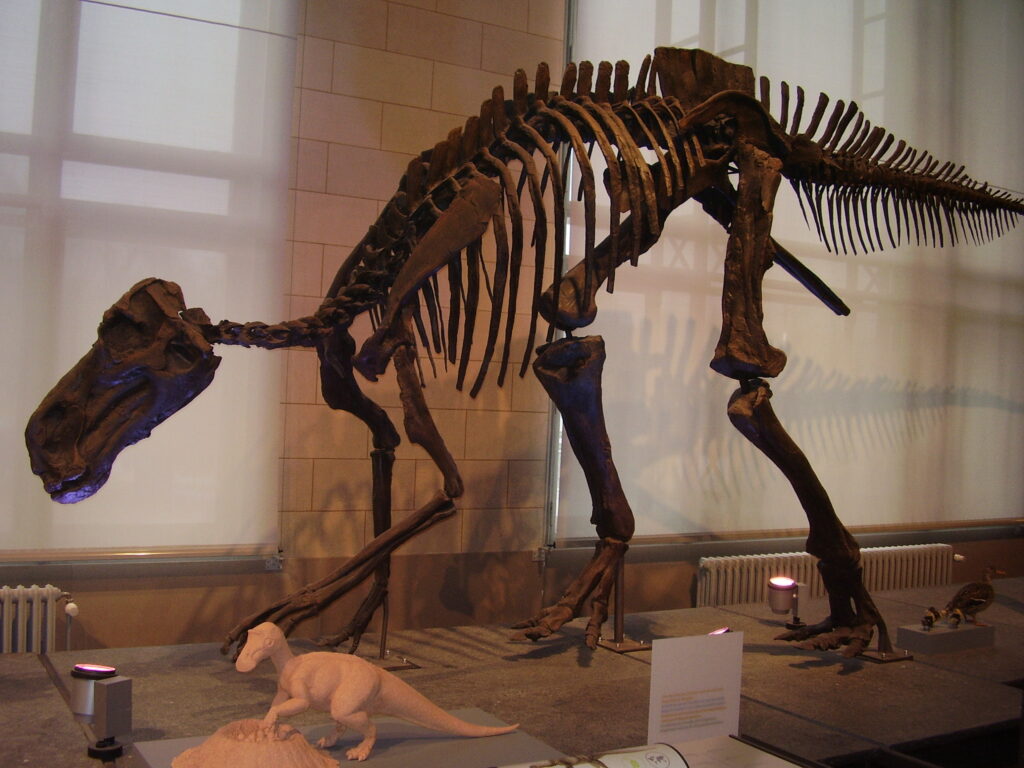 About 76 million years ago in present-day Montana, there lived a nurturing dinosaur that cared more about feeding and protecting its young than stalking and chomping down on prey.
Its name? Maiasaura.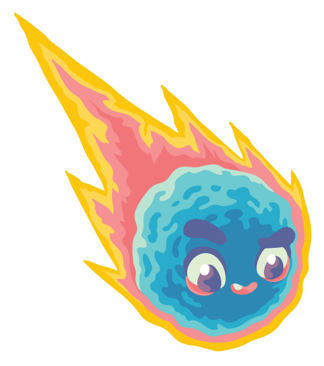 About the sticker
Artist: Jeff Kulak
Jeff is a senior graphic designer at Science World. His illustration work has been published in the Walrus, The National Post, Reader's Digest and Chickadee Magazine. He loves to make music, ride bikes, and spend time in the forest.
You found a sticker!
Comet Crisp