This feature exhibition ran from January 24, 2020–January 18, 2021.
Towers of Tomorrow with LEGO® Bricks presented by Concert Properties and White Spot Restaurants and supported by TransLink features 20 of the world's most astonishing skyscrapers from the United States of America, Australia, Asia, Canada and United Arab Emirates constructed with breathtaking architectural detail and accuracy by Australia's Ryan McNaught, the only certified LEGO® professional in the Southern Hemisphere.
Built on a scale of 1:200 and with stunning precision and attention to detail, the LEGO® towers offer visitors a bird's-eye view of these extraordinary buildings and are just as impressive in model size.
---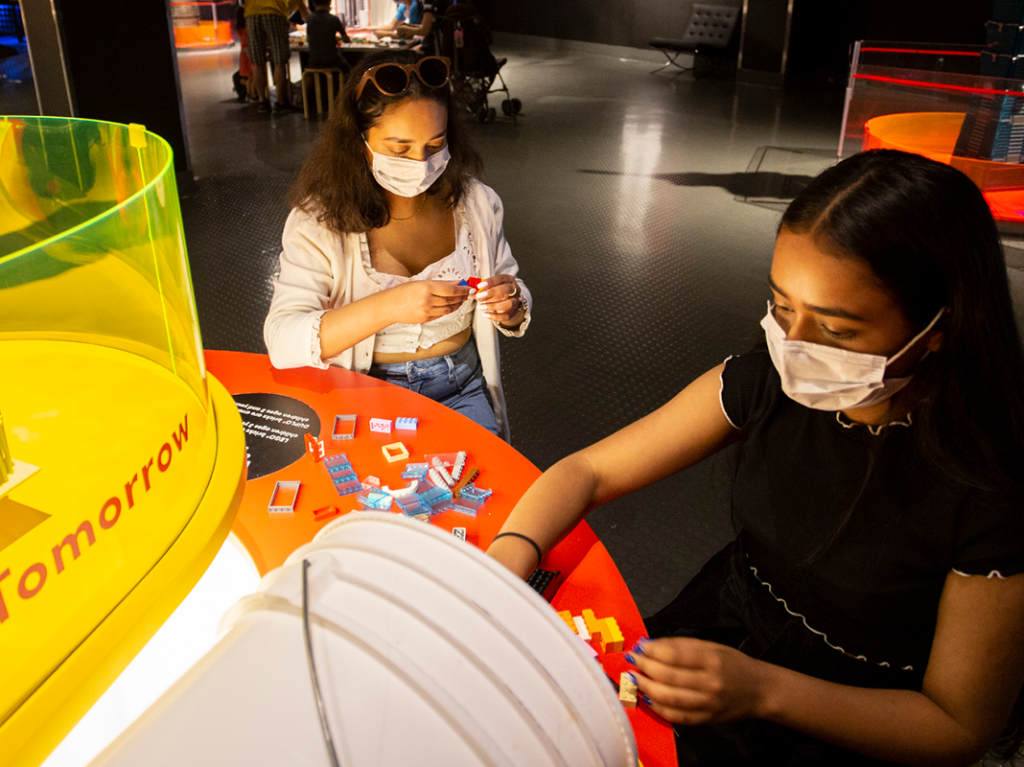 "Definitely felt like we had the place to ourselves. Each group gets their own bucket of clean LEGO. You build, you break and return to a separate bin for staff to clean it! It was honestly the best trip we've ever had to Science World."
---
Visitors, young and old, will be able to create their own 'tower of tomorrow' from over 200,000 loose LEGO® bricks in hands-on construction areas and add their creations to a steadily rising futuristic LEGO® metropolis inside the exhibition.
---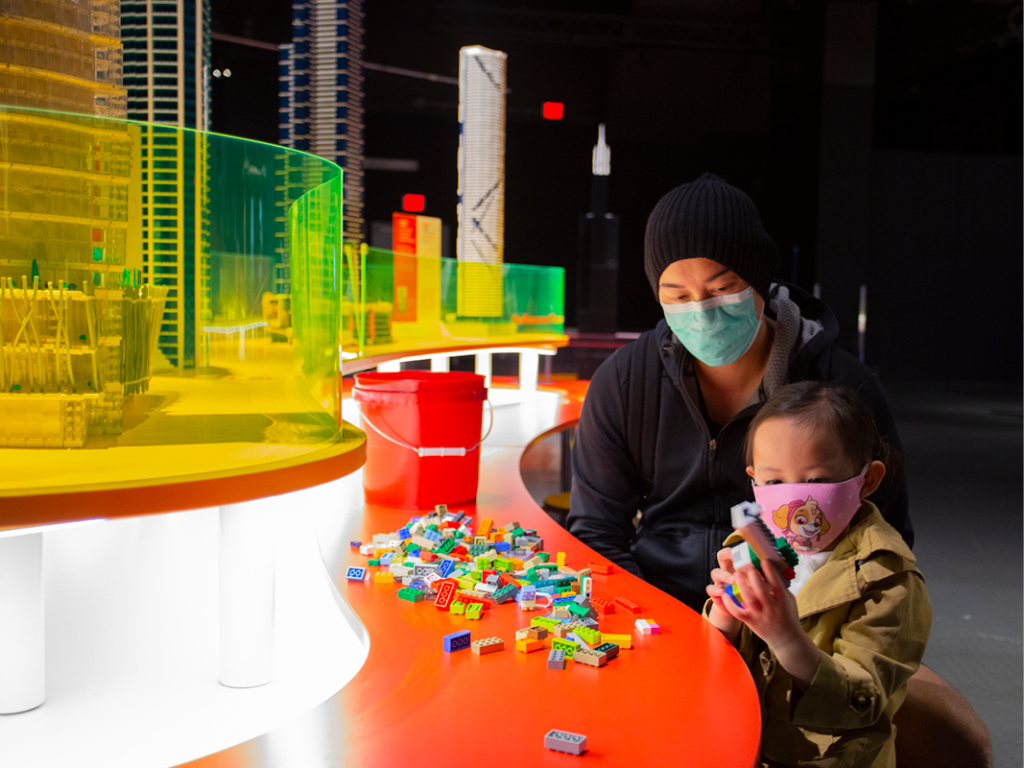 "We had an amazing time today at Science World. All safety protocols made our experience fun & welcoming! Kids loved making a piece for mural & LEGO towers!"
---
Tower of Tomorrow images via James Horan, Sydney Living Museums.
Towers of Tomorrow with LEGO® Bricks is a travelling exhibition from Sydney Living Museums and toured internationally by Flying Fish.