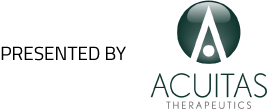 Discover the remarkable stories of the women who have shaped Canadian history in Trailblazing – Women in Canada since 1867, presented by Acuitas Therapeutics. This thought-provoking exhibition explores 150 years of women's issues through the themes of Work, Education, Body, Politics, and Violence Against Women. 
From educators and Nobel Peace Prize nominees to athletes and activists, Trailblazing highlights the achievements of hundreds of incredible women who have brought about social and political change in Canada.
Learn about Hide Hyodo Shimizu (the first Japanese Canadian to earn a teaching certificate), Viola Desmond (a Black businesswoman in Nova Scotia who refused to back down when faced with an act of racial discrimination), Christi Belcourt (lead coordinator for Walking with Our Sisters, a community based commemorative project that honours murdered or missing Indigenous women), and the women of the Famous Five. 
Examining race, class, and the experiences of the "everyday" woman, it offers a comprehensive exploration of the challenges faced by women throughout Canadian history and invites viewers to contemplate what it has meant to be a woman in Canada over its 150-year history. 
With historic and contemporary narratives, artifacts, and hands-on interactives, Trailblazing explores how women have transformed Canadian politics, work, and everyday life, and shaped the Canada we know today. 
Content Warning: Trailblazing – Women in Canada since 1867 explores themes of racism, sexism, and violence against women, which may be triggering and distressing for some visitors.