300 girls registered for the 2019 Girls and STEAM event in 2 minutes!
On Saturday, November 2, 2019, 300 girls joined 50 mentors, 12 workshop leaders, and 1 astronaut-candidate for an exciting day full of STEAM (science, technology, engineering, arts & design, and math) learning. They coded computer games, explored virtual realities, and even dissected earthworms. At the Mentorship Café—the most popular activity of the day—girls got to sit and speak with 53 female leaders from a wide variety of STEAM fields.
Thanks to our generous sponsors and supporters, we were also able to prioritize registration for girls from underserved communities.
To discuss sponsorship of future Girls and STEAM events, please reach out to Kaitie Szabo at [email protected].
---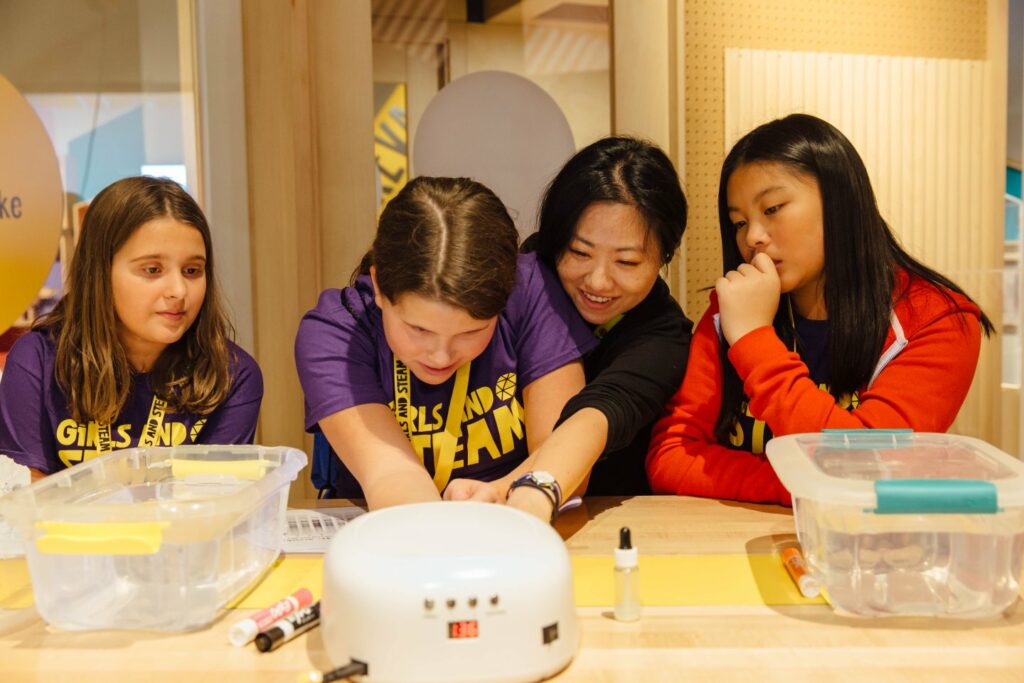 "Now I know there are so many trailblazers in STEAM that are leading the path I want to follow. It was really inspirational to hear from the mentors and see so many girls that shared my interest. I definitely will be back next year!"
---