Modern problems require playful solutions.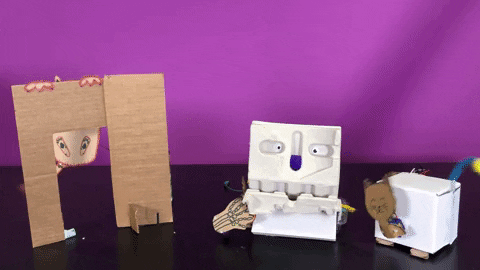 In Creative Robotics, young makers design, code and create artistic projects that bring joy to others. At the Launchpad Lab, makers aged 8-12 will combine personally crafted materials with mechanical and electronic components to create and code physical designs that move in and react to the world around them.
Makers even design how others can interact with their invention! Their design might flap, sing, flash or fold in response to a clap, a wave, a flash, a tilt or the push of a button.
While having fun with making and merging art, science and technology, you will develop skills in STEAM (science, technology, engineering, art & design, and mathematics), including creative problem-solving, self-empowerment, logic and collaboration.
---