Welcome. We're happy you're here.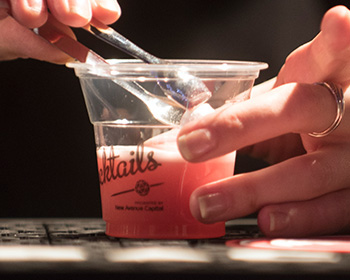 Science of Cocktails is back and we're so excited to celebrate its return with you after a 3-year hiatus.
We encourage you to interact with the bartenders and chefs creating food and drinks – ask them questions, snap photos, and record videos. And when you share them on social media, don't forget to tag @scienceworldca and use the hashtag #ScienceOfCocktails.
Curious to learn more? We can connect you with a spokesperson.
The Cause - Science World Bursary Program
Ticket sales to Science of Cocktails support our Bursary program, which provides free access to tens of thousands of people who may not otherwise be able to visit the dome. Our organization can't fulfill its mission—to ignite wonder and empower dreams for everyone in BC—without providing free access to those in our communities facing barriers. In 2022, over 40,000 visitors benefited from Science World's bursaries. Your support makes fun, memorable and relevant science-learning experiences available for all.