Board of Directors, Friends & Patrons
Officers
Chair: Launi Skinner
Vice Chair: Cheryl Slusarchuk
Past Chair: Walter Segsworth
Secretary: Dr Boris Wertz
Treasurer: Ivor Luk
Directors
Boris Wertz, Dr
Founder & General Partner, Version One Ventures
Secretary, Board of Directors,Science World British Columbia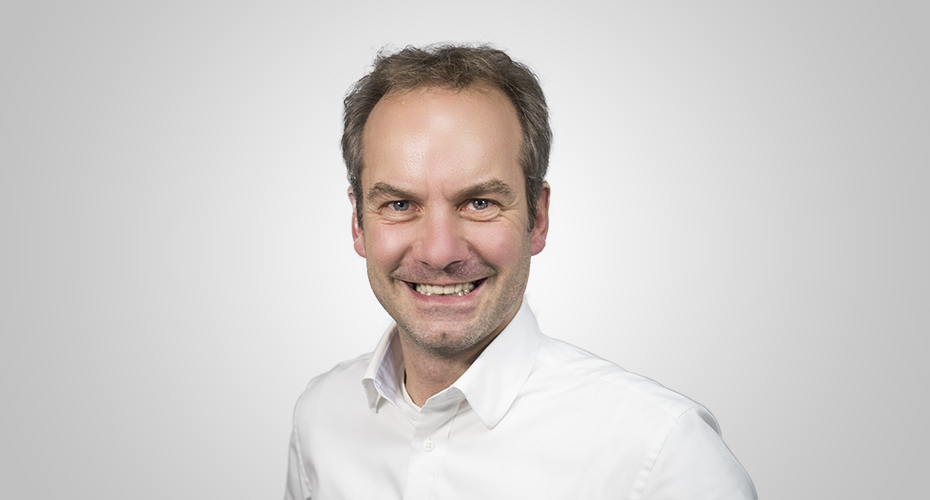 Boris Wertz is one of the top tech early-stage investors in North America and the founding partner of Version One. He is also a board partner with Andreessen Horowitz.
Before becoming an investor, Boris was the Chief Operating Officer of AbeBooks.com which sold to Amazon in 2008. He was responsible for marketing, business development, product, customer service and international operations – leading a team of 60 people. This deep operational experience helps him guide other entrepreneurs to start, build and scale companies.
Boris finished his PhD at the Graduate School of Management (WHU), Koblenz, majoring in Business Economics & Business Management. In 2005, he was named the Pacific Ernst & Young Entrepreneur of the Year. Boris is passionate about science, technology, and entrepreneurship and sits on the boards of Science World and Canada Learning Code. He is also involved as a mentor with the Creative Destruction Lab in Toronto and Vancouver.
Cheryl Slusarchuk
CEO & President, NumerixS Investment Technologies
Vice-Chair, Board of Directors, Science World British Columbia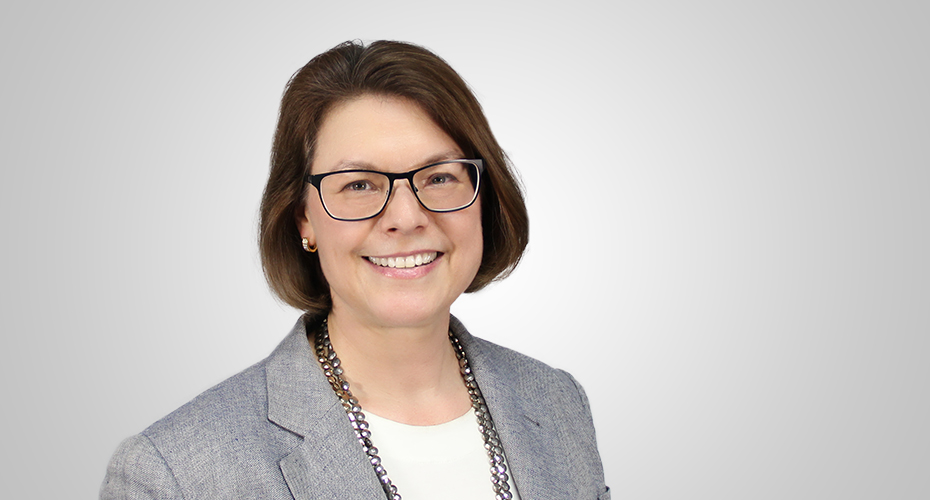 Cheryl is the CEO & President of NumerixS Investment Technologies, which uses massive amounts of data together with technology and innovative research to create sophisticated quantitative trading strategies. Cheryl has a passion for creating and leading high-performance teams that enable outstanding people to excel.
Cheryl's background in commerce and computer science supported a highly sucecessful legal career helping technology companies realise their commercial goals in a practical, precise, and no-nonsense way. Cheryl loves the technology space: the creative energy, the focus, and the collective intellect creates a fertile ground for the high-performance teams she embraces.
Originally from Canada, Cheryl spent several years in Australia followed by several more in the US, before returning to Canada and settling in Vancouver with her husband and 2 children.
Cheryl is currently Vice-Chair of Science World and formerly a board member of the BC Innovation Council and BCTech, Cheryl's other community activities have included being President of the Premier's Tech Council, Chair of the Climate Action Team and Chair of the Green Energy Advisory Taskforce.
Cheryl's accomplishments include Business in Vancouver's 40 under 40 and L'expert Canada's 40 under 40.
In addition to work and promoting STEM, and technology in all forms ranging from financial markets to sustainability, Cheryl's other passions include her family, snowboarding and sailing.
Cybele Negris, ICD.D
President, CEO & Co-Founder, Webnames.ca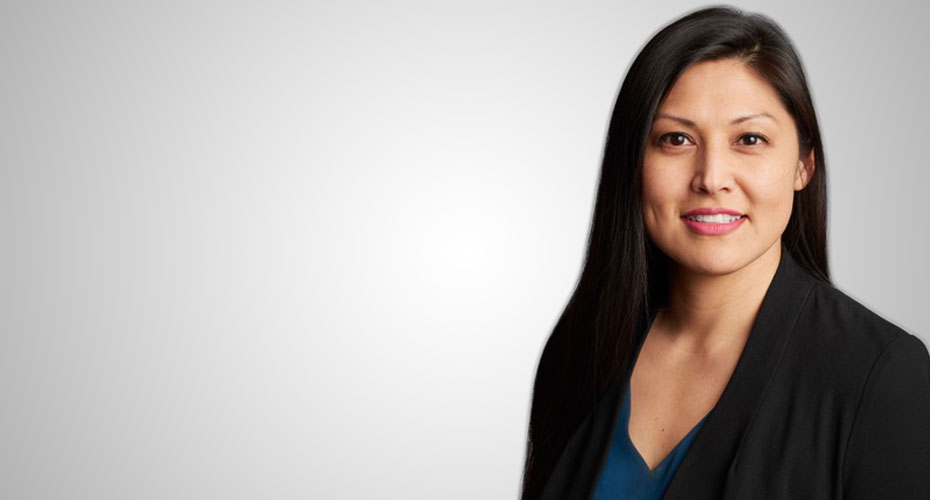 Cybele Negris is a serial entrepreneur, seasoned board member, speaker, mentor, and columnist. Cybele is CEO & Co-Founder of Webnames.ca, Canada's original .CA Registrar and provider of hundreds of domain extensions, webhosting, email, security products, and other online solutions. Webnames' clients include some of the country's largest corporations, government, law-firms, and global Fortune 500 brands.
Cybele is on the board, audit, and HR committees of the Royal Canadian Mint, the board of BCAA, and the Real Estate Board of Greater Vancouver. She is Vice-Chair of the Small Business Roundtable of BC, and is appointed by the Minister of Job, Trade, and Technology to the three-member Small Business Task Force of BC. She also serves on the Technical Advisory Board for the Riverview Lands Redevelopment in Coquitlam, the advisory council of Science World, SFU Innovates, and other organizations.
A Hall of Fame Inductee of Canada's Top 100 Most Powerful Women and nine time winner of PROFIT W100, some of Cybele's other recognitions include BC Business Most Influential Women in Business 2018, 2017, 2015, and Business In Vancouver's Influential Women in Business 2010 and Top 40 Under 40 for 2003.
Doug Sheppard
Superintendent of Schools, Delta School District No. 37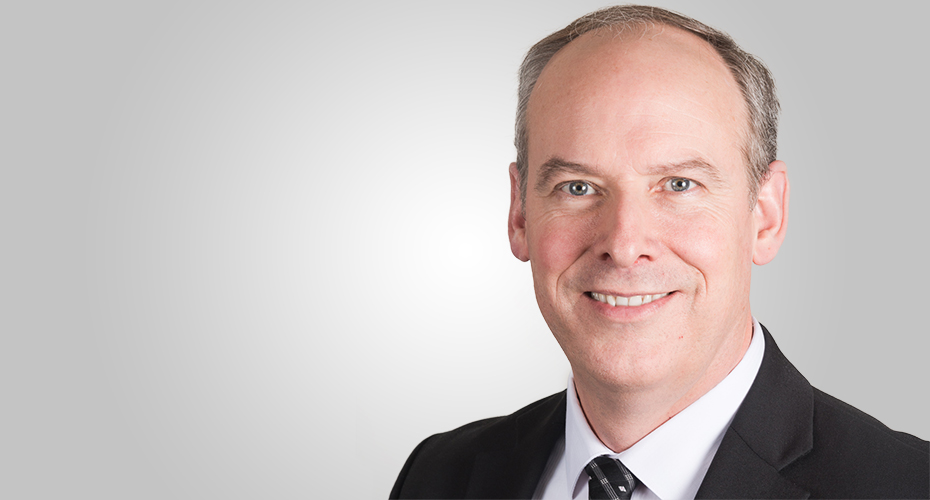 Doug Sheppard is currently the Superintendent of Schools for the Delta School District. With a BSc in Zoology from UBC and a Masters of Educational Leadership from SFU, Doug has over 25 years in public education beginning as a Secondary School teacher of Math and Science followed by various school and district administrative positions in the Richmond, Coquitlam and the Delta School District. Doug was named one of Canada's Outstanding Principals by the Learning Partnership in 2009.
As Superintendent in Delta, Doug is focused on achieving the District's vision of becoming a "Leading District in Innovative Teaching and Learner Success". The district's focus on questioning and inquiry as methods of investigating both student learning and educator practice is central to the achievement of this work.
Doug lives in Delta with his wife and three children and remains deeply curious about the natural world close to home and globally.
Gail Murphy
Vice President, Research and Innovation, University of British Columbia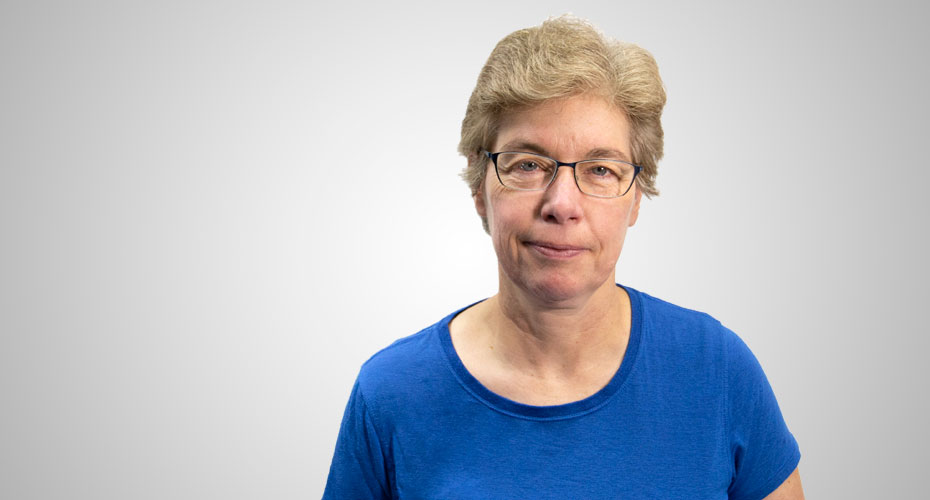 Gail C. Murphy is a Professor of Computer Science and Vice-President Research and Innovation at the University of British Columbia. She is a Fellow of the Royal Society of Canada and a Fellow of the Association for Computing Machinery (ACM), as well as co-founder, board member and former Chief Scientist at Tasktop Technologies Incorporated.
After completing her B.Sc. at the University of Alberta in 1987, she worked for five years as a software engineer in the Lower Mainland. She later pursued graduate studies in computer science at the University of Washington, earning first a M.Sc. (1994) and then a Ph.D. (1996) before joining UBC.
Dr. Murphy's research focuses on improving the productivity of software developers and knowledge workers by providing the necessary tools to identify, manage and coordinate the information that matters most for their work. She also maintains an active research group with post-doctoral and graduate students.
Ivor Luk, ACA (UK)
Partner, Deloitte LLP
Treasurer, Board of Directors, Science World British Columbia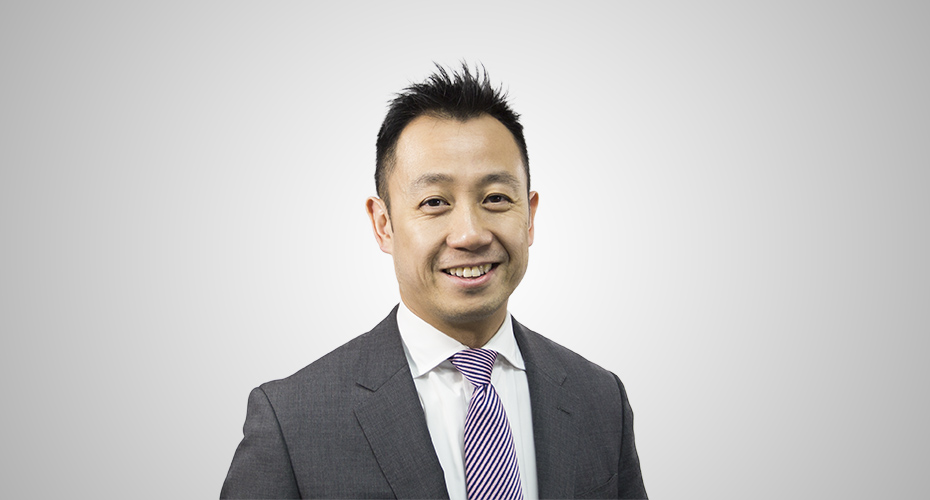 Ivor is a Senior Partner at Deloitte responsible for some of the firm's most important client relationships. He also currently serves as a Director on the firm's Board of Directors repsonsible for the governance of Deloitte Canada and Chile.
Ivor's global experience includes 8 years with Deloitte's UK London practice (from 1997 to 2005), focusing on providing assurance, M&A and IPO advisory services to high growth private and listed companies in the UK, Europe, and the Americas. Since 2005, Ivor has resided in Canada, initially leading Deloitte's Toronto M&A practice as national leader of our UK IPO Services team. While in Toronto, he provided service to entrepreneurs and high growth through acquisitions, and completing public financings for companies focused on resources, manufacturing and technology.
Working directly with C-Suite and Boards of Directors in Vancouver and Western Canada, Ivor provides business advisory, financial due diligence, financial oversight and control assessment and counsel to our most complex high growth clients.
James Dean
Retired CEO, Core Energy Solutions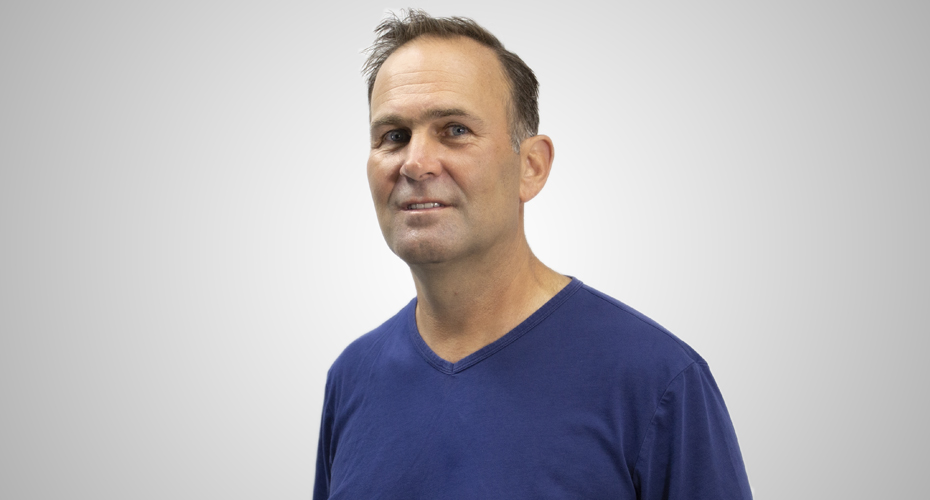 James Dean is a cleantech entrepreneur with a passion for green buildings, innovation and sustainability and has successfully built two clean energy technology companies. Recently, he was founder and CEO of CORE Energy Recovery (formerly dPoint Technologies). CORE is a leader in the field of membrane-based heat and humidity exchangers for building energy recovery ventilation and hydrogen fuel cells. CORE/dPoint was recognized as one of top 50 fastest growing companies in Canada 3 years in a row (2014, 2015 & 2016), Best New Exporter in British Columbia (2013) and Top 30 Global Cleantech Companies (2014).
Prior to CORE, James was Co-CEO of Greenlight Power (now Greenlight Innovations). Greenlight Innovations is a leader in the field of fuel cell testing equipment. James was also a partner with KPMG Consulting leading their World Class Manufacturing Practice in Vancouver.
Equally committed to the environment in his personal life, James recently built a net zero energy Passive House for his family in West Vancouver. The house will produce more electricity to sell back to BC Hydro than it uses.
Dean has been active on corporate, industry and not-for-profit boards. He has been recognized as one of Canada's Top 40 Under 40 for achievements in business and community (2005) and was a finalist in the EY Entrepreneur of the Year Awards (2013).
James has always been passionate about innovation, research and product development and is co-inventor on several patents. James has a BaSc. in Civil Engineering from the University of Waterloo and an MBA from the University of Western Ontario.
Katherine Scouten
Principal, KRSolutions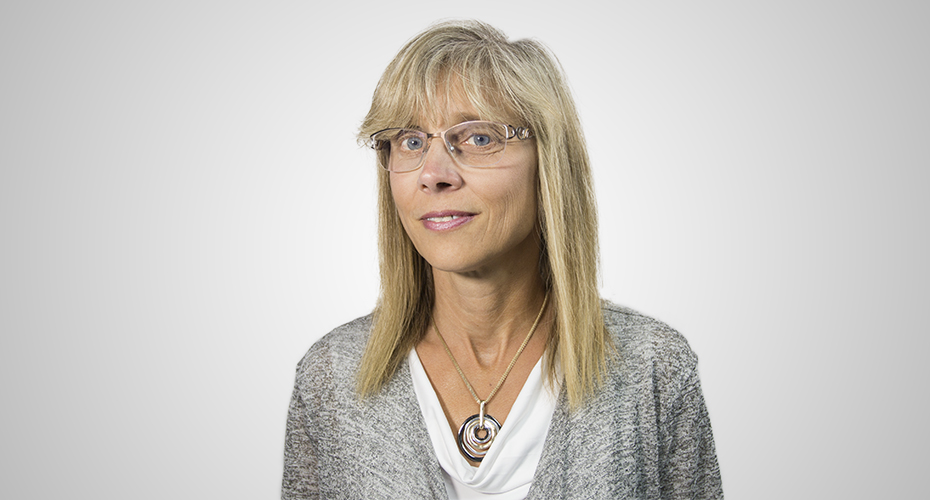 Kathie has dedicated her career to science and innovation, education, economic and community development and not for profit leadership in Prince George and Northern BC. For the past 25 years she has been engaged at senior levels of planning and decision making in the sectors of economic development, university advancement and fundraising and not for profit management. As founder of KRSolutions, she works with businesses, local governments, First Nations, and not for profit organizations developing customized and strategic solutions that generate positive social and economic impacts. Kathie is a past president and 15 year board member of The Exploration Place, an award winning cultural museum and science education centre in BC recognized especially for its leadership with First Nations nationally. She has a BSc (Hons) and MBA from the University of Manitoba and holds the CFRE designation. She spent many years in her earlier career in the biosciences industry, developing and commercializing agricultural technologies that are now the foundation of the western Canadian seed industry.
Keith Spencer
Partner, Fasken
Keith Spencer is a leading information technology lawyer in British Columbia. As Co-Leader of the firm's Start-Up & Emerging Company Services group, he provides expert advice to start-up and mature private technology companies. Keith is the recipient of the BC Technology Industry Association's Bill Thompson Lifetime Achievement Award for his exemplary efforts and his passion for entrepreneurs.
Keith's passion for the technology sector was cultivated early in his legal career, having worked as in-house counsel for the Vancouver-based Wireless Data Group of Motorola, and to D-Wave Systems.
A member of various boards and advisory committees, Keith plays a significant role in number of early stage and emerging technology companies and technology industry associations.
Lecturing on technology and intellectual property law is another passion of Keith's and he can be found at the Peter A. Allard School of Law at the University of British Columbia, and at various CLE BC and IT industry conferences. He also authors articles in the areas of computer and information technology, outsourcing, e-commerce and intellectual property law.
Kirsten Sutton
Vice President and Managing Director, SAP Labs Canada
Global Head Engineering, SAP Jam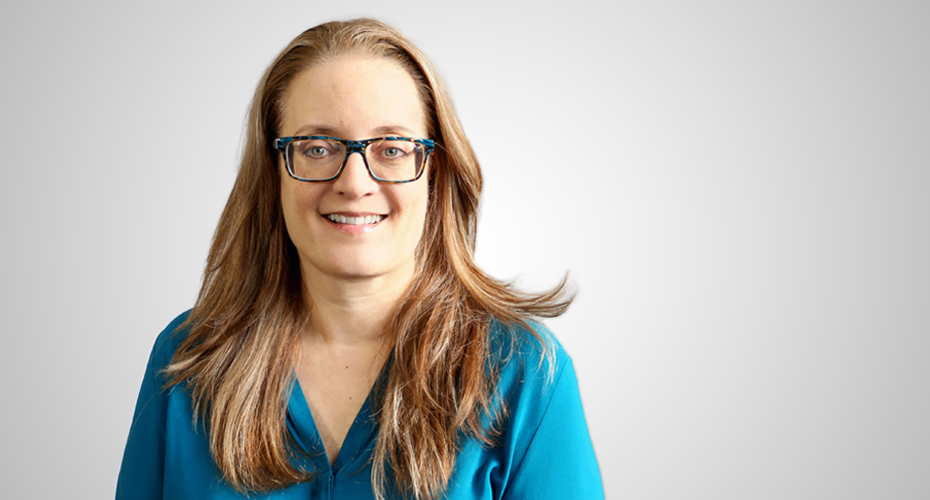 Kirsten Sutton is an unconventional tech leader. From a professionally trained chef, Kirsten navigated a significant career pivot to become one of Vancouver's most celebrated tech execs. As Vice President and Managing Director of SAP Labs Canada, Kirsten is one of only two female Managing Directors within the worldwide SAP Labs Network. She is also the Global Head of Engineering for SAP Jam, leading a multinational development team on a product with over 51 million subscribers. Kirsten was recognized in 2018 as one of Business in Vancouver's Influential Women in Business and a YWCA Woman of Distinction.
An advocate for girls in tech, she supports education initiatives like Templeton STEM and GIRLsmarts4tech and has led the way for SAP Canada's adoption of Autism@Work, an initiative to hire 650 individuals on the autism spectrum globally. Kirsten proudly gives her time as co-chair of the President's Group, a network of British Columbia business leaders who champion accessible, inclusive workplaces and as board chair of Minerva BC. She also serves as director of the board of the Greater Vancouver Board of Trade and Science World British Columbia and as governor on the Honorary Governor's Council of the Vancouver Foundation.
Launi Skinner
CEO, First West Credit Union
Chair, Board of Directors, Science World British Columbia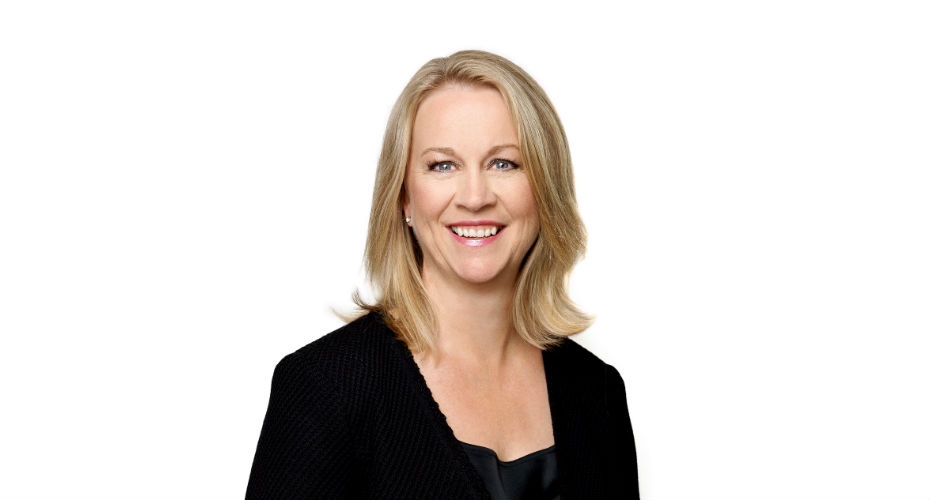 Launi is the Chief Executive Officer of First West Credit Union, one of Canada's leading credit unions with $10 billion in assets under administration, 240,000 members and 1,700 employees. Launi leads visioning and strategic direction for First West.
Before joining First West, Launi served as president of Starbucks U.S., where she oversaw 7,000 company-owned stores and 3,400 licensed stores, and managed an extensive management team with operational responsibility for 130,000 employees.
Known for inspiring change and achieving results, Launi has been recognized as one of Canada's Most Powerful Women and as one of Fortune Magazine's 50 Most Powerful Women's feature "Four Women to Watch".
Launi is currently a board member for Qtrade Financial Group, Rocky Mountaineer and Science World.
In the community she serves as a leader for the Minerva Foundation for BC Women as well as past event chair for the Vancouver YWCA Women of Distinction Awards.
Laurence R Stinson, QC
Partner, Baker Newby, LLP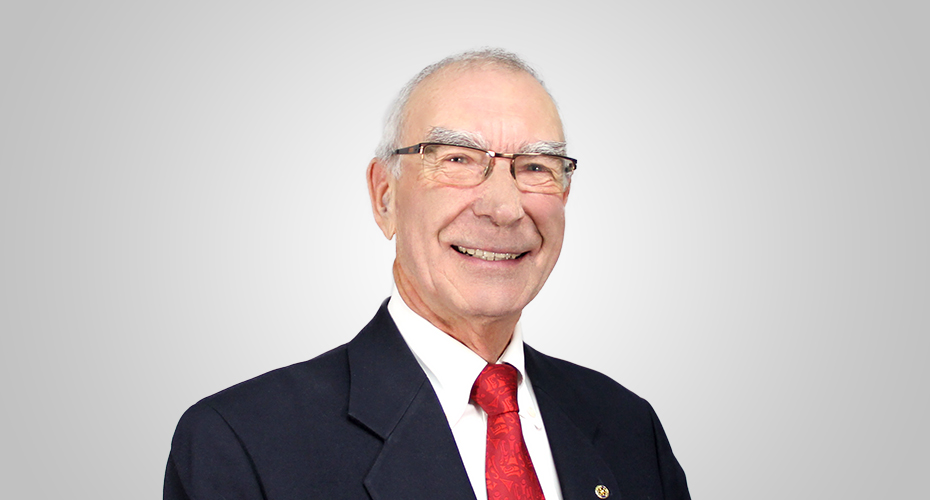 Larry Stinson was born in Rossland, British Columbia in 1944 and grew up in Calgary, Alberta where he obtained his BA (with distinction) from the University of Alberta. He was the recipient of the gold medal in Arts for the 1965 graduating class. He subsequently attended the University of British Columbia where he obtained his law degree in 1968. Following graduation, he articled with the corporate/securities firm of Armstrong, Brawner & Co. Larry was admitted to the Bar in 1969 and continued to practice with that firm in Vancouver until 1975. Larry then joined Davies, Baker & Company (as the firm was then known) in Chilliwack, where he now practices.
Larry has focused his community involvement on his keen interest in the agricultural heritage of Chilliwack, where he was a Director and Executive Committee Member of the Chilliwack and District Agricultural Society, for many years. He has also acted as voluntary general counsel to Chilliwack Community Services and became a member of the Chilliwack Rotary Club in 1993, serving as its president in 2001–2002 and Governor of his Rotary District in 2008–2009. Larry has also served on the Board of Governors of The University of the Fraser Valley for six years, the last two as Board Chair.
Larry's interests include his hazelnut farm, his horses (he played polo for some ten years) and just about anything to do with trains. He is a recipient of the Queen Elizabeth II Diamond Jubilee Medal in recognition of his contributions to his community and country.
Larry has over 45 years of experience in the broad range of corporate and business law from assisting the small businessman in acquiring and establishing his business to acting as general counsel to larger corporate groups. He is particularly knowledgeable with respect to the various tax-related reorganizations and estate planning transactions affecting the farming and business communities and works closely with tax accountants in giving effect to these plans. He is also uniquely experienced in the legal affairs of member-based organizations such as co-operatives, credit unions and societies.
Lui Petrollini
Partner, Assurance, Ernst & Young LLP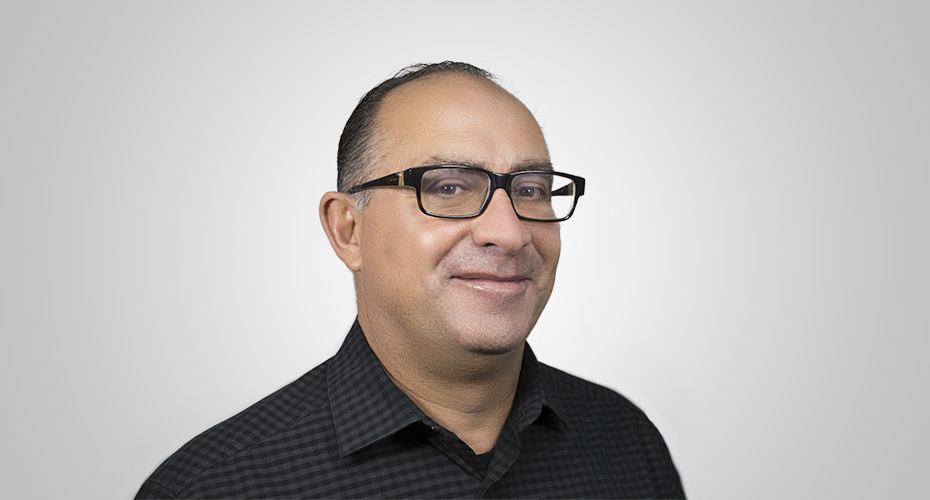 Lui has been a Chartered Accountant since 1989 and has 29 years of public accounting experience serving private and publicly listed Canadian, US and multinational companies. He is an Assurance Partner at Ernst & Young LLP and is the leader of both the Ernst & Young Media and Entertainment Group for British Columbia and the Ernst & Young Private Mid-Market Services Group for Vancouver. Lui is also the Director of the Ernst & Young Entrepreneur of the Year Program - Pacific Region.
Lui has been involved in several not-for-profit organisations including acting as a Director and Treasurer of British Columbia Technology Industry Association since 2006 and a Director of the Motion Picture Production Industry Association of British Columbia since 2014. He was the former Treasurer and Finance Coordinator in St. Helen's Catholic Church in Burnaby and was actively involved in the Burnaby Field and Indoor Box Lacrosse Associations between 2002 and 2012 acting as a coach, manager and Director.
Lui graduated from Simon Fraser University in 1986 with a Bachelor of Business Administration with concentrations in Accounting, Finance, and Organizational Behavior.
Manny Padda
Founder & Managing Director, New Avenue Capital
Founder, PM Search Partners
Manny is an entrepreneur, educator, angel investor, and philanthropist in Vancouver, BC. A self-made entrepreneur who built his first multi-million-dollar company at age 26, Manny is dedicated to providing education and mentorship to today's youth. Currently Founder and Managing Director of New Avenue Capital and PM Search Partners. New Avenue Capital is an early-stage investment firm dedicated to generating both strong financial returns and social impact. PM Search Partners is a division of New Avenue Capital, PM Search specializes in recruitment of Board, C-Suite, and Executive teams Resources & Technology
Manny sits on a number of advisory boards in the education and not-for-profit sectors, and is an active advisor and angel investor in Vancouver's tech community and around the globe. He has invested in local start-ups including Picatic, MyBestHelper, G-Kup, ShareShed and NovaBind.
Manny is a graduate of Harvard Business School's Private Equity & Venture Capital program. Manny also completed his MBA from Queen's University and his BBA (Honours) from SFU.
Martin Thibodeau
As Regional President, British Columbia, RBC Royal Bank, Martin Thibodeau leads a team of over 4,000 employees in BC; dedicated to providing financial advice and services to over 1.5 million personal, small business and commercial clients.
Martin joined RBC 30 years ago, and has held a number of senior management positions that led him to travel across the country, notably as Regional President, Quebec; Regional Vice-President, Eastern New Brunswick and P.E.I.; Vice-President and Chief Operating Officer, Quebec Headquarters; Regional Vice-President, Commercial Financial Services, Manitoba, Saskatchewan and North Ontario; and Vice-President, Canadian Banking, Toronto.
An energetic, inspiring and authentic leader, Martin is very committed to his community and has dedicated his time and skills in service of a number of organizations. Martin is a Governor of the BC Business Council, a Chairman of the Board of Directors of the Cancer Research Society, he sits on the Board of Directors for BC Children's Hospital and is part of the CABGU Board for BC & Alberta. At RBC, Martin is the CoChair for the Diversity Leadership Council and he has head the Centraide/United Way campaign for financial institutions for many years.
During his career, Martin has received several distinctions and recognition from his peers, including the Alter-Ego Award presented by the Association des femmes en finance du Québec, Global Citizen's Award, presented by RBC, Pytagore Award from Université du Québec à Trois-Rivières, Performance Award from ESG-UQAM, and Personality of the Year, Financial Institutions from Finance & Investment.
In his spare time, Martin can be found golfing and skiing the local mountains with his wife, Caroline, with whom he has three children. A graduate of the Université du Québec à Trois-Rivières; Martin holds an MBA from the School of Management at the Université du Québec à Montréal (ESG-UQAM)
Nolan Charles
Councillor, Musqueam Indian Band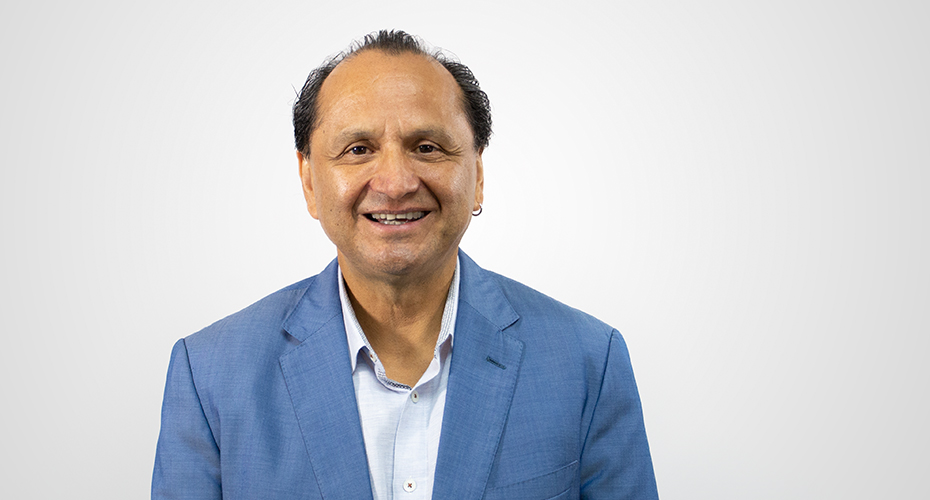 Mr. Charles is privileged to serve as a Council Member for the Musqueam Indian Band for the last 22 years and has played an active role on council committees dealing with substantive treaty, lands and finance issues. He is currently employed with BC Hydro and also serves as a director for the Musqueam Capital Corporation, the Fraser River Discovery Center and previously the Fraser Basin Council. He has been involved in policy analysis and negotiations for the private sector that has resulted in joint venture projects with first nation communities. Mr. Charles also rounds out his expertise as a member of the Board of Trustees for the $20.M – Musqueam 2010 Olympic Legacy Trust, on behalf of the Musqueam Indian Band. He has accumulated enough credits at The Justice Institute of British Columbia in Conflict Resolution Specializing in Negotiation to qualify for Certification and will continue his pursuit of Professional Development at JIBC; Nolan has also placed 3rd out of 50 contestants at Yuk Yuk's Vancouver's Search for New Talent in Stand-Up Comedy.
Pankaj Agarwal
Founder & Managing Partner, Optimus Information Inc.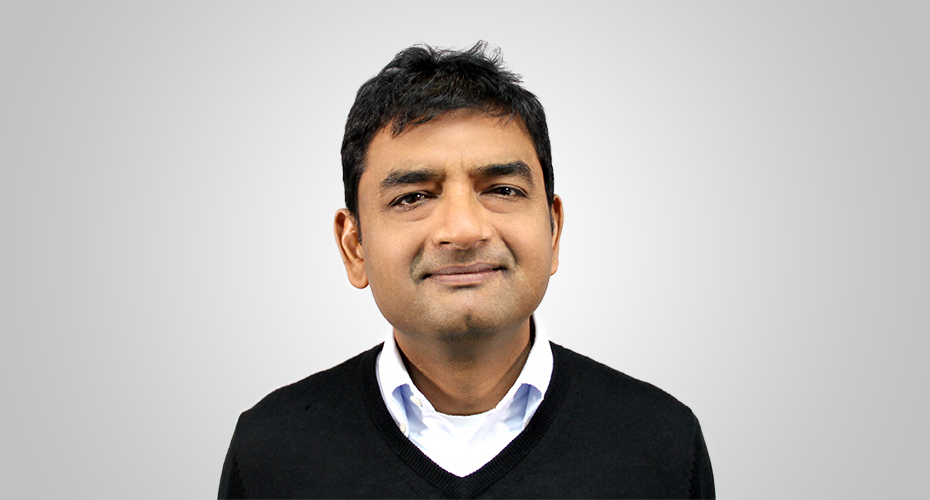 Pankaj Agarwal is the Founder and Managing Partner at Optimus Information Inc., a privately held company with 100+ employees in Vancouver and New Delhi. Optimus is a leading provider of IT services to mid and large size organizations across the globe. In addition, Pankaj is an active investor in private technology companies in Canada, USA, and India. He also serves on the boards of private companies.
Prior to founding Optimus Information Inc., Pankaj was a member of the Executive Committee at Sopra Group (a $2 Billion IT consulting company in Europe) and CEO at Momentum Technologies Inc.
Pankaj is active in local community. He is past president and current board member of TiE, Vancouver (The Indus Entrepreneurs), the world's leading entrepreneurship organization. Pankaj has also served on the Board of BCTIA, BC's leading technology association. In addition, Pankaj helps TEDxKids@BC and Science World (Future Science Leaders program). Pankaj was winner of "BC's Top 40 under 40" a few years ago.
Pankaj holds a MBA from the Indian Institute of Management (IIM), Bangalore, and an Engineering degree from the Indian Institute of Technology (IIT), Roorkee.
Pankaj is a keen traveller and is working towards his goal of visiting 100 countries before he turns 60. His interests include helping entrepreneurs succeed and encouraging youth to build careers in science.
He lives in Vancouver with his wife and two daughters.
Rich Simons
Business/Marketing Advisor, Archerra Leadership Team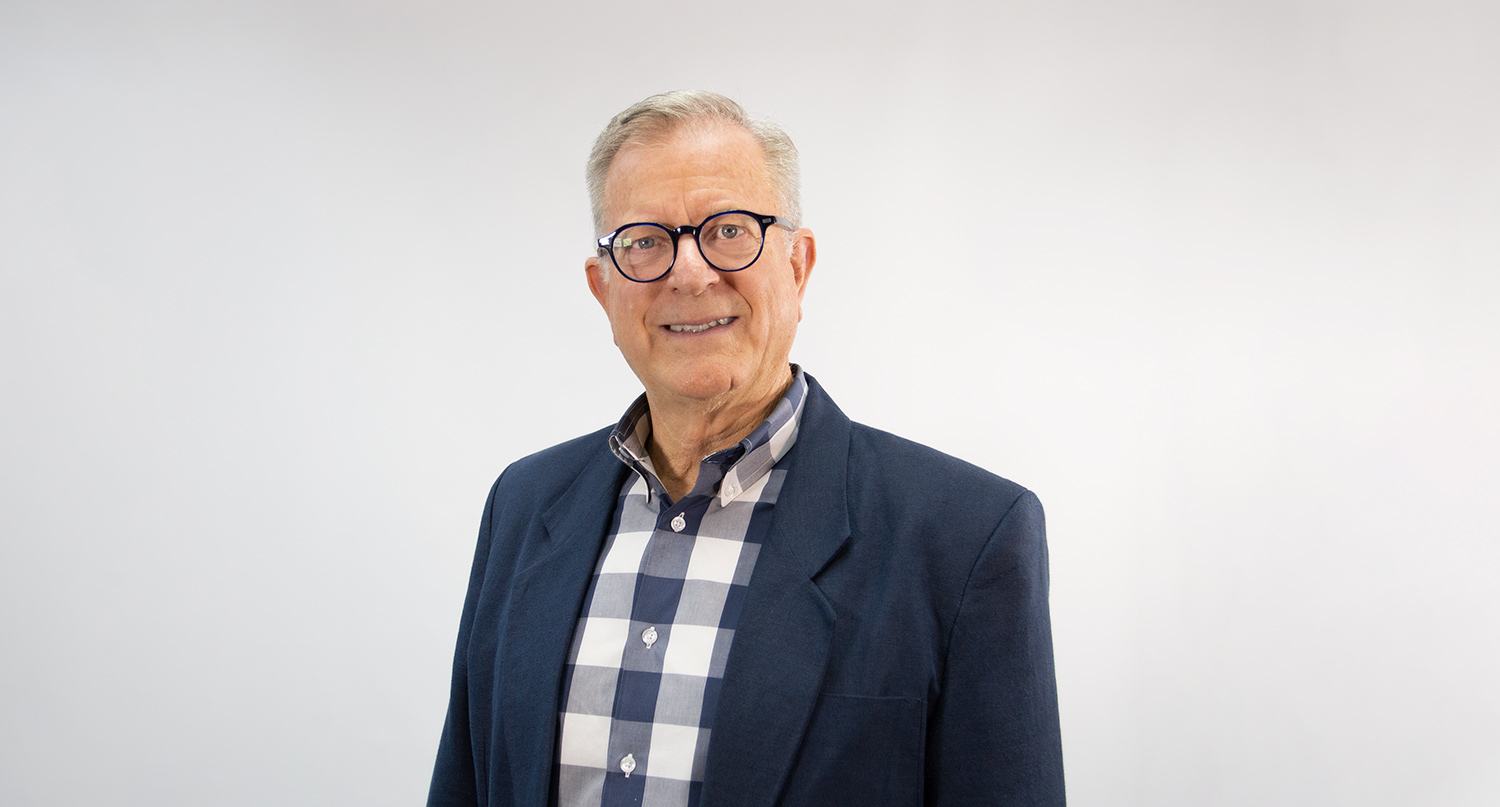 Rich Simons is a proven business leader. His background includes building companies in Vancouver, Toronto and Seattle. His diverse experience, with the full range of marketing and business building skills, provides a unique perspective, strength and depth.
His background includes manufacturing, advertising and the high tech industry. He started his career in 1968 when he founded the Simons, Palmer & Lecky Advertising Agency. As the senior partner from 1968-1975, Rich developed the agency's business into a firm with billings in excess of $1,500,000.
He then established his own full-service advertising agency, Simons Advertising. There, he generated billings in excess of $35 million and an impressive client base including Kentucky Fried Chicken, Canada Safeway, Federal Government of Canada, and the Province of British Columbia. In 1988, Simons Advertising merged with Palmer Jarvis Advertising.
Rich also founded PJS Communications, which he built into a leading public relations firm in British Columbia, with client billings in excess of $1.5 million. He also served as Executive Vice-President of Babykins International from 1990-1992. During this time Babykins became a $6 million per year public company, manufacturing "environmentally friendly" baby products.
In late 1992, Rich accepted an offer to move to the U.S. where he had great success with the Raymond Group, doubling its size in three years. In June of 2001, he returned to Vancouver. One year later, he accepted the position of President and CEO of RewardStream Inc., a software development company providing innovative Customer Lifestyle marketing solutions worldwide. From July of 2004 until the present, Rich has been actively involved with several hi-tech companies in the Vancouver market. He advises on board composition, business structures, and commercial transaction formulation. He also provides entrepreneurial guidance for new CEOs and plays an advisory role in business building.
Rich was elected to the Science World Board of Directors in 2006, served for seven years, and appointed for an additional year in 2013. Rich participated on a number of Committees and Task Forces: Governance & Nominating, Government Relations, Strategic Marketing, Chair's Council, Champions Circle (Chair), Capital Campaign Cabinet, Equity (Chair), and Strategic Fund Development. Currently Rich is on the Chair's Council, the Equity Giving Committee and is the Chair of the Champions Circle & Chairs Club. Rich was named a Patron of Science World in 2015.
Rich and his wife, Linda Kathleen, have two children who are now married and residing in the United States.
Walter Segsworth
Corporate Director
Past Chair, Board of Directors, Science World British Columbia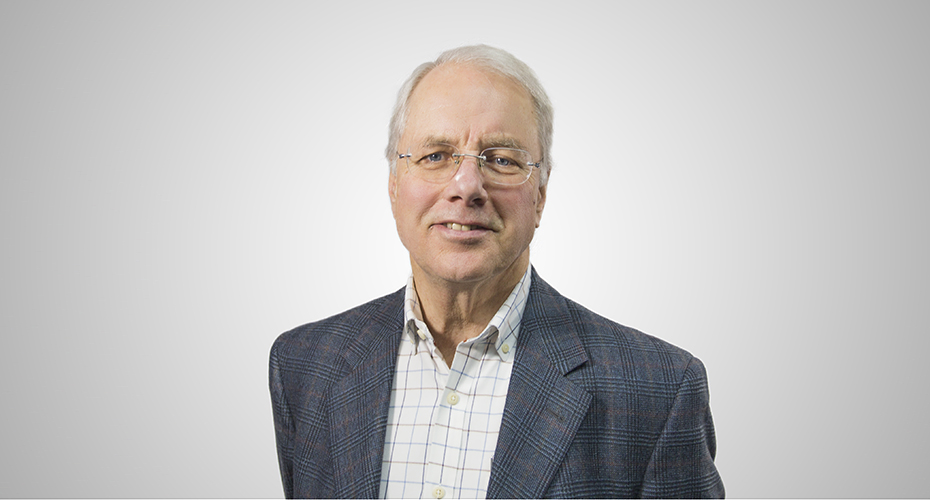 Walter Segsworth has been an active and respected member of the international mining industry for 40 years. He is currently a board member of four companies in the resource sector. He was President, COO and Director of Homestake Mining Company from 1998 – 2002, and prior to that President and CEO of Homestake Canada and President and CEO of Westmin Resources. Previously, Walter had an extensive and varied career with Noranda Minerals. Walter is widely recognised as a mining industry expert in turn-around situations, environmental excellence, and employee safety. Walter is a past Director and Chairman of the Mining Associations of Canada and British Columbia, and was voted British Columbia Mining Industry Person of the Year in 1996. He has a BSc in Mining Engineering from Michigan Technological University.
Friends of Science World
To be named a Friend of Science World is an honour bestowed on an individual who personifies the goal and aspirations of the Science World Society. The recipient is characterized by a love of science, a dedication to community service and a commitment to the evolution of British Columbia as an international centre of science and technology. Either through their activities on behalf of the Society and/or by the example they provide by their life's achievements, the Friend has contributed significantly to the development of a science culture in our province. Our Friends are:
2018: Bryan Tisdall
2017: Trudi Coblenz
2014: Gordon Campbell
2010: Dr Ken Spencer
2009: Stan Hagen
2006: Dr John Pitts
1994: Dr Michael Smith
1992: Haig de B. Farris
1991: Barbara Brink
1990: Dr Cecil H. Green
Patrons of Science World
To be named a Patron of Science World is an honour bestowed by the members of the Science World Society. These volunteers or former employees have contributed in a significant way to the development of the Society. Science World thrives because it receives the collective energy, wisdom, time, financial resources and goodwill from leaders in the community we serve. Science World gratefully acknowledges the following leaders:
2018: Andrew Harries
2018: Nicole Geyer
2017: Bruce McLeod
2017: John Cairns
2015: Dr Robin Louis
2015: Dr Lindsay Machan
2015: Peter J O'Callaghan
2015: Jim Pickles
2015: Rich Simons
2014: Dr Bruce Beairsto
2014: Paul Geyer
2012: Donna O'Neill
2012: Dr Andrew Wright
2011: Bruce Drake
2011: Stewart Ladyman
2011: Morgan Sturdy
2011: Peggie Terry
2010: Ross Mitchell
2010: Garry Rasmussen
2009: Trudi Coblenz
2009: Caroline Jellinck
2009: Michael Lee
2009: Munro MacKenzie
2009: John Murphy
2009: Dr Ken Spencer
2008: Jeff Devins
2008: Bob Weins
2007: Eileen Stewart
2006: Bill Bullis
2006: Don Young
2005: Stuart Culbertson
2005: Chris Kelly
2005: Dr Ron Marteniuk
2005: Anne Sutherland
2004: Eric Kong
2004: Victoria Withers
2003: Dr Lorne Whitehead
2001: Dr Alan Pelman
2000: Drinda Scott
1999: Dr Sid Katz
1999: Peter Lige
1999: Fei Wong
1998: George Battye
1998: Kevin O'Neill
1997: Anthony Barke
1997: Brian Canfield
1997: Robert Carlisle
1997: Robert A Dickinson
1997: Danny Gaw
1997: Dr Colin Jones
1997: Dr Maria Klawe
1996: Dr Elmer Froese
1996: Nairn (Buz) Knott
1996: Ron Woznow
1995: Michael Francis
1995: David Ingram
1995: Lucille Pacey
1993: Larry Bell
1993: John Fraser
1993: Jane Hungerford
1993: Alex Klopfer
1993: Nurjehan Mawani
1993: Rudolph North
1993: Lynn Patterson
1993: Don Risk
1993: Ron Stern
1993: Milton Wong
1993: Dr John Wormsbecker
1992: Dr Harold Copp
1992: Don Graham
1992: John Pitts
1991: Dr Erich Vogt
1988: Hon. David C Lam
1987: Dr Gerhard Herzberg
1987: Dr John Polyani
1987: Hon. Robert G. Rogers