STEAM Days of Summer 2022
STEAM Days of Summer is Science World's annual 5-day summer professional development learning program for BC educators. Participants delve into ways of teaching STEAM (science, technology, engineering, art & design, and math) using a cross-curricular approach while networking with colleagues.
Our theme for 2022 is "Code to Learn." We will focus on strategies for developing digital literacy skills across the curriculum and explore suitable coding methods and tools to support this.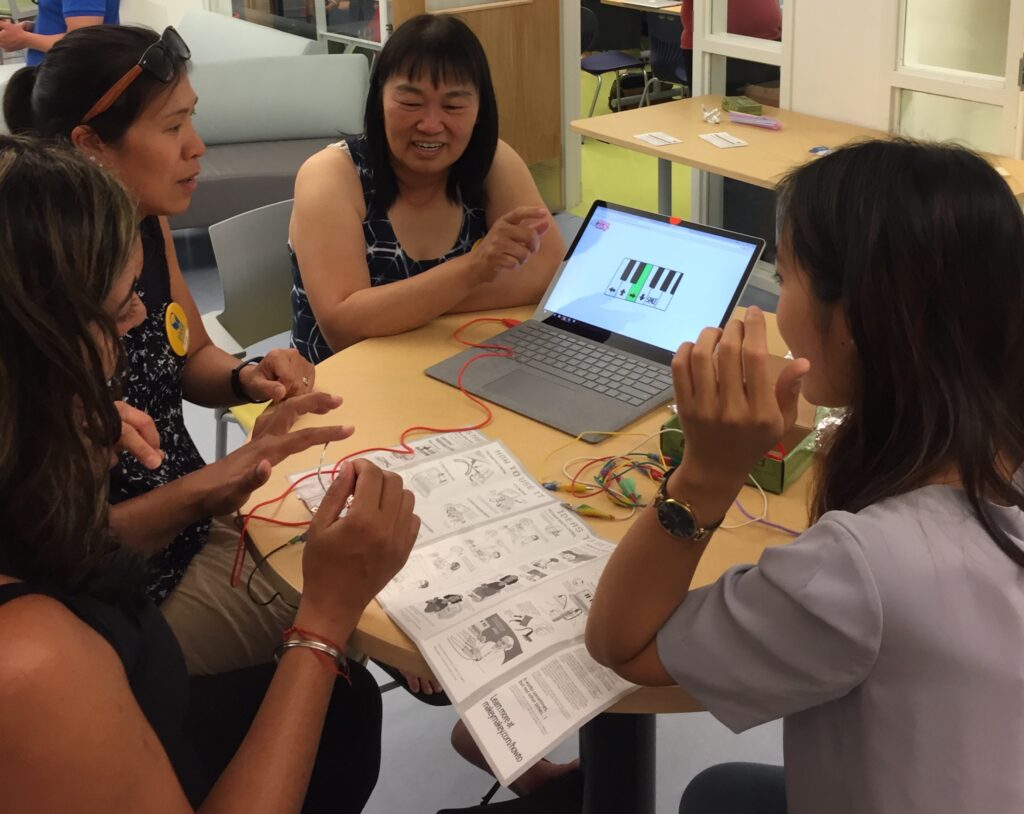 Program Details
Cost: FREE ($50 refundable deposit required on acceptance into the program).
Deposit will be returned upon completion of the program.
Dates and locations:
Prince George: August 8–12, 2022
Vancouver: August 22–26, 2022
Each day will run from 9:30am–3:30pm
Breakfast and lunch will be provided, as well as materials needed for hands-on exploration.
How to Apply
Please visit the application form page, click on "Start Survey" located at the bottom of the page, and complete the application in full to register your interest in attending. Only fully completed forms will be considered.
We encourage you to apply for this opportunity with one other educator at your school. We can take a maximum of three educators from one school (Please note: This is dependent on the space available).
All applicants will be contacted by May 30, 2022.
Interested in being a presenter?
Submit your proposal for:
Please click on the "Start Survey" button to apply.
If you have any questions or concerns, please contact us here.
STEAM Days of Summer is made possible in part by the generous support of:

---
Building STEAM: Professional Development for K–12 Educators
You can inspire your students to do big things in the world. We're here to help.
We asked for your input, and you told us you need more in-service teacher support. Our Pro-D workshops embrace an approach to teaching and learning that reflects the BC curriculum's focus on the Core Competencies and inquiry-based learning. Our hope is you will leave our sessions inspired to share your knowledge and enthusiasm for the topic with your students.
All workshops will take place online until further notice.