One common misconception about fossils is that they are rare. While it is true that finding large and complete fossils may be uncommon; small teeth, bones, shells and plant fossils can be found in staggering quantities across Canada. To make things even better, BC has no legislation that limits or prohibits collecting by individuals, except in provincial and national parks. Fossil collecting is a great way to get active, get outdoors, make some new friends and, of course, uncover some natural history.
To collect in the field there are a few important things to consider. Although BC has no restrictions for general collecting, it is important that you don't try to collect fossils from provincial or national parks or from someone's private property.
Tides are also an important facet of collecting, as high tide may restrict access to beach sites. Make sure you research the tide charts online to make sure you have time to enter and exit the site safely.
To extract fossils, a hammer and cold chisel work well for breaking through most types of rock, but make sure you are using safety goggles. Also included in my fossil pack are a notebook, a GPS device, water, sun protection, a camera and snacks.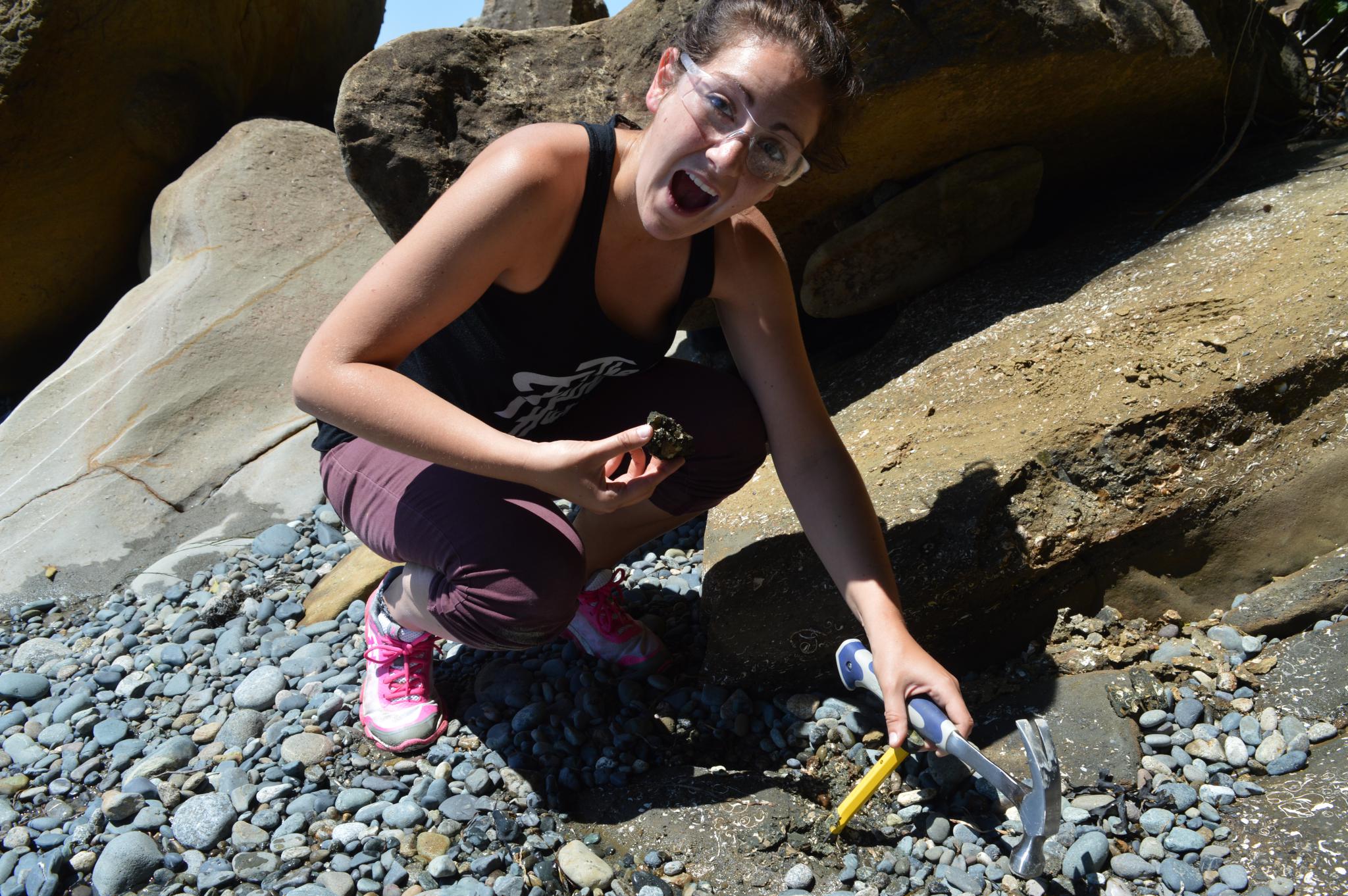 For those of you who want to try some fossil hunting, these are two public beach sites in BC that are easily accessible and a great start for beginners:
Jericho Beach, Vancouver
Just east of Jericho Beach is a great local venue to see some ancient plant life. Just east of the Dunbar Street access steps, you'll see the cliff is being slowly cut back by the waves. The rock in this area contains black fossils of organic plant matter within the shale. If you brought tools along, you can split the shale to see if you can uncover the face of a leaf. You may also be able to uncover fossils in the shallow waters in this area, from Jericho all the way to Kitsilano Beach, so keep your eyes peeled. The fossils of organic plant matter will be black and date back to the Eocene period, 40 million years ago!
Muir Creek Beach, Sooke
This site is a little further from Vancouver, and makes for a great day trip! If you take the West Coast Road from Sooke, you'll drive about 15 minutes to reach Muir Creek. Just over the bridge, there is a small gravel parking lot and a path to take you to the beach. Turn right onto the beach and walk along the stony shore for about 10 minutes and you will come across an exposure in the cliff (shown below). This site is composed of sandstone containing plenty of fossilized mollusk and snail shells that you can see in the cliff and rocks on the beach, so keep your eyes peeled! Look out for some white fossilized shells that are from the early Neogene period, about 20 million years ago!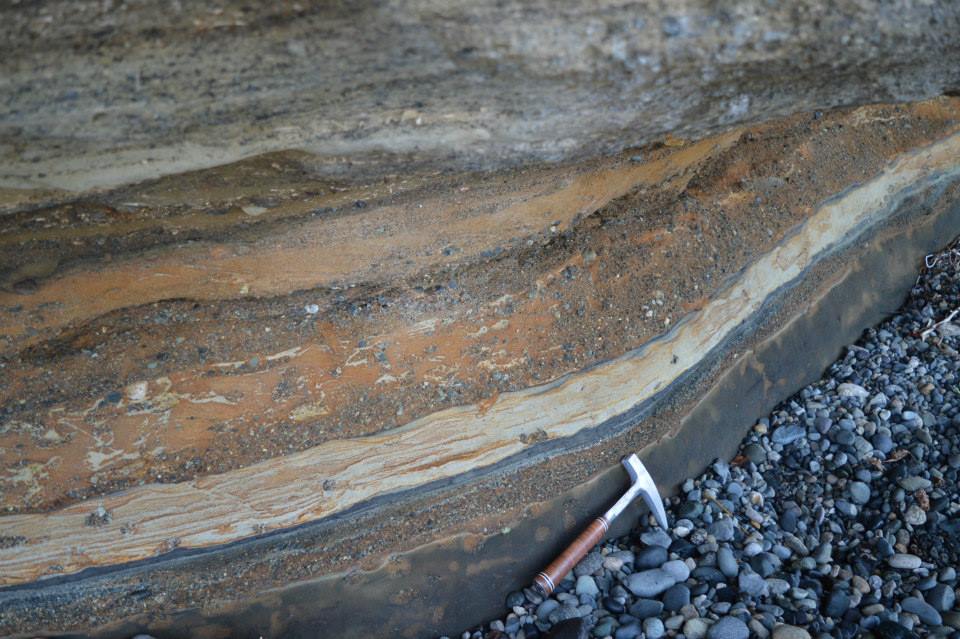 So as you head out with your chisel and your sun hat, keep in mind that the fossils you collect are irreplaceable records of past life and should be respected and valued. So get out there, and who knows, maybe you will make the next great paleontological discovery of our time!