Millions of years ago, majestic shaggy-haired animals with long tusks roamed the earth during the Pleistocene era, otherwise known as the Ice Age. Known as woolly mammoths, these giant creatures thrived alongside caribou, bison, and woolly rhinoceroses in the cold grasslands of the Mammoth Steppe, earth's largest ecosystem spanning from the Arctic Islands to China and from Spain to Canada.
Because these large herbivores grazed on vegetation, fertilized soil, and trampled on moss, shrubs, and trees, this ecosystem was rich in grassy and herbaceous vegetation.
According to researchers, climate warming caused a wave of human migration during the late Pleistocene era that led to changes in their habitat. Increased human activity caused grasslands with fertile soil to disappear and animals were unable to find enough forage to survive in the winter. Hunters also preyed upon them causing animal populations to decline, and over time, some of these animals went extinct.
Part of the grassland ecosystem once home to the woolly mammoth is what we know today as the Arctic tundra. Dr. George Church, a professor of genetics at Harvard University believes that bringing back the woolly mammoth, which went extinct around 4,000 years ago, can restore the Mammoth Steppe ecosystem.
And that restoring this ecosystem could help slow the melting of permafrost in the Arctic, reduce the emission of greenhouse gases and stave off climate change.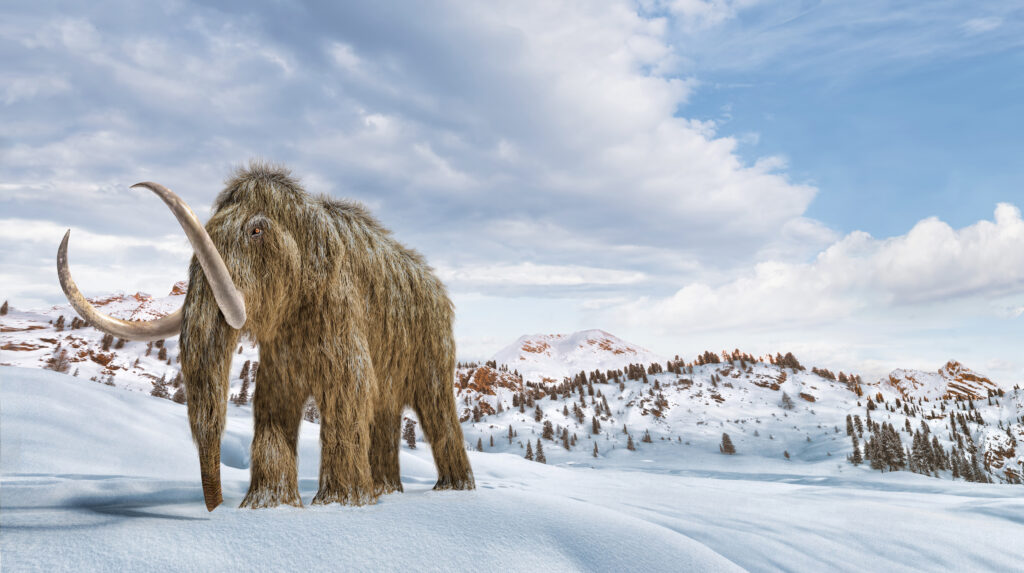 A CRISPR Future
Dr. Church, who is known as a pioneer of both genome sequencing and gene editing, was instrumental in developing technology to read and write ancient DNA, and has been working on this project to genetically-engineer the woolly mammoth for years.
His plans for de-extinction of the woolly mammoth involve combining parts of its genetic code with the Asian elephant—its closest living relative—and gestating the embryos in artificial wombs or a surrogate African elephant.
Using gene editing technology, CRISPR, resurrecting woolly mammoths to "walk the Arctic tundra again" is the first focus of his bioscience and genetics company, Colossal.