The outdoors has always been Judith Kasiama's backyard. Growing up in the Democratic Republic of Congo, home to one of the largest rainforests in the world, she spent her early years farming with her family, playing by riverbanks, and learning how to swim.
Before immigrating to Canada, Judith's family lived in Australia and the United States. She fondly recalls relaxing by the beach and learning about wilderness survival in Australia and hiking in New Hampshire.
"Nature has always been present in my life," she says. "I feel peace, belonging, and curiosity there."
After settling in Vancouver, her passion for outdoor adventure soon became not just a hobby but a way of life, and she began to seek out a community of fellow outdoor enthusiasts.
While searching for community, she founded Colour the Trails, an organization that helps Black, Indigenous, and People of Colour (BIPOC) engage in outdoor spaces and advocates for representation in outdoor advertising and storytelling.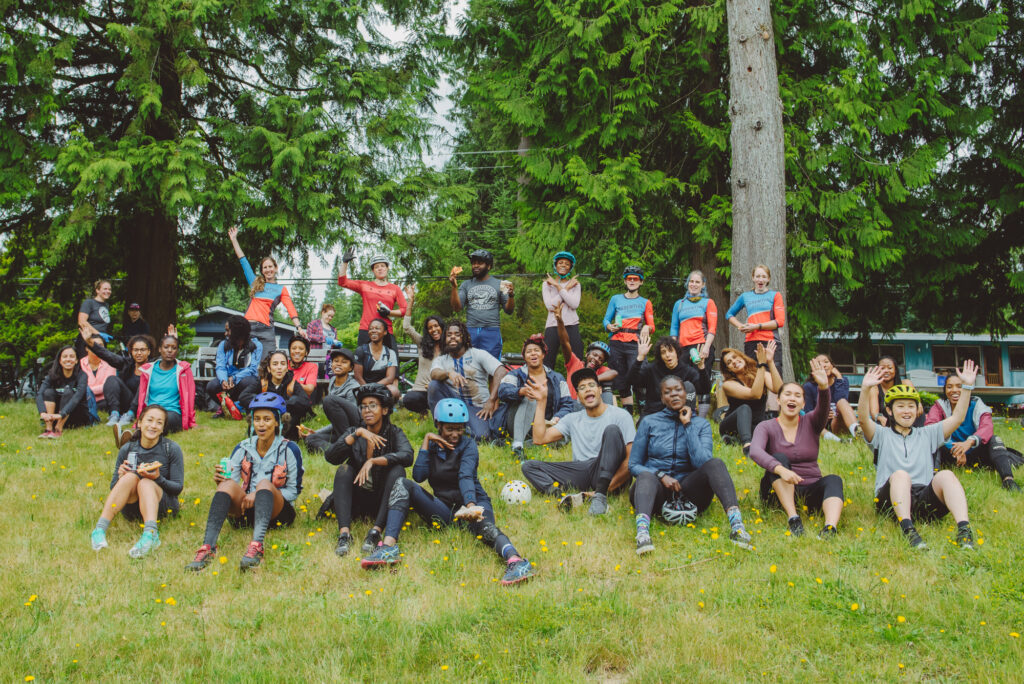 "I don't think I initially set out to advocate for anything," she says. "I've always enjoyed nature because I grew up surrounded by it. So, I just wanted to be out in nature enjoying the outdoors with people who looked like me."
She explains that Colour the Trails started as posts she made in Black, Vancouver-based Facebook groups inviting people to join her on hikes. These trips grew into a group of her own called Black People Hike Vancouver before becoming Colour the Trails to be more inclusive of different racialized communities.
Judith's early years were spent in an environment rich in nature, giving her a deep appreciation for its diversity. The Congo rainforest houses thousands of tropical plant and tree species (including the endangered legume tree Millettia laurentii) and animal species, such as mountain gorillas and wild bonobos.
In British Columbia, gangling black and white spruce, mountainous Douglas-firs and other rare trees and plants make up our rainforest along with unique animal species like northern spotted owls, southern caribou, and marbled murrelets.
But as Judith spent time organizing outdoor activities and planning trips for Colour the Trails, she noticed that this diversity was not reflected in the content created by outdoor brands.
"I began to see a pattern in who they chose to represent and how a lot of stories were being told. Many outdoor brands were not creating diverse content and their marketing materials lacked representation."
The diversity of nature and the need for greater representation in the outdoor industry inspired Judith to choose the name Colour the Trails.
"Also, I feel like everybody in Vancouver dresses in black and it's just a bit dreary," she laughs. "I personally love vibrant colours and wanted to bring that vibrancy into creating a safe space for BIPOC to just be."
Over the years, Colour the Trails has advocated for inclusive representation in outdoor spaces and provided experiences and training necessary to make the outdoors more accessible for BIPOC communities.
"You don't become good at something by doing it once. You have to invest time, effort, and energy," she says, adding that Colour the Trails offers mentorship programs for mountain biking, trail running, and backcountry skiing to support outdoor enthusiasts of all levels. These programs also help to remove access and affordability barriers to outdoor adventure.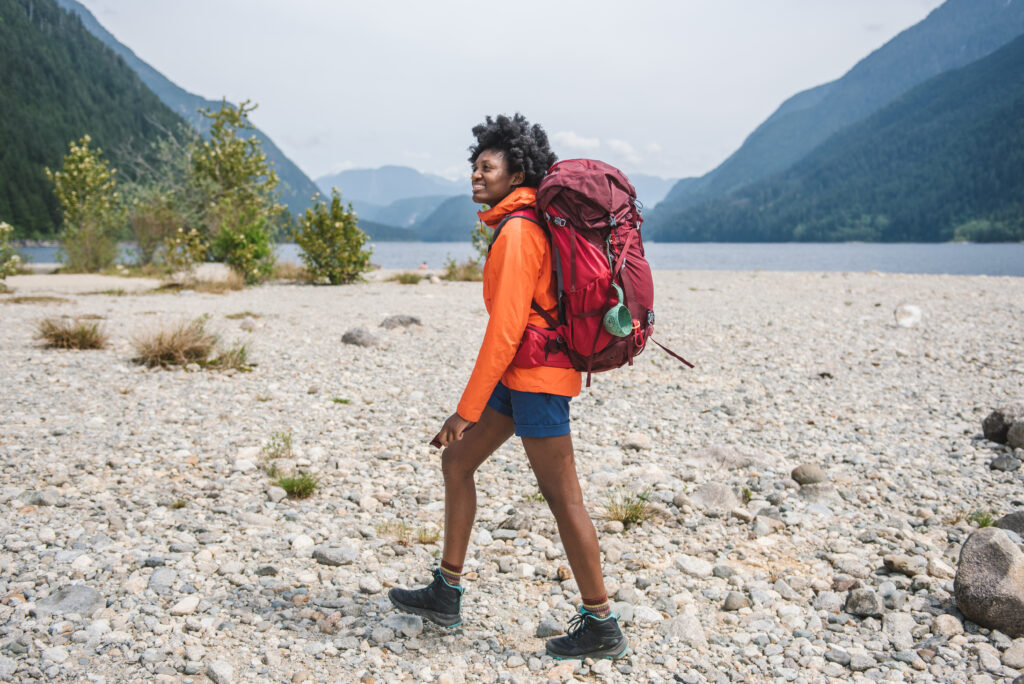 Hiking, backcountry skiing and mountain biking are some of Judith's favourite outdoor activities and she shares that they have taught her lessons she applies to her advocacy work.
"When you're out mountain biking or backcountry skiing, you have to pay attention to your surroundings, you have to watch out for rocks, you have to learn how to assess risks and be okay with discomfort."
She brings these life lessons with her when she's out advocating for more representation in outdoor content, working with businesses to subsidize the price of outdoor gear for kayaking or climbing trips, or collaborating with a brand for an event, to ensure that she's choosing partners who genuinely care about inclusive representation.
"Blackness is not a trend that you can capitalize off. We shouldn't be an afterthought or a one-off. Being more inclusive means doing the work. Doing the work to hire Black models, amplify Black voices, and support Black businesses," she says, stressing that this is the difference between tokenism and representation.
It's why she's dedicated to working for concrete, long-term solutions. With chapters in British Columbia, Alberta, and Colorado, and plans for a new chapter in Ontario, Judith emphasizes this work continues to be about connection. "It's really about finding and connecting BIPOC with each other in outdoor spaces—showing that we're here too."
---
Wanna experience the great outdoors from inside a travelling backyard?
Our current feature exhibition, Backyard Adventures presented by Windsor Plywood Foundation, invites you to connect with nature, uncover a trove of scientific wonders, and see that science is everywhere—including our backyards! On until January 2022.