This article about the benefit of public art is powered by Concert Properties, presenting sponsors for Science World's feature exhibition Towers of Tomorrow, empowering us to explore the intersection of urban planning and community collaboration.
---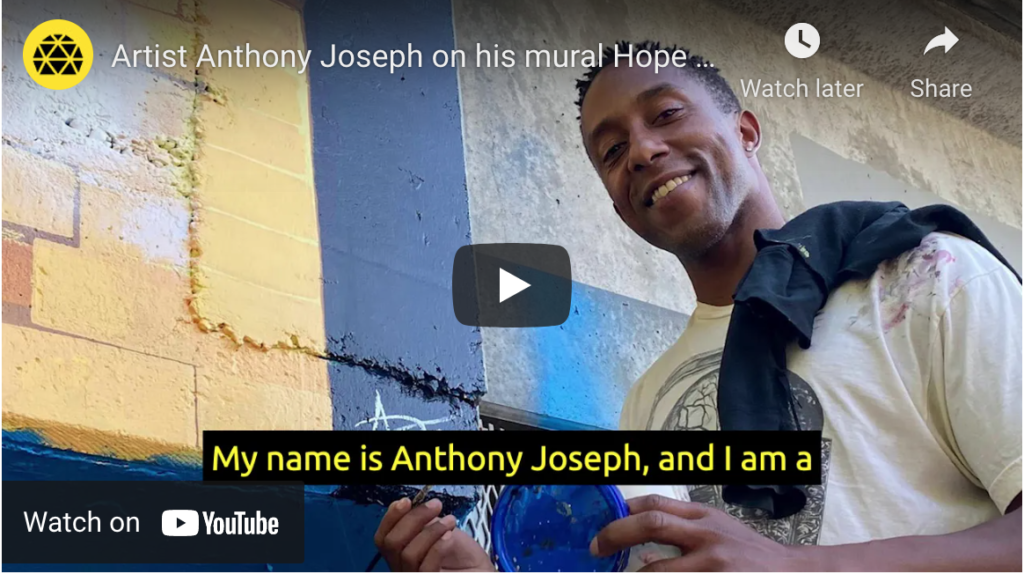 Last spring, Anthony Joseph felt surprised to receive a call from the curators of Vancouver Mural Festival (VMF). He'd assumed the global pandemic would cancel the annual public art fair that draws 125,000 people to the streets of Mount Pleasant every summer.
"But, they said now more than ever, they wanted to continue to add art and colour to the city."
Residents of Vancouver look forward to new fireworks of colour along the streets every summer. Helping to build a society which deeply values art and culture, VMF offers neighbourhood-sized canvases to local, emerging artists.
Organizers founded VMF the same year that Vancouver City Council voted for developers to pay larger contributions for public art. According to Counsellor Heather Deal, this 1.5% increase added "a robust amount of money into the public-art program."
Streets Ahead
In the centre of a public courtyard near Olympic Village sits Eyes on the Street. This massive stainless-steel sculpture by Marie Khouri and Charlotte Wall was funded by Concert Properties, sponsors of Science World's feature exhibition Towers of Tomorrow with LEGO® Bricks. It's one of Vancouver's many examples of developer-funded public art.