On May 31, upon request from Henry Anderson Elementary students and staff, our Science World On The Road team travelled to Richmond for a special awards ceremony.
Teacher Glyn Davies, grade 6/7 teacher at the school, received a special surprise ceremony to recognize his achievements—this year's winner of an Amgen Award for Science Teaching Excellence.
Davies has won $10,000: $5,000 for him and $5,000 for science projects at his school.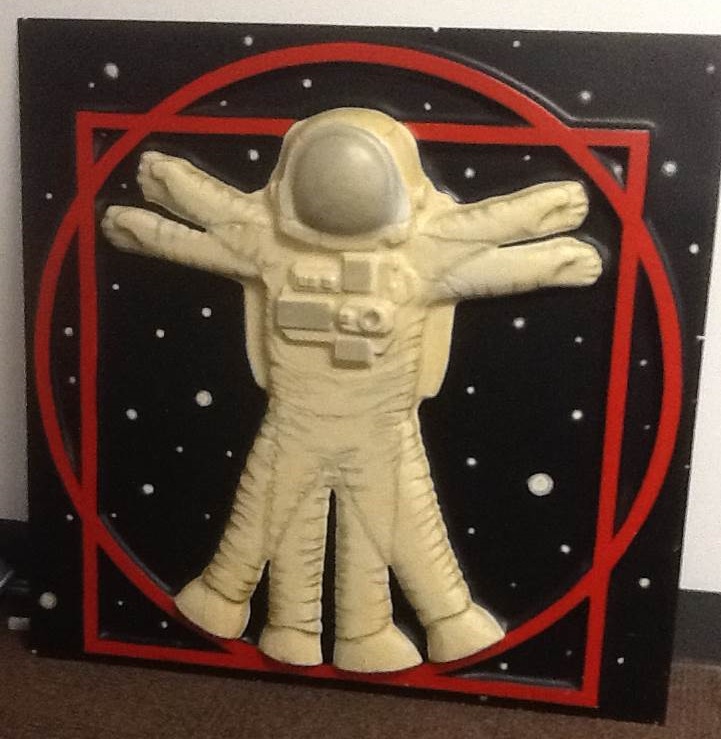 For many years Davies has created an annual "Extreme Space" exhibit for his students to showcase what life in space is like. This exhibit gives students the opportunity to experience what life in a space station is really like. Because of his passion for space our team presented Davies with a very special artifact "Vitruvian Astronaut". Created for Ideafest in 1986, Science World had recently acquired the exhibit but was unable to find an appropriate place.. until we heard about Davies' accomplishments!
Davies was also recognized in 2003 with a Certificate of Achievement in the Prime Minister's Awards for Teaching Excellence.
Read more at the Richmond Review and check out a great photo of On The Road science facilitator Ella demonstrating the exploding properties of Lycopodium powder.