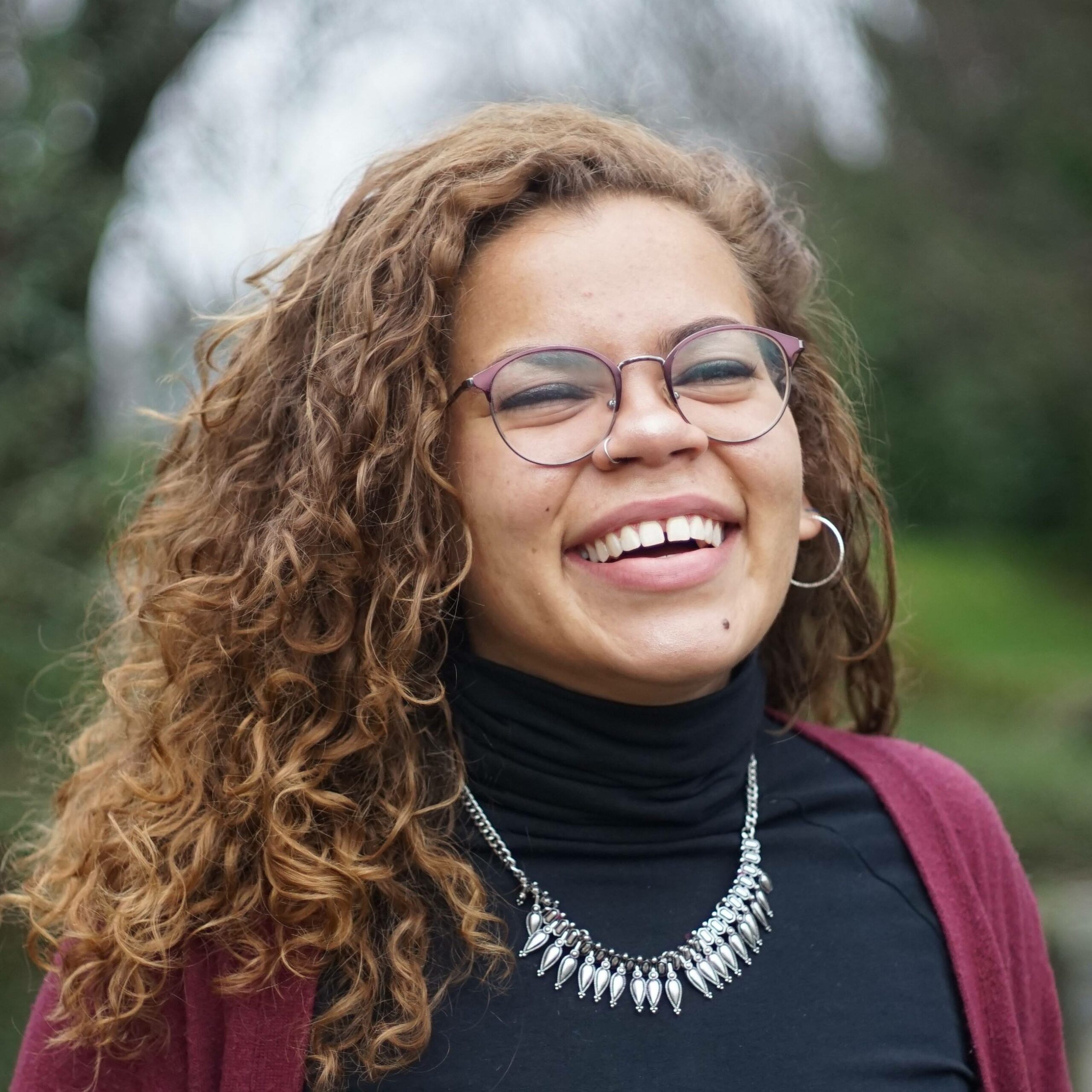 Facing Climate Change Science
with Adriana Laurent
Facing Climate Change Science
Climate science can cause anxiety. How do we face it with hope?
Adriana Laurent shares how surviving climate disaster motivated her to empower herself and others with scientific knowledge about climate change.
Facing Climate Change Science
Facing the Science of Climate Change with Adriana Laurent
Adriana Laurent (she/her) is a queer, mixed race immigrant from Honduras who has organized on climate change, race, gender and migration issues for six years. She lives in Vancouver, Canada (the lands of Musqueam, Squamish and Tsleil-Waututh nations), where she co-founded the Climate Hub at UBC and was a consultant for the City of Vancouver on their Climate Justice Charter. She now works as a Digital Campaigner at Leadnow.
Facing Climate Change Science
for LGBTQ+STEM Day.
Celebrate with us!
From computational linguists creating more accessible technology, to public health researchers supporting queer youth through COVID-19, #LGBTQSTEMDAY is an opportunity to highlight scientific and artistic voices making amazing contributions to STEAM (science, technology, engineering, art & design and math).