The Intel International Science and Engineering Fair (ISEF) is the world's largest pre-college science fair. With thousands of applicants from over 75 countries and only 1,700 spots in the fair, it can be very competitive. In Canada, applicants submit a proposal of their work and this year, 30 students were invited for an interview. Only eight will represent Canada in the competition.
Austin Wang is involved in the Future Science Leaders program at Science World and is one of the eight Canadians selected to go and present his research. Before his trip we wanted a chance to chat with Austin about his project, ISEF and how Science World's Future Science Leaders program has helped to prepare him for this opportunity.
So Austin, congratulations on being accepted for ISEF this year. You must have a pretty amazing project to show off, can you tell us more about it?
My project is on microbial fuel cells (MFCs). It involves biology, chemistry, physics, engineering and genetics. Trying to find alternative energy sources is important for our future. Scientists are researching ways to use the energy created by bacteria when they do what they do best—break down organic material. When bacterial respiration occurs, electrons are being moved around. When you have moving electrons, you can harness that energy as electrical energy. I am looking at the genes of these bacteria to see how to make them more efficient energy producers.
So how did the Future Science Leaders program help you to be successful in this project?
I learned a lot of the practical skills that I needed for my project. We were shown how to use pipettes and make agar plates. I was also introduced to microbiology basics. I actually came up with the idea for my project by talking to the leaders of Future Science Leaders. I even 3D printed my fuel cells at Science World. It's great to have someone to check in with and ask questions about my project at it progresses.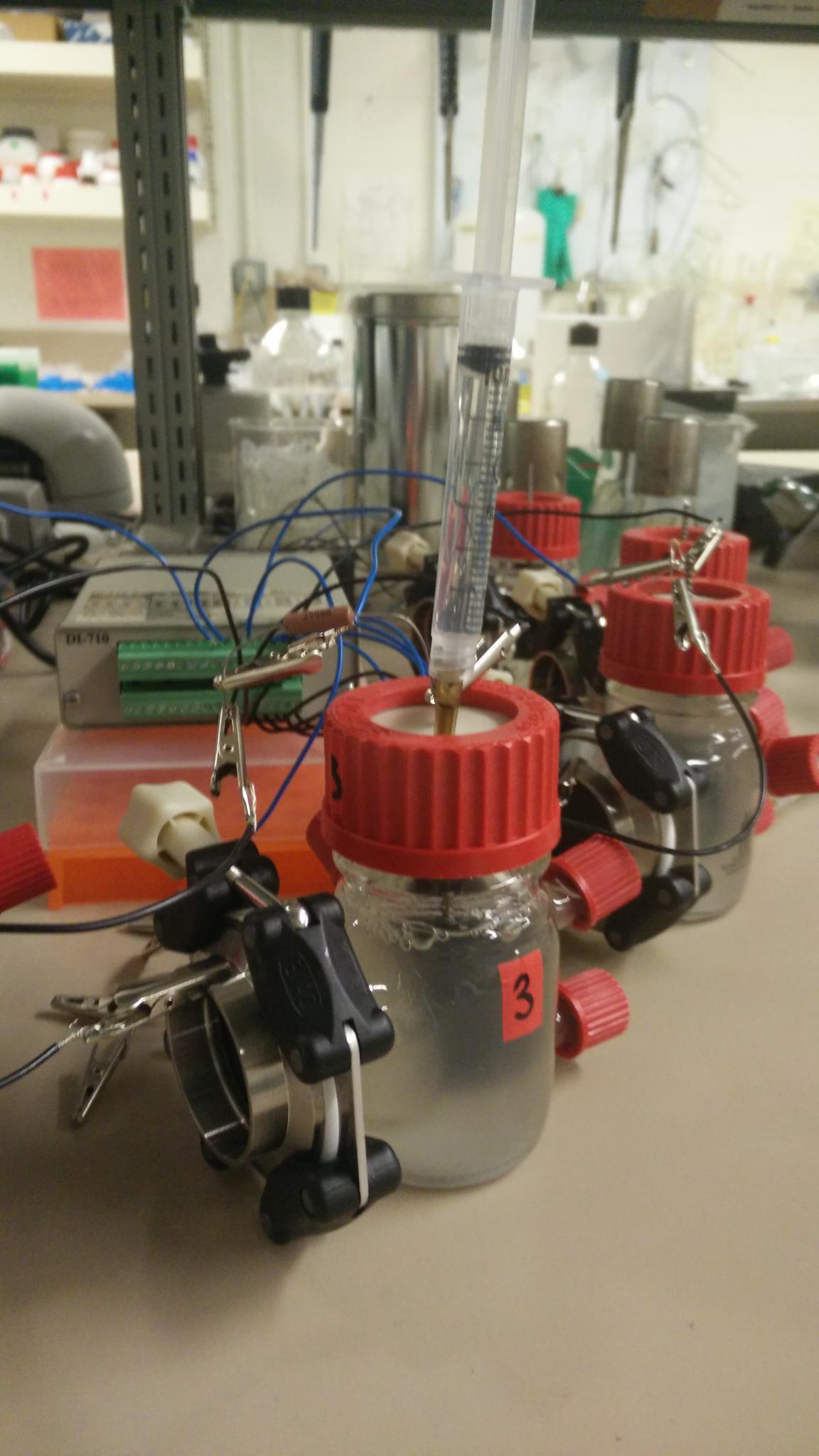 What about some of your more transferable skills, you must have to be very organized to work on a project like this.
At Future Science Leaders we get a lot of experience writing proposals for the projects we intend to work on and writing up reports on the group activities we have done. We also have to present our ideas to the group and answer their questions. This is especially important for science fairs as that is exactly what I will be doing.
We are also expected to keep a lab notebook which records what we did every session. At first I thought, "What's the point in this? It's so tedious." But when I started working in a lab I realized how important it is to record what you have done. Especially when things go wrong. You can look back and see, "Ok what did I do here—why didn't this work?" It's a really valuable skill to have.
Do you have any tips for people who want to be successful in a science fair like ISEF?
Sure. I would say the two most important things are to pick a project you love and don't give up! It can be disheartening when you see what all the people at science fairs have achieved—I was one of those people who thought I couldn't do it. I have applied to ISEF before and not been accepted. But, I didn't give up. I learned from the previous year and kept applying and here I am.
I have been working on my project for 4 years now. Things have gone wrong and there have been ups and downs, but when you are doing a project you enjoy, that's when things get interesting. There are lots of accessible topics in science, it turns out genetics and fuel cell engineering is something even a high school student can do!

Applications for Future Science Leaders open May 20, 2016. For insight on what the program is like, you can take a look at the student blogs and read more about the program details and structure. Maybe it will be you representing Canada at the next Science Fair!