Bumblebees have been buzzing in the headlines since the rusty patched bumblebee became the first bumblebee to be officially declared as endangered. The population of the rusty patched bumblebee has declined by 90% since the 1990s. This includes populations in southern Ontario, Quebec, and many of the central states.
In the spring, rusty patches, like many other ground-nesting species, are just beginning to emerge from their underground homes. Even though we will not see the rusty patched bumblebee in this region, we have 32 native bumblebee species in British Columbia, and there are a few things you can do to assist your local bees and pollinators this year.

Figure 1 – The Rusty Patched Bumblee Bee
Plant Wildflowers
There have been several initiatives encouraging people to plant more wildflowers, including the highly publicized General Mills #BringBackTheBees campaign, which boasts that they are giving away 100 million free wildflower seeds to Canadians. This program has received praise from some, but has also received quite a bit of criticism since the packages contain seeds that are non-native species, some of which are invasive and have been banned in various regions in the U.S.
None of the General Mills flowers are banned in Canada, however I would recommend opting for a seed mix containing wildflowers native to the pacific northwest (many wonderful varieties can be found at places like West Coast Seeds), that you know belong out here on the coast. Of course, avoid pesticides and herbicides in your garden.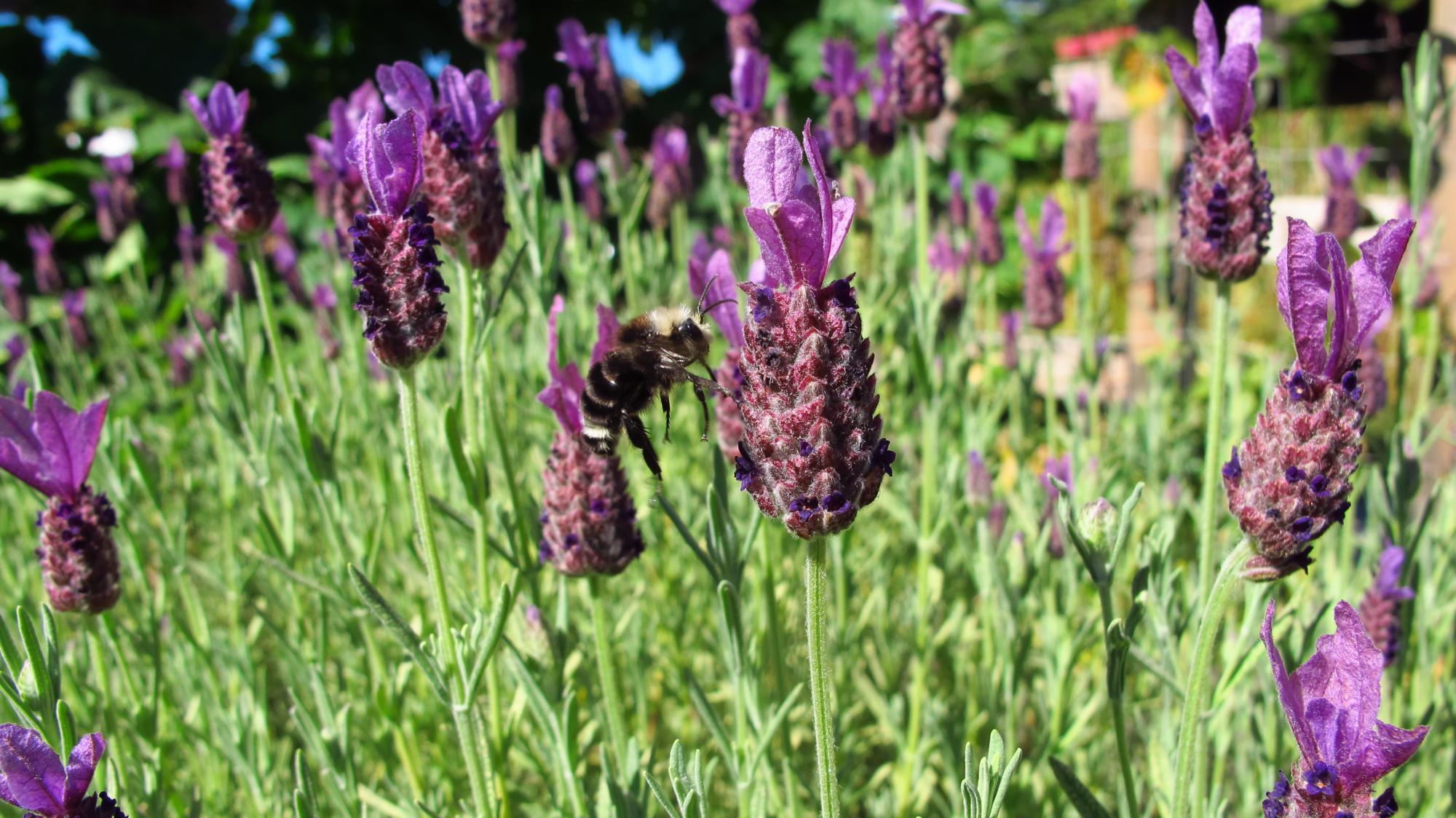 Figure 2 – Bumblebees are particularly fond of the lavender in our Science Park
Get involved in your Community
Many groups around Vancouver make it their mission to help local pollinators. One of my favorites is Border Free Bees . They have many projects throughout Vancouver, Richmond and Kelowna.
One of the projects I have been excitedly awaiting is the Insight app project, which launches this spring. It is a citizen science project that allows participants to easily identify pollinators and report their observations from their mobile device. Thus helps scientists to collect huge amounts of important data from many sites across the country.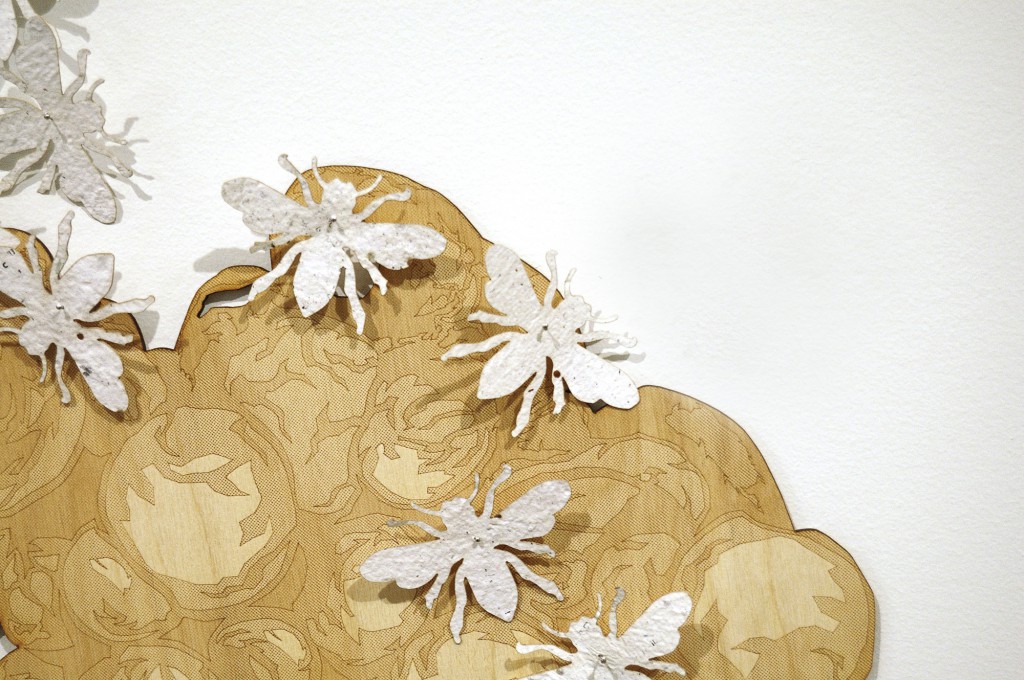 Figure 3 – Art Exhibition "For All is For Yourself" on display at the Richmond Art Gallery this past winter featuring 10000 laser cut bees made out of recycled seed paper. At the end of the display, visitors were invited to take some of these bees to plant into their gardens at home and create more bee friendly spaces around the city. This exhibit will be on display in the Kelowna Art Gallery later this year.
Create a Home for Bees
A great way to encourage pollinator populations is to create spaces for pollinators to live, forage and lay eggs. I would, however, preach caution in this area. Buying bees may not be the best way to support them. It has become increasingly popular to purchase "agro-bees" such as mason bees and alfalfa leafcutter bees, which are now sold in many garden centers. These bees are typically sold as refrigerated cocoons and, while it's fun to watch them sleepily emerge from the cocoons and fly away, these species have been heavily cultivated by humans and are at no risk of becoming endangered. They also can carry diseases and parasites that are easily transmissible to local bees.
Artificially selecting and propagating these species is in no way "saving the bees", and in my opinion, efforts would be much better spent creating environments that are bee friendly for the 450+ native bees in the province.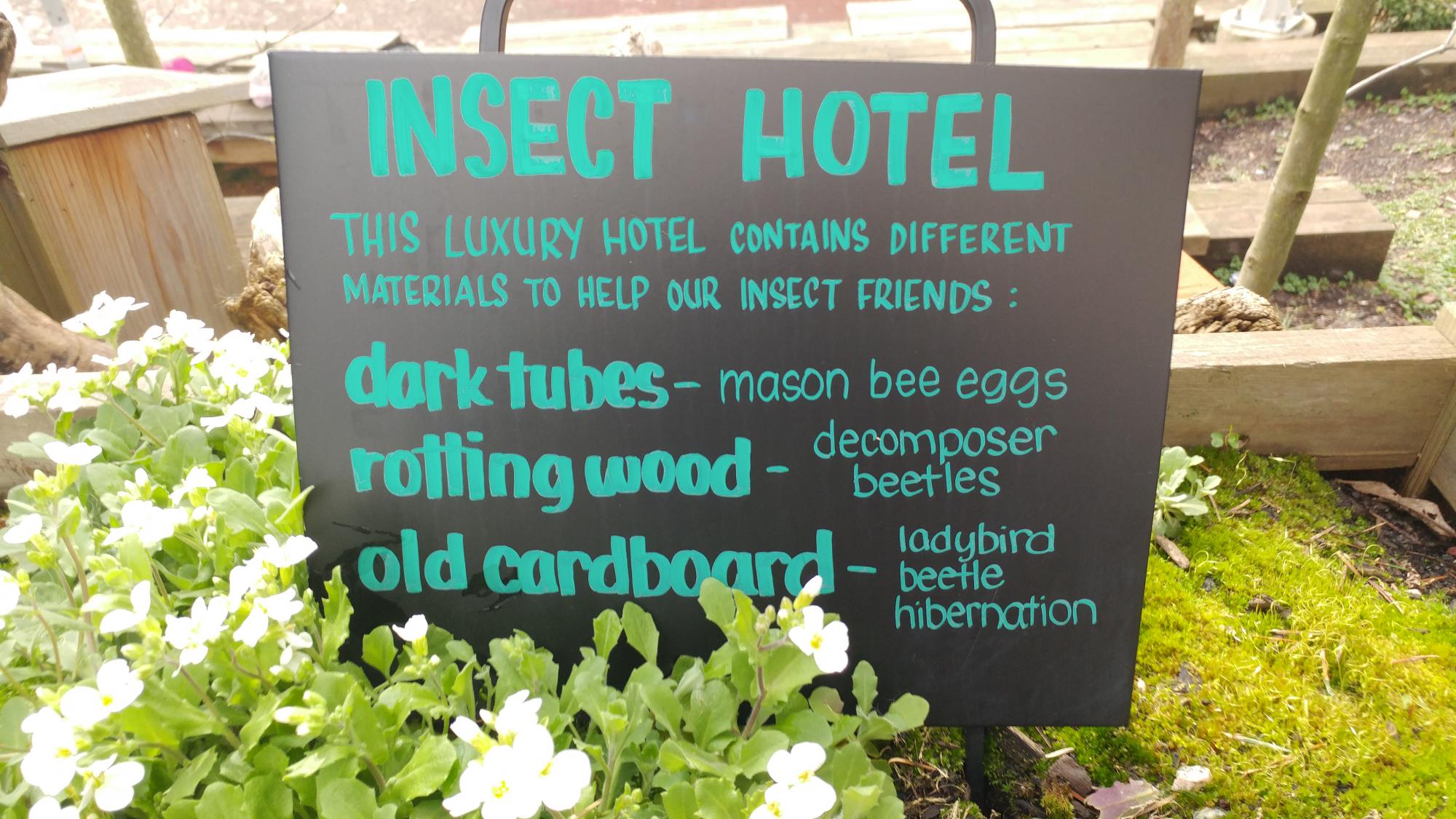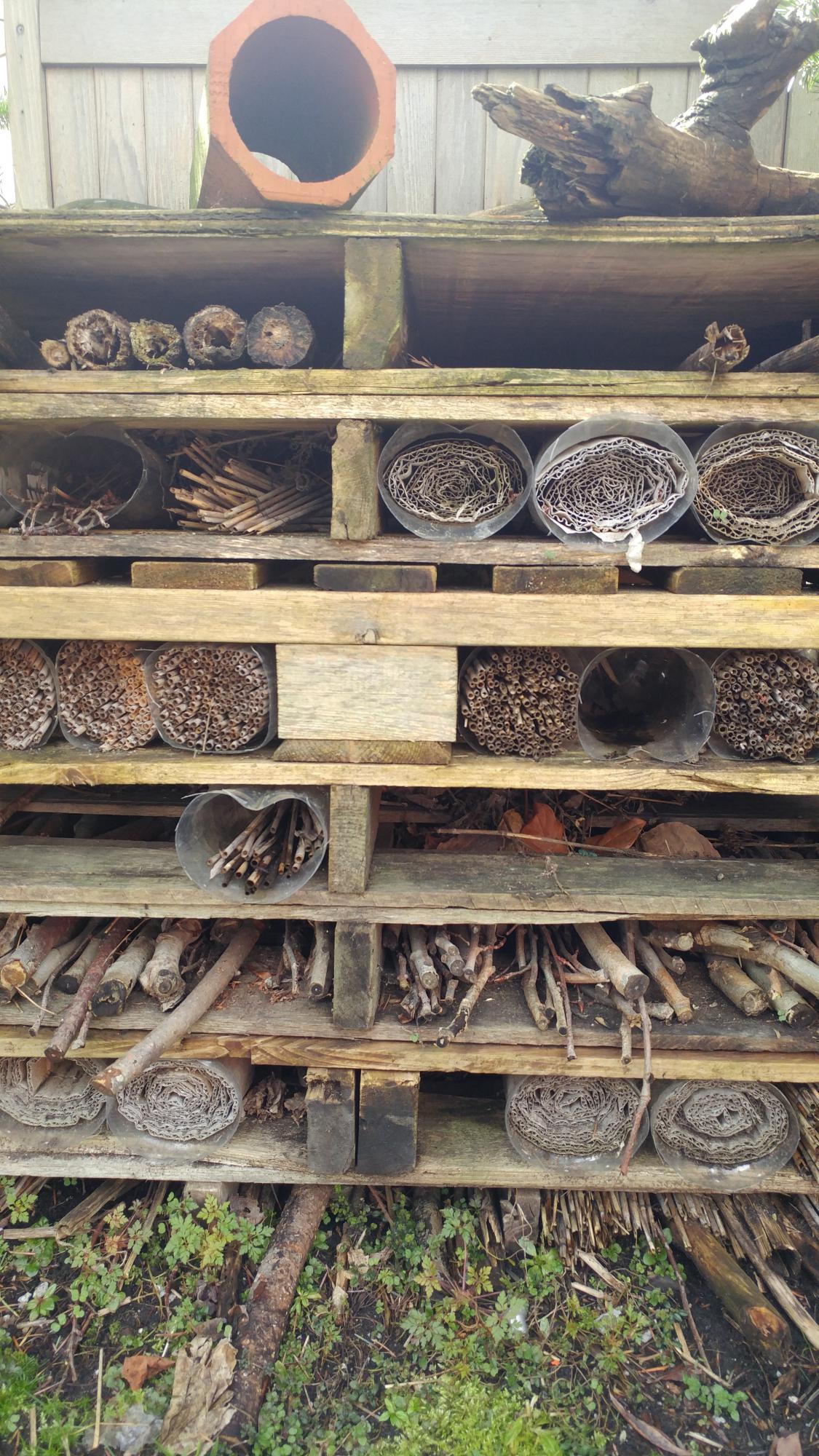 Figure 4 – Here at Science World we've created an insect hotel out of pallets and various materials for insects to live in.
What about the rusty patch bees?
This bee has a special place in my heart, having seen them in great numbers during my childhood. I vividly remember the surprising scene of spring bees coming up from the ground and flying away.
Because I appreciate this bee so much, I am taking on a special project this summer. I'll be traveling back to my home in southern Ontario to visit the Pinery Provincial Park, the only site in Canada where the rusty patch has been spotted since 2002.
I am planning to camp in the park to observe, photograph and just spend some time with this bee while I still have the chance. I will, of course, report all my observations to the Ministry of Natural Resources and Forestry, who tracks this species closely. Stay tuned for my report this July.
Do you love bees too?
I encourage you to go out and find a way to support your local pollinators in whatever way feels best for you, and keep your eyes peeled as our important friends begin their long season of pollinating from now to October.
We have bees and pollinators to thank for every 1 in 3 bites of food we take, so the least we can do is plant a little lunch for them.