Sadly, this spring we had to say goodbye to our beloved hen, Ember. Ember joined us three years ago, and instantly won us all over with her lovable personality and the striking feather pattern which inspired her name. Although she acted tough, Ember was cuddly too, and always showed great patience when enthusiastic guests got a chance to pet her. She had a unique whistling call that was decidedly un-chicken-like, that she often used to show her excitement about potential incoming treats, or a chance to roam in the sun.
Ember was a Black Copper Maran, and staying true to her breed's fame, laid beautiful chocolate brown eggs. Ember made a great animal ambassador to Science World, showcasing to our guests not only interesting diversity in chicken breeds and providing a talking point for the science behind egg colouration, but also the distinct personalities of individual hens. She was a favourite of many staff, volunteers, and of course visitors. Ember beat the odds one year ago when she had a health scare. As she was going through treatment, a little girl came to visit the Science Park for four days in a row to check on Ember, and then again every few days for the following weeks to get updates on how she was doing!
Ember was plagued with genetic issues that tend to show themselves as a bird ages. Age-related health issues typically are not selected against when breeding animals otherwise meant for food, and although the amazing team at Night Owl Bird Hospital tried what they could, this time Ember wasn't able to recover. Ember lived a happy life in the Science Park, she was spoiled and well loved by all who got to know her.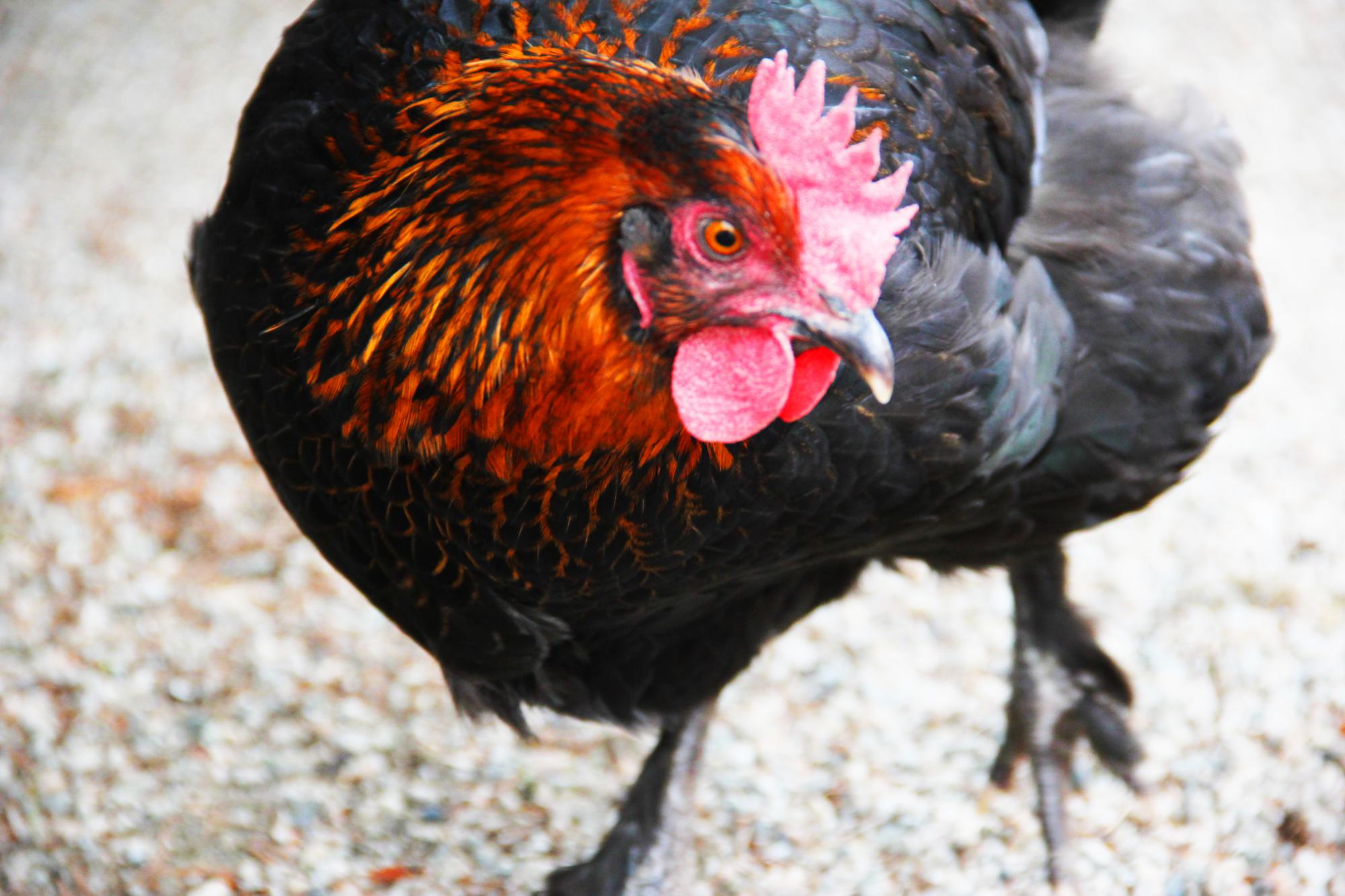 Ember lived in the Ken Spencer Science Park with her feathery pals, Betty, Downy and Gourd. Did you know that chickens can count and are actually pretty brave? Read on to learn more about these brilliant birds.