If you were to hazard a guess, would you say more people see that proverbial glass as half empty or half full?
As it turns out, the majority of us (about 80% by some estimates) have an optimistic bias.
Studies show, "When it comes to predicting what will happen to us tomorrow, next week, or fifty years from now, we overestimate the likelihood of positive events, and underestimate the likelihood of negative events."
And that can be a good thing, says Dr. Eric Kim, Assistant Professor of Psychology at UBC and a research affiliate at the Human Flourishing Program at Harvard's Institute for Quantitative Social Science.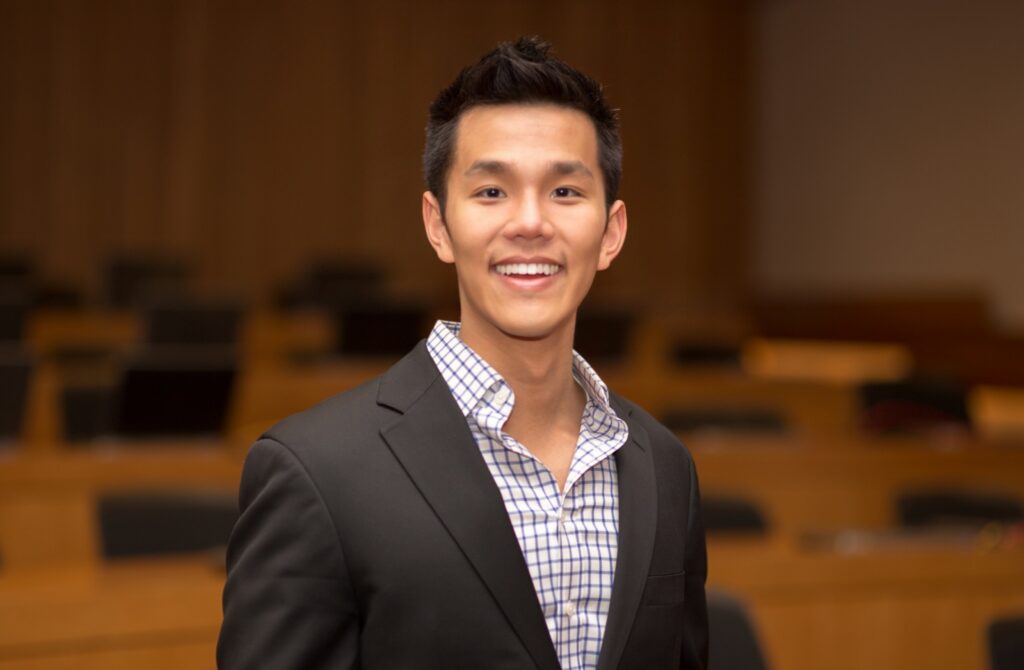 Dr. Kim is the director of the Psychosocial Flourishing and Health Lab at UBC, which studies different dimensions of psychological well-being, like optimism, and how they influence our health behaviours and health outcomes.
"There's evidence to suggest that people who are more optimistic recover better from different medical procedures," says Dr. Kim.
He says when researchers look at some of the reasons why, they find that optimists adhere better to doctor recommendations to lead healthier lives in part because they believe their actions matter.
"The belief that we can influence better health outcomes and better outcomes generally is very powerful," says Dr. Kim, "because it catalyzes us to take proactive steps."
Not all optimism is created equal. Dr. Kim makes the subtle but critical distinction between 'wise optimism,' which includes recognizing problems and taking hopeful steps to address them, and 'foolish optimism,' which avoids acknowledging the reality of a situation.
And while studies have found, "Significant heritability estimates of about 25% for both optimism and pessimism," Dr. Kim is interested in the rest, the remaining 75%.
For example, Dr. Kim says we can become more or less optimistic after life events that are either notably fortuitous or catastrophic.
Most importantly, we can take steps to actively make ourselves more optimistic.
How to Become More Optimistic
The single most effective way to do so, Dr. Kim says, is through the skills taught with cognitive behavioural therapy, or CBT.
People who practice CBT observe the connections among their thoughts, emotions, body sensations, and behavior. They believe that what they think and do affects the way they feel.
Dr. Kim explains how doing this can lead to increased optimism:
"Think of the mind like an operating system," Dr. Kim says. "If you have a virus that's consuming a lot of bandwidth, CBT can actually act like an anti-virus and remove it, which would free up a lot of bandwidth and make you more optimistic."
There are also links between an optimistic outlook and purpose in life. In a study Dr. Kim and his colleagues conducted amongst older adults, they found those who volunteered two hours a week benefitted greatly: they were more physically active; they had better psychosocial outcomes, like positive affect and optimism; and perhaps most significantly, they had a more than 40% reduced risk of mortality over a four year period.
'Informal helping,' i.e. lending a hand to a niece or a neighbour, can also contribute to our thriving.
"If we have an overarching north star, it helps us allocate our time and our resources," says Dr. Kim. "Having a sense of optimism, hope, and purpose catalyzes people."
---
Looking for scientifically proven ways to become more optimistic?
Read our story about PaRx, a national program by BC Parks where doctors prescribe time in nature for improved health and mood!