Recycling can make a big difference. Not only does it keep products out of landfills, it also saves valuable resources that can be recycled into new products. For instance, the glass from recycled light bulbs may be used in construction materials, while the metal in these same bulbs may be recycled with other metals to create new products.
Product Care Recycling (previously known as ReGeneration) is a stewardship organization dedicated to free recycling drop-off for paint, household hazardous waste, lighting products, and smoke/CO alarms. Product Care Recycling will partner with Science World once again as a prize sponsor for Science World's eco-storytelling contest, BC Green Games!
Recycling is a popular topic with BC Green Games schools, but when you are thinking about recycling, it is also important to remember the three R's: Reduce, Reuse, and then Recycle. The best way to reduce garbage in the environment is to consume less by purchasing only the things you really need and reusing those things first. When something has reached the end of its life, recycling helps to ensure that the materials from that product are diverted from the landfill to be used again in a new product.
You can start a project using the three R's at your school! Here are some great examples:
Reduce
A great way to reduce waste is to avoid single-use products whenever you can. Think of all the waste you can avoid if you use re-usable water bottles, straws, beeswax wrap, cloth shopping bags, food containers, and so on.
The grade sevens at Carver Christian High School did research on how garbage negatively affects the environment and then presented information and ideas on ways to reduce waste. There are lots of ways to reduce!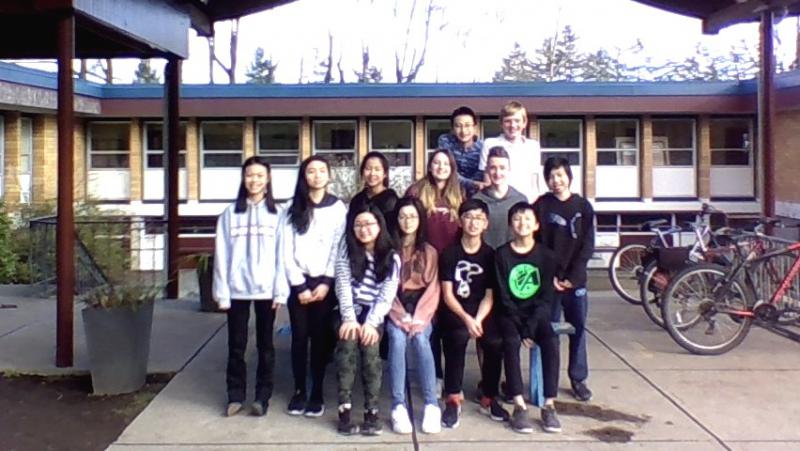 Re-use
There are also unique and creative ways to upcycle things and use them again in a different way. The grade 3 students of Maple Green Elementary created a variety of useful things from pizza boxes from their hot lunch.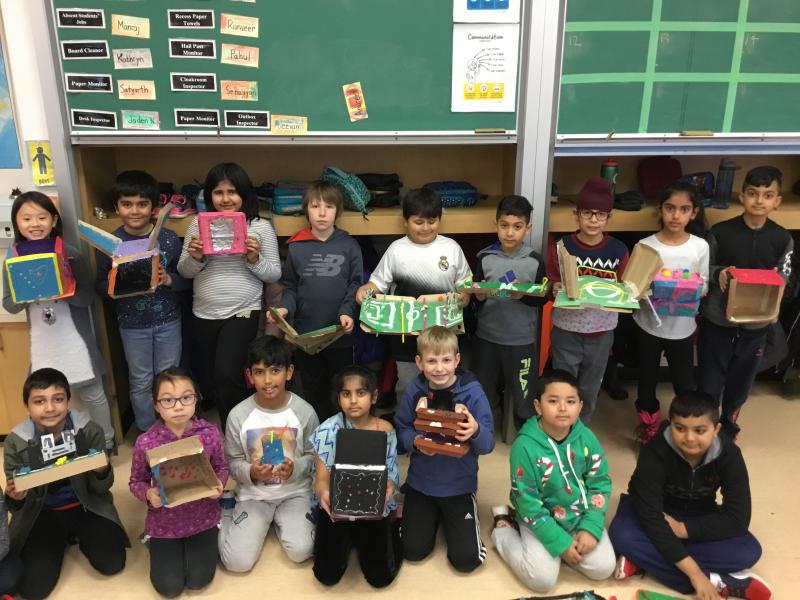 Thinking of an upcycling art project? Product Care Recycling has a PaintShare program where you can get leftover paint free of charge at paint recycling locations! This is great for small projects like touch-ups, accent walls, murals, DIYs, and more!
Like the three R's rule, Product Care Recycling has the BUD rule for painting:
Buy no more paint than you need
Use all the paint you buy
Dispose of leftover paint safely

Recycle
Once you've reduced what you buy and reused these things as much as you can, you should recycle them properly. Many of the recycling campaigns in schools in last year's contest focused on more than just bottles/containers but batteries, pens, lightbulbs, electronics, and so on.
To get started, you could do a waste audit or start a recycling campaign in your school to encourage your peers to put materials in the right bins like the students at Brooke Elementary, Greendale Elementary, and Parkcrest Elementary. Keep up the great work!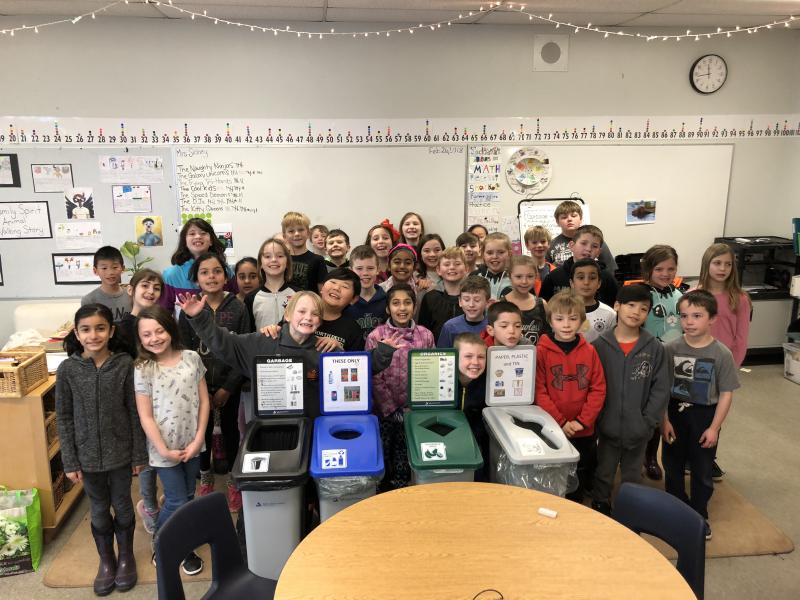 What if a product doesn't belong in your school bins?
Product Care Recycling wants to help you recycle special waste, which includes materials that you might not even know can be recycled! They can help you recycle paint, household hazardous waste, like pesticides, solvents, and fertilizers, various light bulbs, as well as smoke and CO alarms throughout BC. Find your nearest free drop off with our collection site locator tool.
Tell us how your school keeps waste out of the landfill and you could win!
This year Product Care Recycling is once again supporting the school mural prize, which will be made entirely from paint from the PaintShare program! The mural will reflect the winners' green project and the students will help decide what it looks like.
Last year, the grade five students at Dorothy Peacock Elementary won the Product Care Recycling School Mural Prize for their upcycled Robot Art Gallery.
Additional Resources on Reducing, Reusing and Recycling:

If you are looking for more inspiration, there are plenty of great BC Green Games Projects focused around reducing, reusing, and recycling in our galleries!