The seasons are changing and we're trading our toques for visors, rain boots for sandals, and umbrellas for sunscreen. But wearing sunscreen isn't just a summer routine, it's a great way to protect your skin from ultraviolet (UV) radiation throughout the year.
Types of sunscreen
There are two types of sunscreen: physical sunscreens, which contain either titanium dioxide or zinc oxide and reflect UV rays away from the skin, and chemical sunscreens which contain chemicals that absorb the sun's UV rays before it penetrates the skin.
Both physical and chemical sunscreens work well and many sunscreens available at stores are usually a combination of the two types. The most important things to look for when purchasing sunscreen are broad-spectrum protection (these protect against both UVA & UVB rays) and SPF (Sun Protection Factor).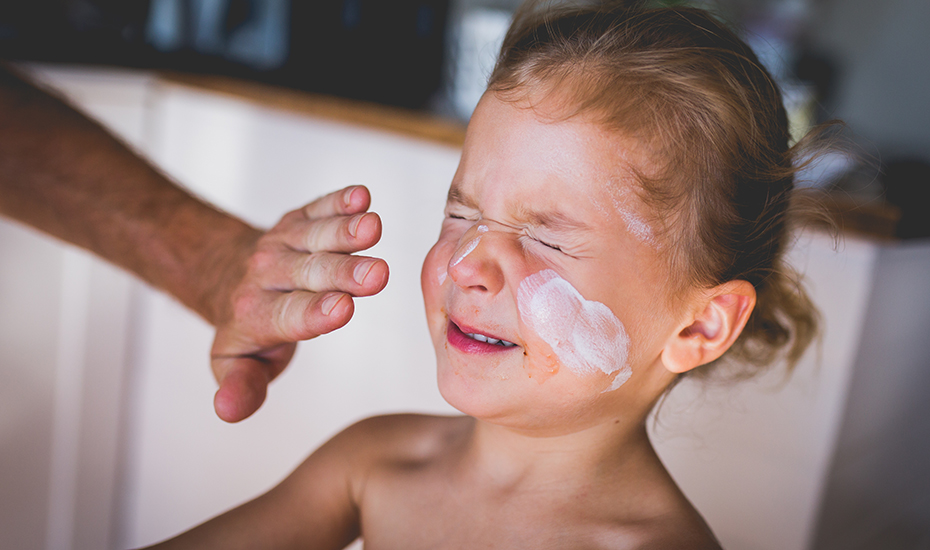 What is SPF?
Sun Protection Factor is a measure of how well sunscreen protects UVB rays from reaching the skin. The higher the number of SPF on your sunscreen, the less UVB rays that penetrate the skin.
This number is chosen based on how long it takes for the sun to burn the skin (sometimes visible in the form of redness). This means that if it takes your skin 15 minutes to sunburn, using an SPF 30 sunscreen should prevent sunburn for 30 times longer.
While it is important to be generous in your application of sunscreen and to choose one with SPF 30 or higher, whichever sunscreen you use should be reapplied every two hours.
Does Everyone Need Sunscreen?
Studies have shown that overexposure to UV rays can lead to sunburn, skin aging and wrinkling and skin cancer in all skin types and dermatologists recommend sunscreen as a way to help combat that.
Dermatologists assert that both physical and chemical sunscreens are safe to apply and should also be worn indoors because UVA rays—which have a longer wavelength and can penetrate deeper into the skin—can pass through windows as well.
When picking a sunscreen, make sure it is one you feel comfortable wearing. If you have sensitive skin, you might prefer a fragrance-free sunscreen. If you don't want your skin to feel greasy, you could choose a sunscreen that is fast drying.
Whether you go for a physical sunscreen or a chemical sunscreen, SPF 30 or SPF 45, the best sunscreen for you is one that you'll wear regularly.
---
Want more topical info about sunscreen?
Check out this activity and use colour-changing, ultraviolet-sensitive beads to observe how sunscreen can block the harmful effects of the sun's rays.