The conservation of the Swift fox is considered one of the most successful canid reintroductions globally. But there was a time where this agile, nocturnal, house cat sized predator seemingly vanished from the prairies—last sighted in 1938 and declared extirpated from Canada by 1978.
"They ended up disappearing due to loss of grassland habitat and the poison used to kill other predators like coyotes and wolves," says Executive Director of Wildlife Preservation Canada (WPC), Dr. Lance Woolaver. The WPC facilitated stakeholder introductions and funded the conservation recovery work led by various individuals and organizations, including Calgary Zoo's Centre for Conservation Research, University of Calgary, Cochrane Ecological Institute, and the Burrowing Owl Conservation Society of B.C.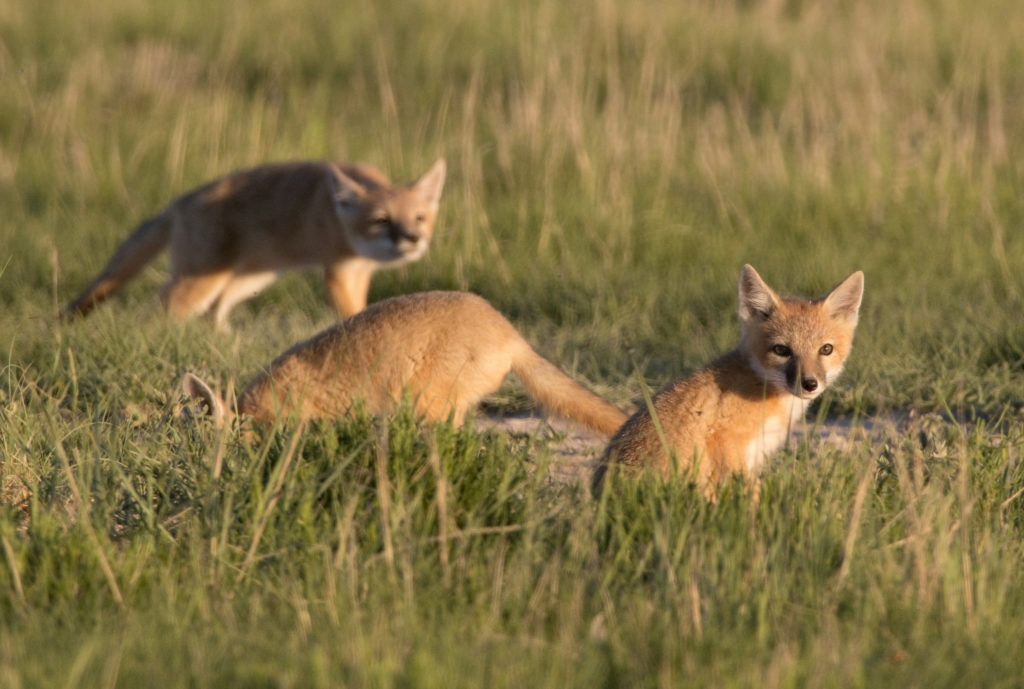 Grassland species across North America, like the Swift fox, are increasingly at risk of decline due to conversion of grasslands to large scale agriculture. Direct persecution, which takes place when these animals are killed off as pests, and indirect persecution, when the Swift fox feeds on the poison-laced carcasses of animals in their habitat , have also played a role.
Around 950 foxes were released in Canada, re-establishing populations across Alberta, Saskatchewan, and Northern Montana. The initiative involved significant research into the threats that caused the declines. Integrated conservation actions by multiple organizations, including habitat protection, breeding, and reintroduction updated the species' status to "threatened" in 2009.
In British Columbia, conservation breeding and release programs were coupled with habitat protection and migration research to preserve the Burrowing owl. Efforts included two kinds of re-introductions: soft release, which involves providing supplemental food, protection from predators and acclimatizing the animal at the release site for a period of weeks or months; and hard release, which involves collecting a large number of animals and letting them go in the wild without the same support.
The Burrowing owl is still considered endangered across North America, with a few hundred pairs remaining in Alberta and Saskatchewan, and a small population of less than 50 birds in B.C. Without the conservation efforts, however, the fate of the Burrowing owl could have been dire.
"Even if the owls in B.C. aren't yet sustainable and recovering, without the conservation program and re-introduction work, they would already be gone," says Dr. Woolaver.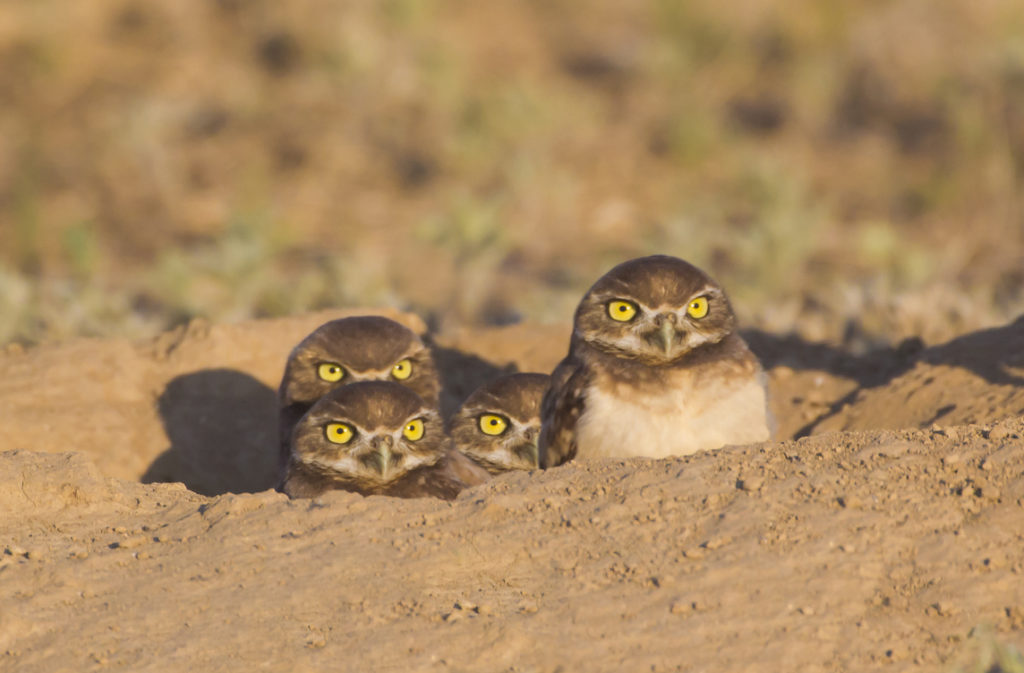 Stewardship is a team effort
Conservation takes a lot of time - decades - and a species champion organization or professional who can lead and collaborate with different groups is key.

The championing of the Swift fox conservation efforts by Dr. Axel Moehrenschlager at the Calgary Zoo's Centre for Conservation Research, Cynthia Moehrenschlager, and the Smeeton family was the primary reason it was so successful. These individuals, including Aimee Mitchell at the Burrowing Owl Conservation Society of BC, spent years working to save these unique species.
In the case of the Swift fox, collaborative efforts between conservation organizations, government, university researchers, provincial and national parks, ranchers, and land conservancies, is what led to the success of the program.
"There's a strong partnership of people who are working together. Really successful projects are the ones that have this integrated approach," says Dr. Woolaver.
In the last 5 years or so, WPC has become more involved in the implementation of wildlife conservation, in particular with the Taylor's Checkerspot Butterfly, Western Painted Turtle, and Oregon spotted frog in B.C., and the Yellow-Banded Bumble Bee and Eastern Loggerhead Shrike in Ontario.
"As a conservation biologist, it doesn't mean that you're just a researcher, getting out there and doing work in the field," says Dr. Woolaver. "You also have to be someone who can bring different groups together, sit down in a room with people, and find common ground."
In future, Dr. Woolaver would like to see more involvement by citizens in conservation breeding and having more cameras so that we can see the work being done at a conservation breeding centre. While WPC does not have a program directly involving citizens in the release of animals, other organizations may have these opportunities.
"There's that moment where you're letting the animals go, and opportunities there to make a real connection between people and conservation work."
---
Want to adventure through the hidden wonders of your backyard?
Your backyard contain a great deal of wildlife. If you look closely, you will always find something sharing your address, whether in or on your home, or even in your backyard. Try out our DIY Experiments under Backyard Biodiversity.