What comes to mind when you think of recycling? Aluminum cans, maybe? Glass milk bottles?
What about your e-bike?
"In terms of recycling, e-bikes are gold," says Craig Wisehart, Executive Director of Electronic Products Recycling Association.
"Not literally of course. Literally, their motors are just like any electric motor, made of steel and copper. Their batteries are lithium batteries, not unlike the lithium battery in your laptop, which is valuable because of the cobalt anodes. And then the frames themselves are primarily high-grade nickel or steel. They're very recyclable."
E-bikes are one of the newer inductees into the electronics recycling program, which aims to reduce the amount of e-waste we have in BC, part of a global issue.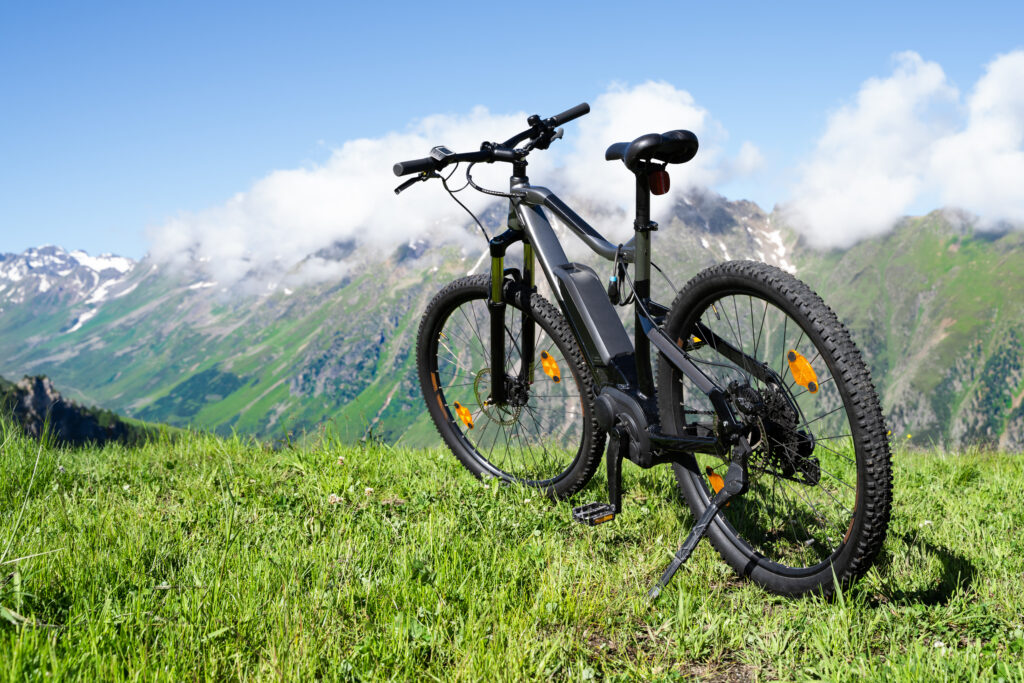 Just like the battery in your electronic device, e-bikes use lithium batteries. In fact, lithium-ion batteries are 95% recyclable and the cobalt anodes found inside are particularly important due to its value, scarcity, and the environmental impacts of mining cobalt.
E-bike frames are primarily high-grade nickel or steel. Thanks to being 100% recyclable, both nickel and steel can be repurposed into other items like appliances and batteries, thus playing a vital part of the circular economy!
3
Electric Motor
See more →
"One of the reasons you want to recycle your electronics is that within them there are substances of concern that we don't want in landfills," Wisehart says.
Many of these devices contain lead. Those with backlit screens, like TVs, are often illuminated with mercury bulbs. And the cadmium in nickel-cadmium batteries isn't something we want leaching into the environment, he says.
"The second reason, the one that I find more hopeful, is that mining raw materials from old electronics is wildly less greenhouse gas intensive than going out and mining them from the earth," Wisehart says.
"In some cases, like copper, it's not only better for the environment, but it's actually cheaper to get it out of old electronics and cables."
In fact, when you take an old set of headphones or an old speaker to be recycled, the first thing they do is cut the cord off to get the copper out. Then, with smaller devices, like a computer mouse, they'll remove the batteries and mince the rest into tiny pieces, known simply as 'shred.'
"If you just had a pile of shred, it would be worthless," Wisehart says. "So that's where the technology comes in."
This part of the process sounds like something straight out of the Jetsons.
First, small pieces of shred are run down a line where giant magnets pull out the ferrous (iron-containing) material.
Then, an eddy current reader identifies the non-ferrous metals, like copper and aluminum, and a puff of air blows each type of metal into their respective bins.
Metal matters
See the amazing eddy current reader in action!

Why do we want to recycle e-waste?

Does aluminum make my armpits smelly?

Find out
Big electronics, on the other hand, are a little more involved.
Take flat-screen TVs, for example, one of the most common electronics to come through the EPRA's program. They're disassembled, their plastic backing is removed and sorted by type, and then the frame is deconstructed. It's often made of aluminum, a very recyclable material.
"The circuit boards inside are really valuable," Wisehart says. They contain gold. And they also contain lead, and when that lead is safely mined from an old circuit board, it can then be used in all sorts of things.
Car batteries among them.
How likely are you to explore recycling programs for your old electronic devices or e-bikes?
---
Curious about more science behind a circular economy?
Explore the science and solutions for regenerating our province at Change Reaction.