It is a very exciting time to be involved in the space industry. With the rise of bright entrepreneurs and new technologies, the possibilities are astounding.
Since 1984, Canadians have been collaborating with the international space community to travel to space. To date, ten Canadians have participated in 17 personed missions to space. Of that group, two of these astronauts are women.
Being an astronaut is very demanding. Once an astronaut is selected, they must take on two years of training at NASA where they are expected to study space-related sciences, as well as undergo physical training, survival training, and media relations. Once they receive a mission, they will likely take on another two years of mission-specific training, and finally, after years of highly specialized training, they might finally go to space.
These are the Canadian women who have embraced this awesome challenge:
Dr. Roberta Bondar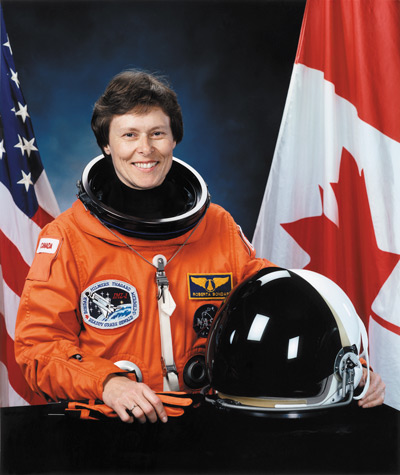 Is the first Canadian woman and the first neurologist in space. Born in Ontario, she always enjoyed science. So much so, that her father built her a science lab in the basement of their house. She says, "[w]hen I was 8 years old, to be a spaceman was the most exciting thing that I could imagine."
Dr. Bondar conducted over 40 experiments in space and when she returned to Earth, she studied the body's ability to recover from exposure to space.
These days, she is a tireless educator, nature photographer and advocate for the environment, having founded The Roberta Bondar Foundation for the sustainability and the environment in 2009.