With the ongoing BC Children's and BC Women's Redevelopment Project, there are some amazing opportunities to insert a little something special into the new hospital design. Thanks to a fantastic partnership with the BC Children's Hospital Foundation, a non-profit organization which supports the BC Children's Hospital, its Research Institute and the Sunny Hill Health Centre for Children, Science World and five other cultural institutions in BC were brought on board to help make a child's stay in hospital a little brighter by contributing artwork, thematic treatments and exhibits. ​
Since Science World is known for interactive exhibits and hands-on learning, we wanted to bring that expertise to BC Children's Hospital. The primary purpose of our exhibit will be to provide fun interactive opportunities for inpatients and their families that can keep them interested and engaged, even over multiple visits. As the content developer for this exhibit, I was tasked with taking a forest theme, which coincides with the building's wayfinding system, and turning it into a more specific and educational content plan.
I started thinking about what makes our local forests so special. The coniferous trees of BC's temperate rainforests can grow over 60 metres high, and can live to be hundreds of years old. These massive trees cut off most of the light to the forest floor, making it difficult for many plants to grow beneath them. However, once the trees fall, the forest floor changes. Sunlight touches areas that have been in shadow for hundreds of years. The resulting log, called a nurse log, then acts as a nursery, providing the perfect conditions for new life to grow, taking advantage of the nutrients once locked inside the tree, and water held within.
When a tree is standing, only a small percentage of the material that makes it up, is actually alive. Nurse logs are teeming with life of all kinds, from lichens, moss, fungi, insects, slugs, snails, small mammals, and much more. A nurse log exhibit seemed like a great fit, especially in tandem with the beautiful mural of the forest floor painted by Anna May Bennett, which will be across from the exhibit.
Building the Exhibit
Early on in the design process, we had an opportunity to visit the hospital, and ask inpatients to share their idea on what would make for a good exhibit, and what they'd be most interested in seeing in the space. These kids were full of great ideas which really inspired our design. Parents were also able to share their perspective, ideas, and concerns, which were extremely helpful in making sure we're building something with safety and positive messaging in mind.
The unique requirements of this exhibit have offered some exciting design challenges. For one, building an external exhibit means we have to consider that they don't have an exhibit workshop team on staff like we do! Our super talented team is always at the ready to repair existing exhibits whenever they break, or need maintenance. At the hospital, they have other things to worry about than repairing exhibits! Designing an exhibit that has a long lifespan with minimal maintenance is quite a task.
Then there is the vitally important issue of infection control. At a hospital, there very specific requirements that address their unique health and safety concerns. Exhibit pieces we'd use without issue at our centre, things as simple as push buttons, can be a contamination issue for those with compromised immune systems. We also had to consider risks of cords and tubes catching on exhibit elements, which could be dangerous to people who require special equipment.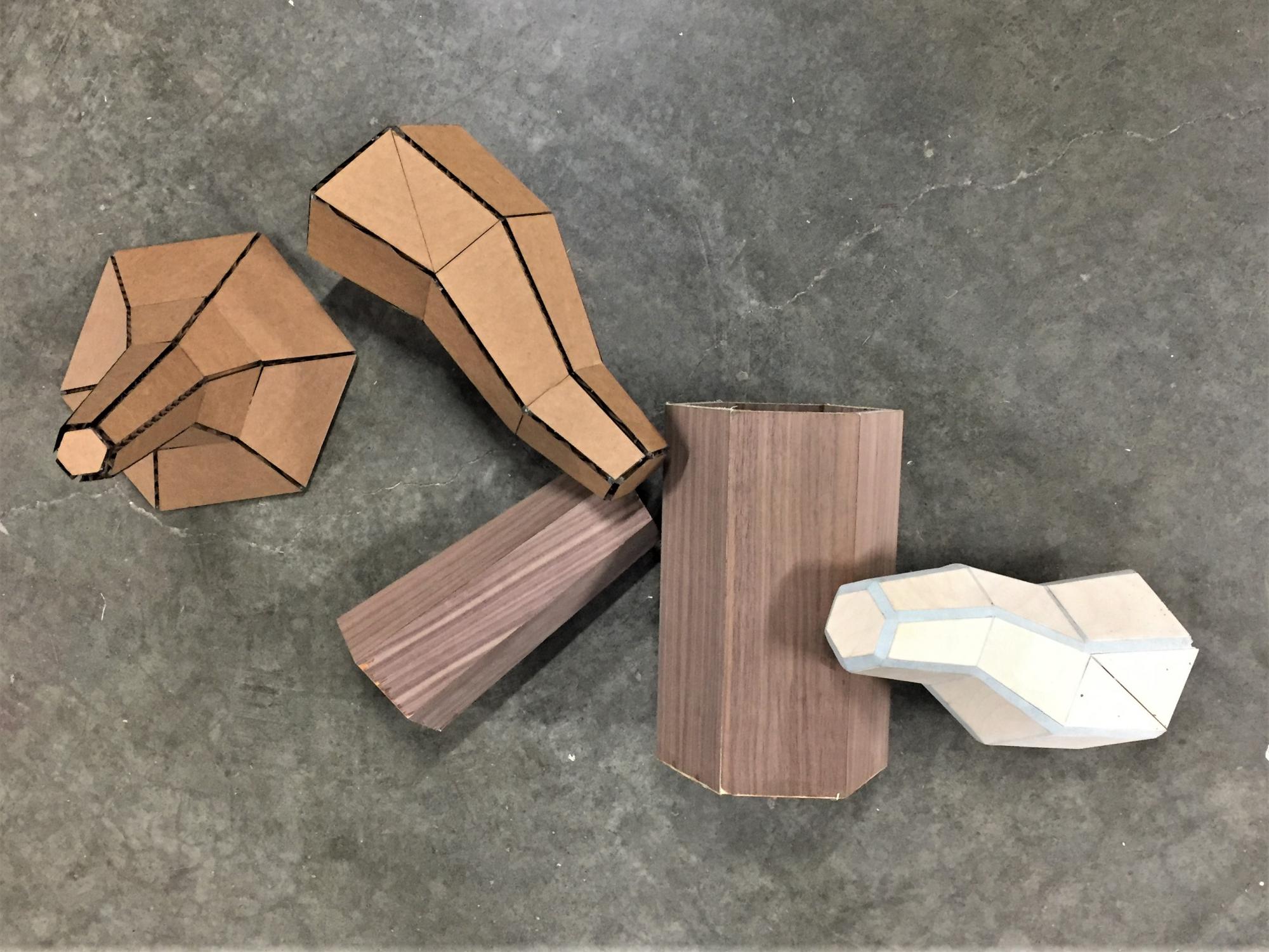 Of course, our team loves a challenge, which forces us to think even further outside of the box than normal. Our awesome exhibits team, came up with creative solutions, while ensuring the exhibit is still just as fun as anything else we'd design. To address the issue of germ contamination, some of the interactive pieces include motion detection sensors. Just a gentle sweep of a hand above the nurse log will trigger the bubbly tinkling call of the Pacific Wren, or a rainstorm through the trees. An adorable young barred owl will peak down from the top of the tree, bobbing his head as he investigates the activity of visitors below.
Right now, we're working on finalizing the design and we're creating prototypes of all the interactive pieces, to make sure they work. We're excited to bring some elements over for additional testing at the hospital. The kids at the hospital will have the best feedback, since they'll be the ones playing with the exhibit!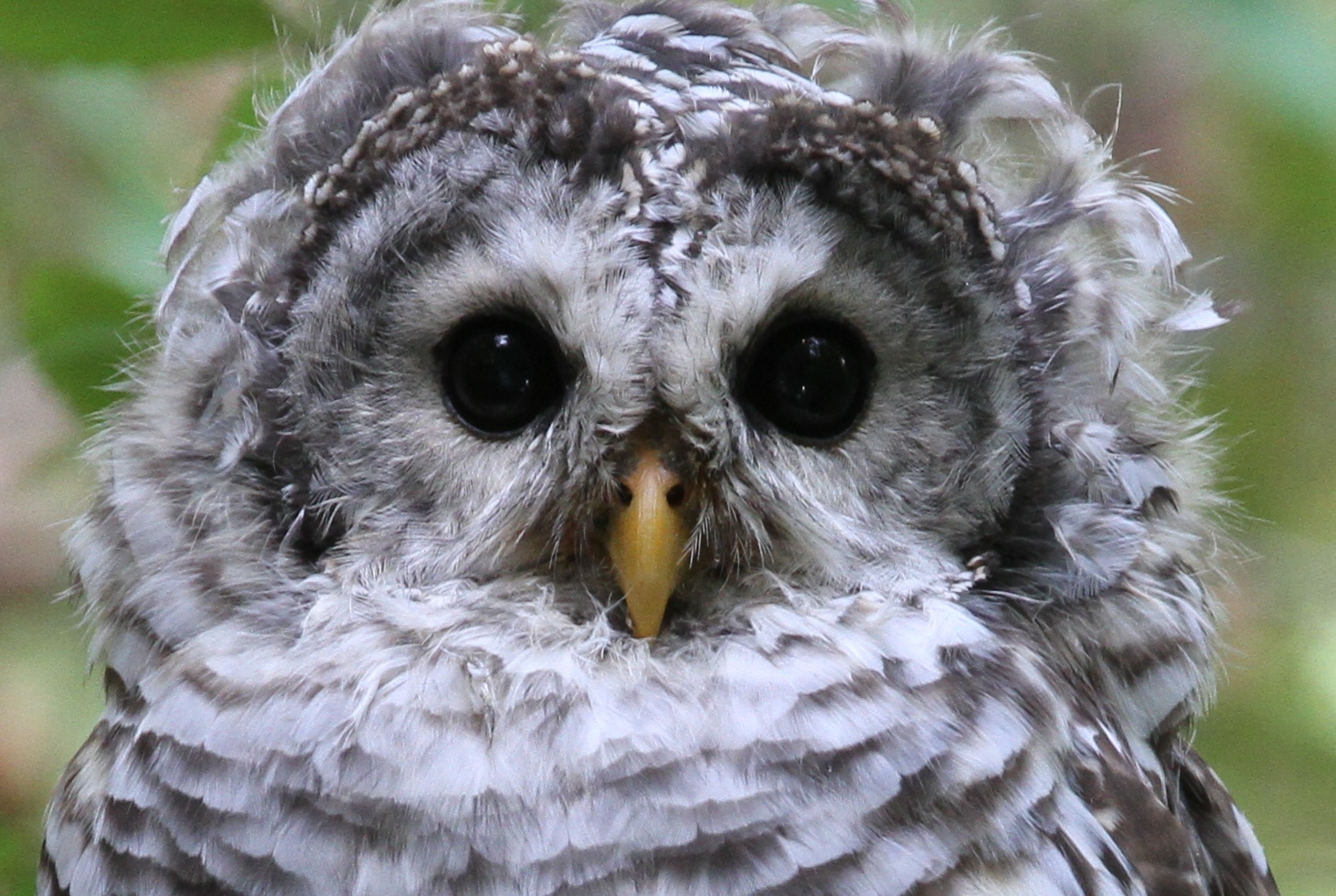 It has been our great privilege to contribute to the BC Children's and BC Women's Redevelopment Project. It is an honour to work alongside our colleagues at the H.R MacMillan Space Centre, Vancouver Aquarium, Museum of Anthropology, Royal BC Museum and the Vancouver Art Gallery in creating a special space for these kids and families. We very much look forward to installing the finished exhibit and to seeing it in use.