Looking for something fun to do that also encourages mathematical thinking?
Susan Milner, one of our participating scientists in our Scientists and Innovators in the Schools program, is an emeritus professor of Mathematics and Statistics at the University of the Fraser Valley. Everyone loves her SIS visits! In fact, since so many math lovers were asking her for resources, she decided it would be nice to share. 
Visit her awesome website for a wide variety of puzzles and games that she has been busy creating and compiling. These have been tested on thousands of K–12 students—as well as many adults! Some puzzles can be downloaded and printed for immediate enjoyment, while others need pieces which you can easily make from paper, plastic, foam or other inexpensive materials. Explanations and templates are provided. You'll also find lists of tested, online resources and commercial games.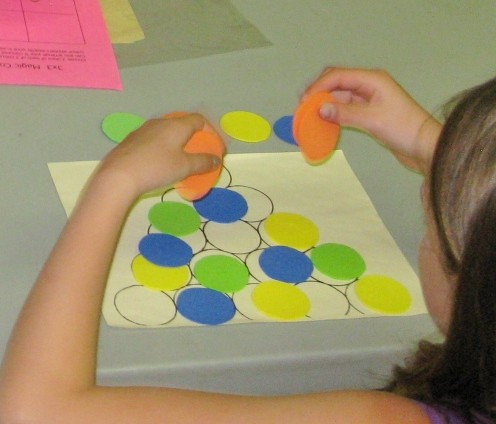 To request a visiting scientist, like Susan, for your classroom, visit our Scientists and Innovators in the Schools page for more information. If you are a scientist or an innovator who loves communicating science and technology with eager young minds, sign up to be an SIS volunteer today!