Many paleontologists have an origin story—a moment that pulled them into the exciting world of prehistoric animals and ancient life. A shriek of horror when the Dilophosaurus devoured an unsuspecting computer programmer in Jurassic Park. An evening spent reading about the adventures of Arthur and Will Denison in Dinotopia. A school field trip to a museum where the hulking skeleton of a Tyrannosaurus rex left them open-mouthed.
For paleontologist Gavin Bradley, it was issue 14 of Dinosaurs! magazine. It had a Coelophysis (Gavin's favourite dinosaur) running on the front cover, trying to catch its own child because at the time, Coelophysis was believed to be a cannibal.
"I remember being like five or six years old and thinking, am I allowed to look at this?! It was really grizzly and cool, and you know, you're really blood thirsty when you're a kid," he laughs.
The theory of Coelophysis as a cannibal has since been disproven. In fact, it was one of the first things Gavin learnt in graduate school at the University of Alberta.
Now a lecturer at the university, he teaches introductory paleontology classes and runs the Faculty of Science massive open online courses (MOOCs).
"I like being one of the first instructors that students encounter in their degree," he says. "I like being there for those moments of awe and wonder."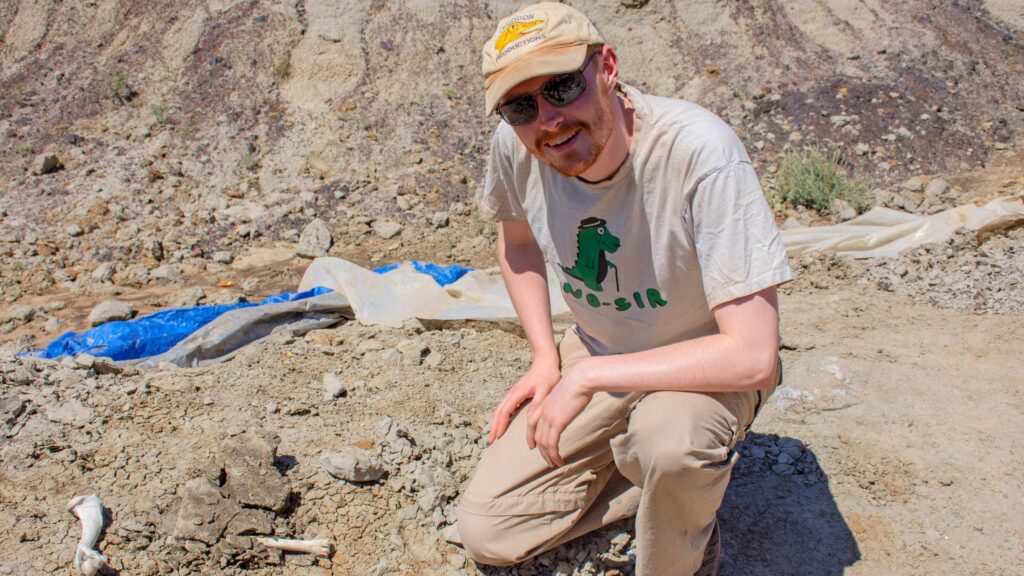 Tell us about your journey towards becoming a professor.
I grew up in Belfast and in Ireland as a whole, there aren't a lot of dinosaur bones. I think we only have two that have ever been found on the whole island. I got dinosaur knowledge wherever I could and when you're a kid thinking about a career as a paleontologist, you're thinking about wandering through deserts, brushing off a tiny bit of sand and automatically finding an entire dinosaur skeleton.