Spring is upon us, and we're happy to announce that there is a new beehive exhibit in the Sara Stern Search Gallery! We've said goodbye to our former beehive exhibit and hello to a revamped, state-of the-art bee hive display, specifically built with the goal of providing a more naturalistic environment for our Science World honey bees.
Honey bees found in the wild have a natural preference for nesting in hollow cavities, such as a hollowed-out tree, which our new exhibit now closely resembles. Studies have shown that bees like to arrange their combs in stacks, which gives them that classic, multiple-comb look. With the new display, we have allowed our bees to reprise their roles as natural cavity dwellers, where our Apoidea friends can "bee" happy.
In keeping with the Search Gallery's vision of showcasing nature and all that it encompasses, this new exhibit has been sort of a dream come true for the staff here. The beautiful tree design and the architectural ingenuity involved in its creation are nothing short of spectacular.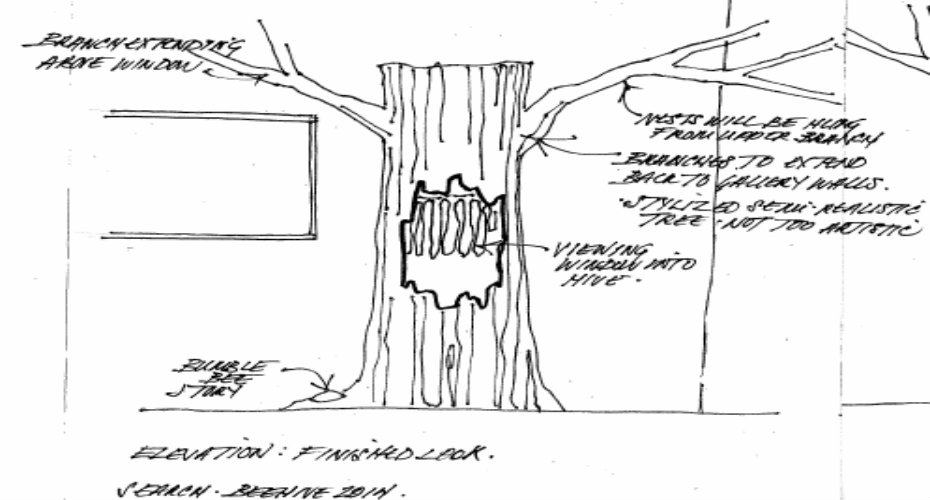 The display shows the colony at a cross-sectional view, allowing us to see across the frames of comb all at once. Becuase this is a more natural setting, we are better able to observe the brilliance and intricacy of a whole eusocial colony behaving as a hive super-organism. We couldn't be more proud to help pioneer this new type of beehive display. By illuminating our bees in a more faithful representation of their natural setting, we hope visitors and staff alike can gain a fuller understanding of these magnificent, but often underappreciated, creatures. Because, after all, pollinators like the honeybee are responsible for one out of every three bites of food we put in our mouths. Can you imagine how dull our diets would be if we didn't have bees?
So maybe the next time you are out in our Ken Spencer Science Park, you might see some of our honeybees buzzing through and visiting different plants and flowers. Make sure you say hi, and be sure to visit the Search gallery where they live! Spot the queen and see them dance!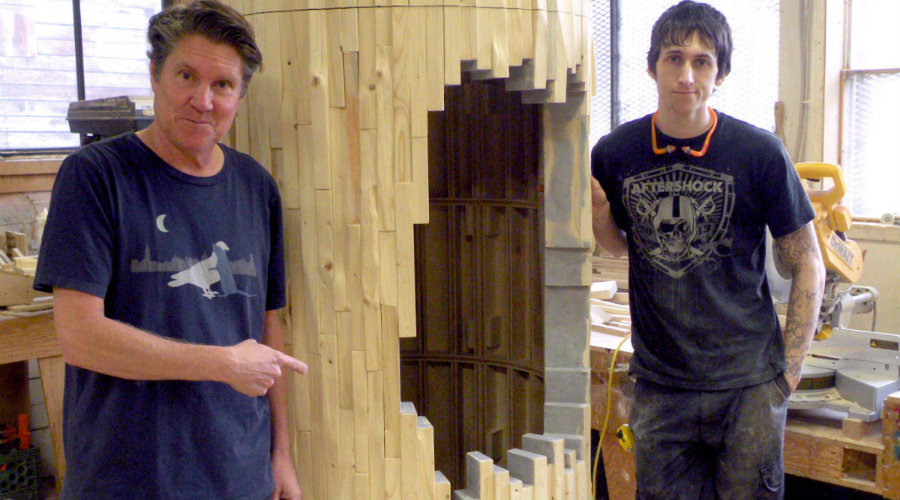 Take a picture every time you come to see the hive grow! Share it with us on Facebook, Instagram or Twitter using the hashtag #swBees. Better yet, come talk to one of our staff about this living, breathing part of Science World that's buzzing with activity. We are back in "Beesness"!
Shout-outs to our friends at Hives for Humanity, John Gibeau from the Honeybee Centre and our exhibit and workshop staff for making this new exhibit possible.