Ada Lovelace is considered the world's first computer programmer. Daughter of the poet Lord Byron and Lady Byron, Ada was born in 1815. Unusual for this time period, her mother insisted that Ada be privately tutored in mathematics and science. When she was 17, Ada met the mathematician and inventor Charles Babbage, designer of the difference engine. When Ada later translated an article on Babbage's invention from French to English, she included her thoughts and ideas, expanding the article to three times its original version.
The second Tuesday of October is officially celebrated as Ada Lovelace Day in honour of Ada's accomplishments, and those of women in science, technology, engineering and math (STEM) fields. Events are held around the world with the goal of raising the profile of women in STEM and creating new role models to inspire women working in the field already and to interest girls to pursue STEM careers.
Like Ada, Nicola Grice is another scientist who originally hails from England. One of Science World's talented science facilitators, Nicola was fearless in pursuing her passion for science. Being introduced to nature and the outdoors by her grandma was her first introduction to science. Growing up 25 miles northeast of Manchester, she developed a bond with nature in a rugged area that she describes as Emily Brontë's Wuthering Heights. Running free and exploring, building toboggans, treehouses and bonfires, would be considered by some modern parents "free range" parenting, but Nicola grew up in a time when being free to explore her natural world was the norm.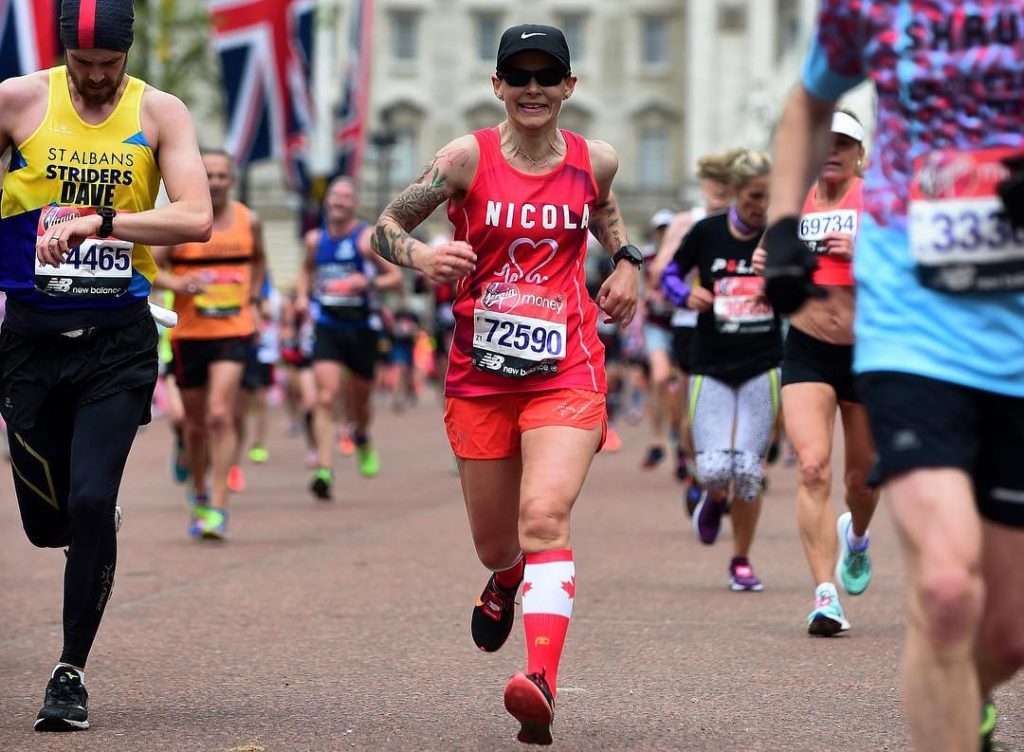 She credits her early interest in chemistry to a school trip to the University of Liverpool when she was nine. Chemists from the university did "amazing stuff with liquid nitrogen, liquid oxygen, hydrogen and helium, similar to what we do here" [at Science World]. Nicola's first career aspiration was to be a medical doctor. This led her to study biology, chemistry and physics in high school. She was inspired by one of her physics teachers, but he was followed by another who made her feel that being female was a disadvantage. She was made to feel as if she and the other girls in the class were "dunces."
Nevertheless, Nicola went on to attend the University of Manchester where she studied chemistry. She eventually found her way to UBC where she completed her PhD in medicinal chemistry. Driven by her love of medicine and a desire to help people, she also became a registered massage therapist (RMT). Today Nicola works as an RMT and a science facilitator at Science World.
Reflecting on her lifelong love of science, Nicola sees the threads of science running through everything she's done, from tinkering outdoors and learning about the natural world as a kid, to her studies in chemistry and her PhD research in photodynamic therapy. To the shows and science demonstrations she puts on at Science World and in communities around BC with Science World's On The Road team. Nicola also credits science for fostering her ability to analyze and methodically plan how to complete marathons and ultramarathons.
In April 2019, Nicola completed the London Marathon, a significant milestone for her. It signified her completion of the six World Major Marathons: Boston, Chicago, New York, London, Berlin and Tokyo. She was awarded a six-star medal, and as of September 16 was one of 243 Canadians who have achieved this running feat.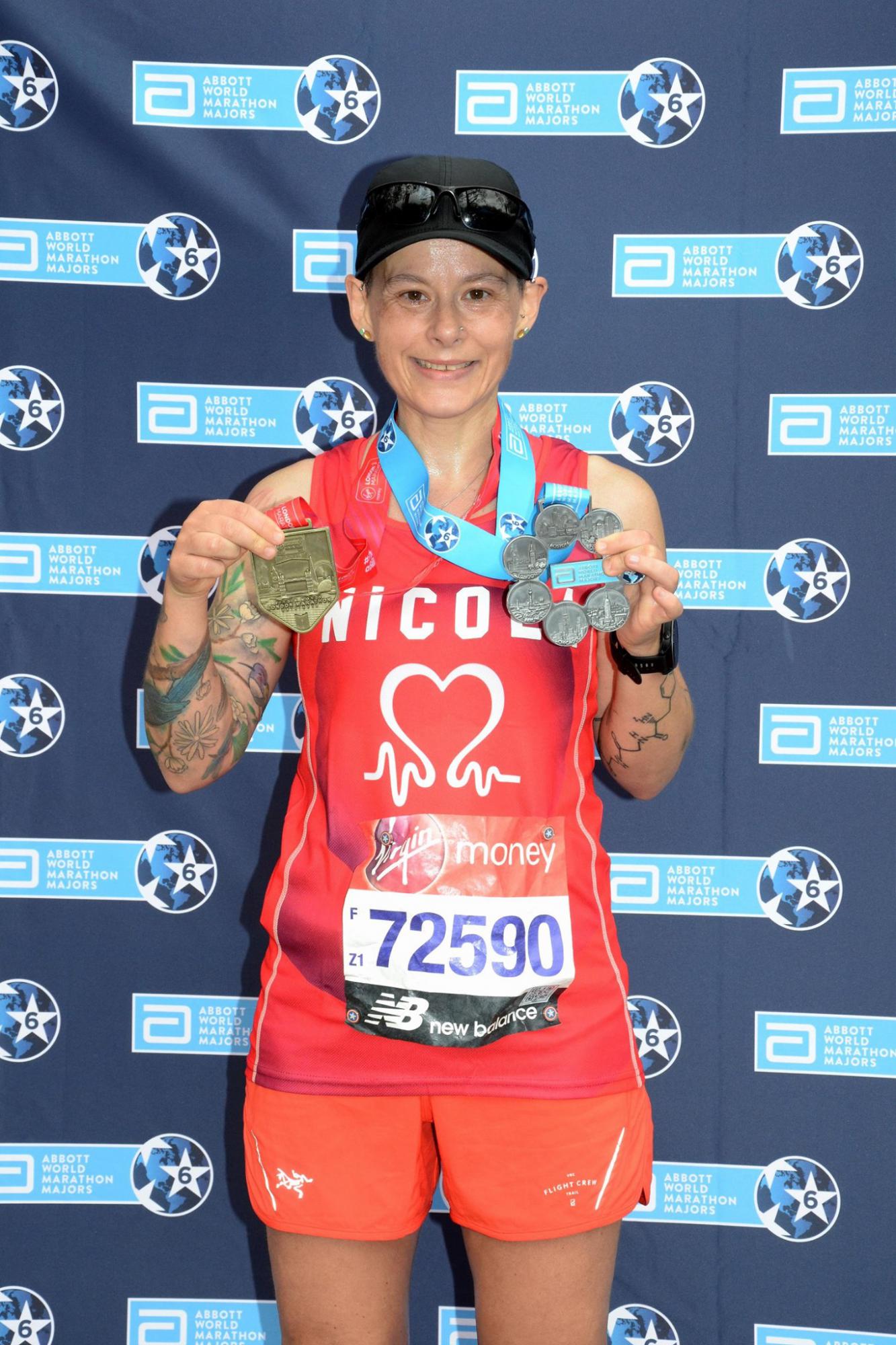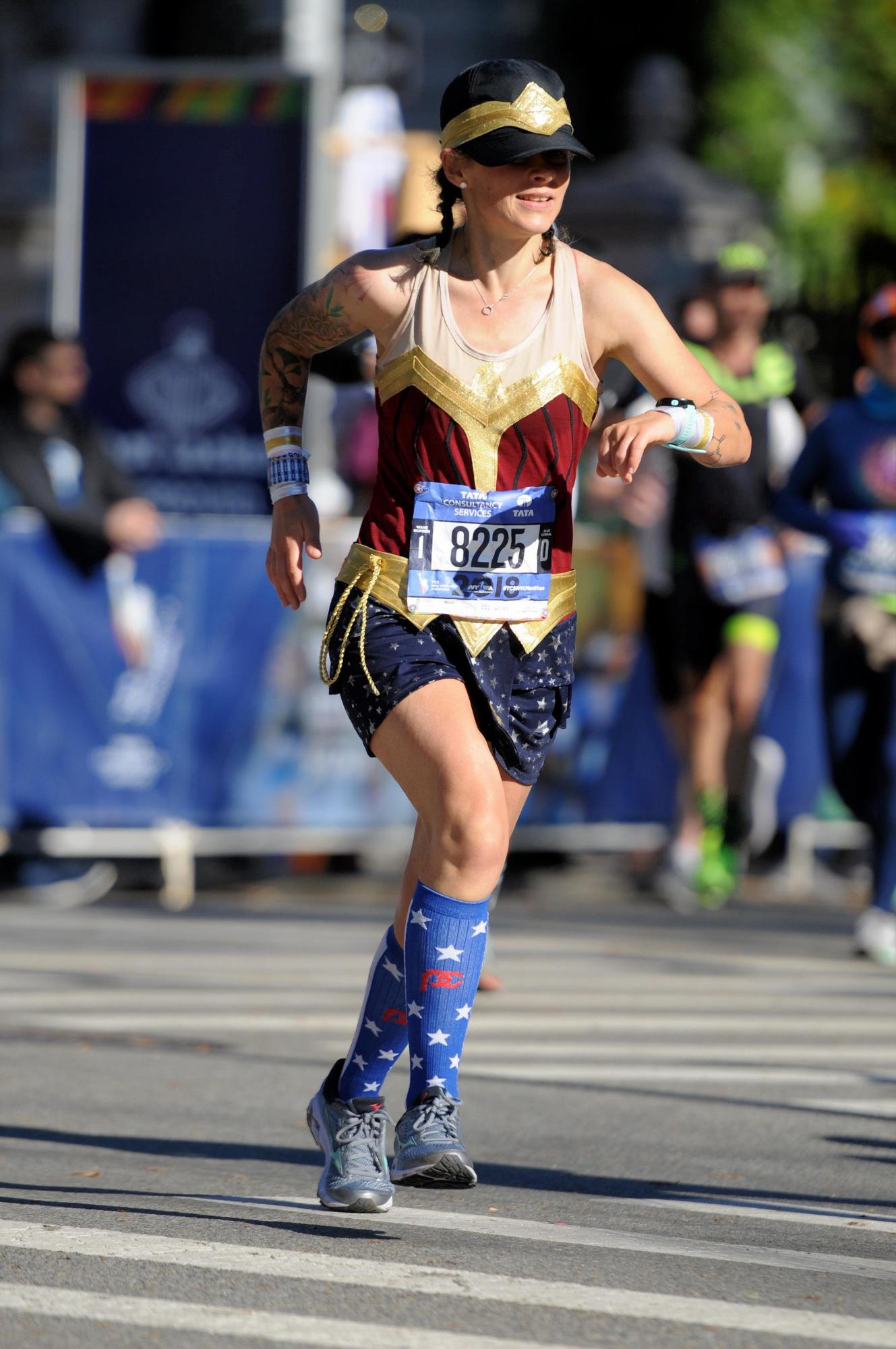 Often crossing the finish line in a Wonder Woman costume, in 2020 Nicola is hoping to complete a 100-mile race that must be completed in 30 hours. She's doing a marathon in Antarctica in March, and is planning to run a couple of ultramarathons as well. Scientific planning comes in handy when calculating the fuel her body needs, and how to run faster or longer.
Nicola says she wished she'd known years ago that "having hobbies helps you to become stronger in so many other areas of your life, and especially academia." Along with running and track and field, she busted another scientific stereotype by playing marimba in a marching band. In fact, Nicola holds the title of UK Champion Marimba Player of 1991!
Nicola believes there's a shift happening in the public perception of scientists and that the stereotypes are starting to crumble. "I think there's been a shift, but most scientists are cooped up in labs 17 hours a day and don't get to converse with people. Places like Science World are vitally important because they're bringing science to the community and they're making science accessible to everyone," she says.
To make science accessible, Nicola believes in "keeping it simple but making it significant." On Ada Lovelace Day, here's to Nicola and all women who work in STEM fields. Keep breaking down those stereotypes so more girls will feel comfortable following in your footsteps.
---
Calling all girls ages 11–13!
If you love all things science, technology, engineering, art and design, and math (STEAM), then our Girls & STEAM event at TELUS World of Science is for you.