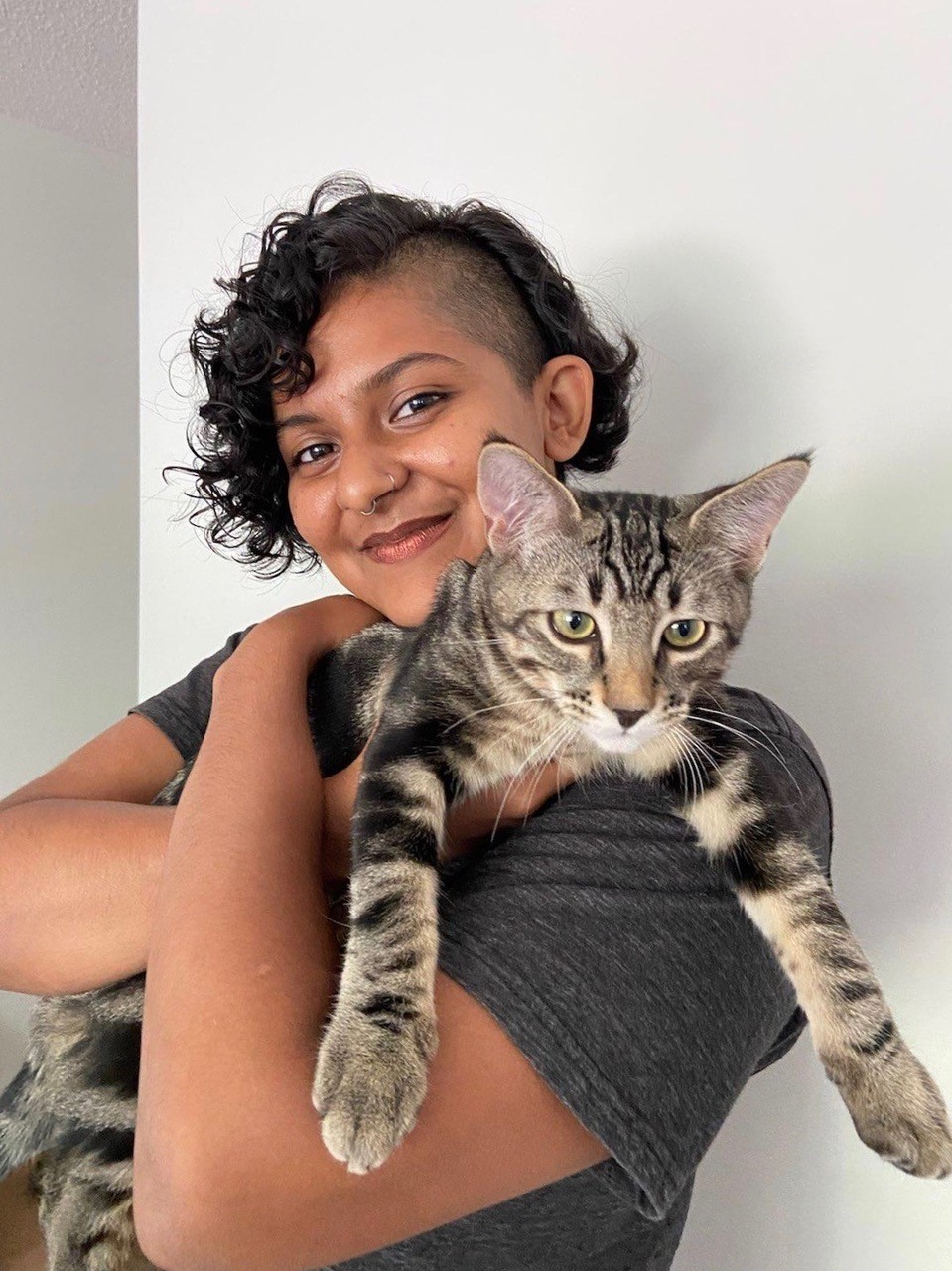 Rewriting Speech Technology
with Computational Linguist Vasundhara Gautam
Rewriting Speech Technology
What happens when we harness the powers of both AI and linguistics?
Computational linguist Vasundhara Gautam
shares that, for some voices, speech-recognition technologies "tend to fall flat on their faces," why we should fix them and how.
Rewriting Speech Technology
Vasundhara is a computer science PhD student at Saarland University in Germany. Before this, xe worked for over 2 years in industry as a Speech Recognition Engineer at Dialpad in Canada. Xe has a BSc in Computing Science and Linguistics from Simon Fraser University, where xe also worked at an experimental phonology lab and a discourse processing lab. Learn more here.
Rewriting Speech Technology
on LGBTQ+ STEM Day.
Celebrate with us!
From computational linguists creating more accessible technology, to public health researchers supporting queer youth through COVID-19, #LGBTQSTEMDAY is an opportunity to highlight scientific and artistic voices making amazing contributions to STEAM (science, technology, engineering, art & design and math).