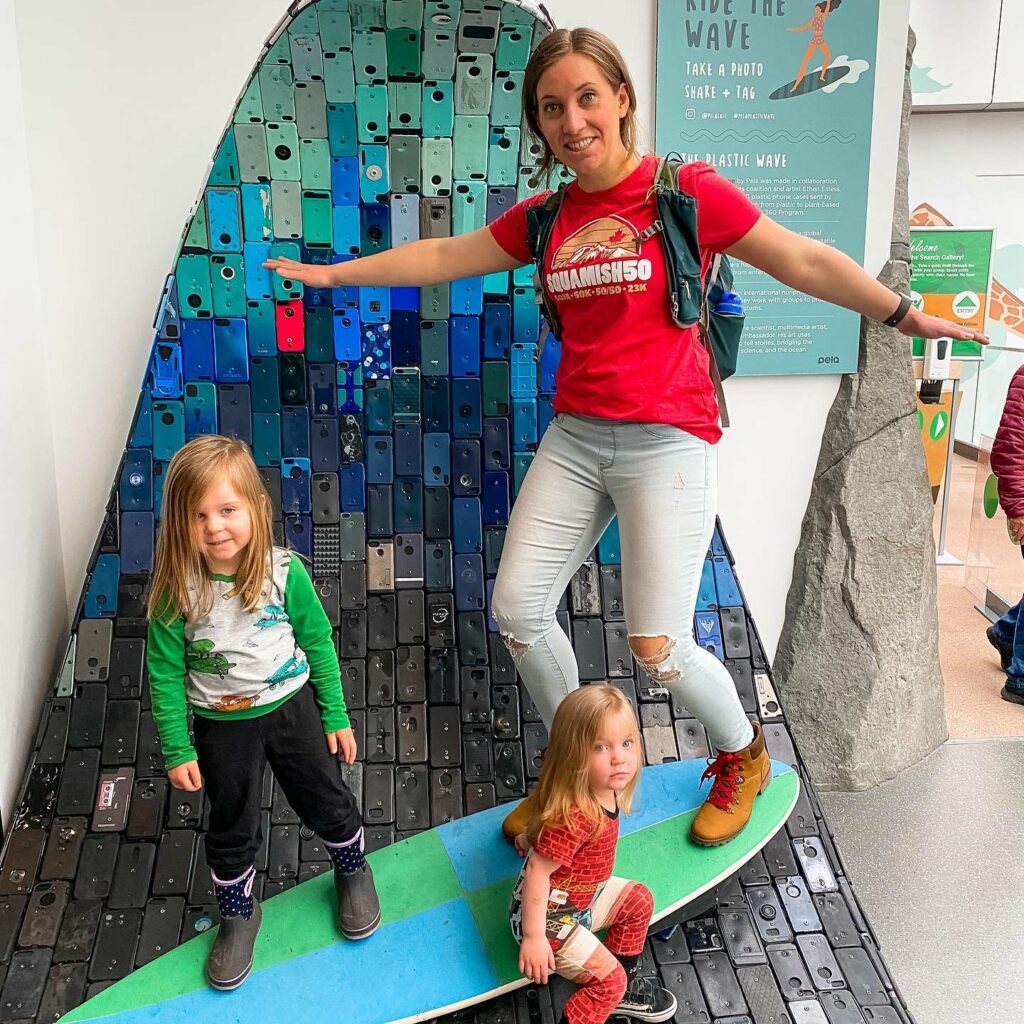 In the time it takes you to read this story—about one minute—the equivalent of 100,000 plastic phone cases will enter the world's oceans. Another minute, another 100,000. And so on.
Like a spectacular ocean wave, the numbers can overwhelm, and so can the impacts: the ocean and planet warm, and we push hundreds of species of marine animals closer to extinction.
Science World has partnered with Pela, a BC company responsible for the world's first compostable phone case. 
Pela wants to create a waste-free future, and their traveling art installation The Plastic Wave helps spread that message.
Artist and marine scientist Ethan Estess designed and built The Plastic Wave from 1,000 intercepted plastic phone cases destined for a landfill or ocean.
Since last year, the wave has traveled from Santa Cruz, California to Kelowna, BC to our geodesic dome in Vancouver, where it will stay for the next few months.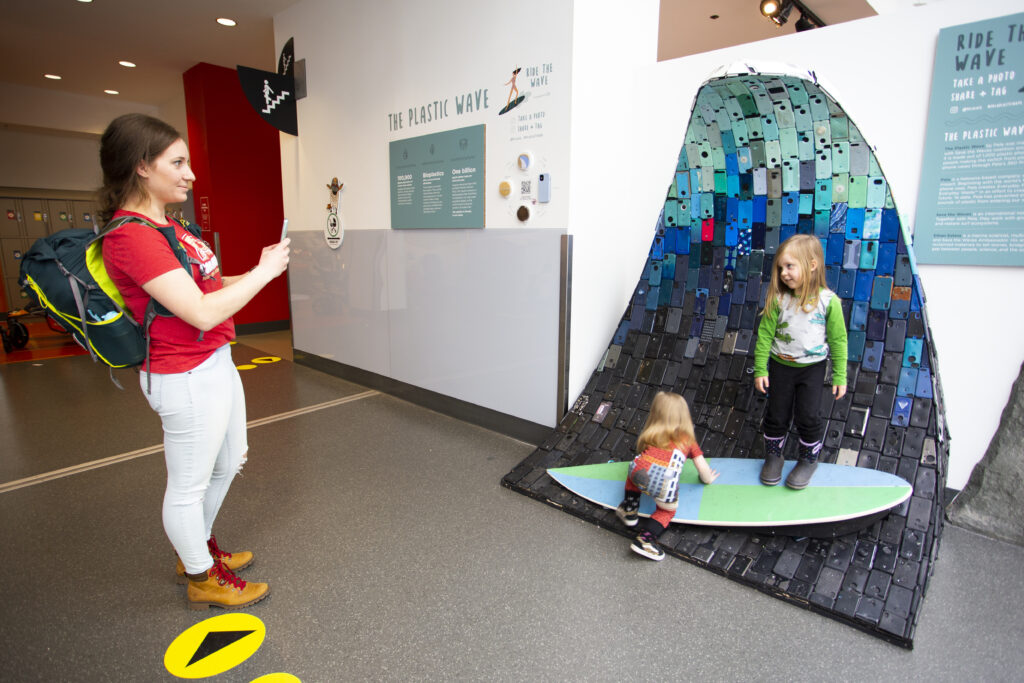 "We wanted it in a space that really encourages engagement," says Sara Peacock, Pela's Senior Manager of Community. "Science World just seemed so fitting, being right on the water, and with field trips full of kids coming through. It's a great opportunity to educate on plastic pollution."
Pela wishes everyone could trade in their old plastic cases and purchase a compostable one, but they also know that the hope of a waste-free future lies in meeting people where they're at right now.
"We have to leave room for being better over being perfect," says Sara. "What's relevant to individuals changes constantly, especially in these last couple years. If you can't care about plastic pollution, that's fine. But, in case you can, here's one small thing you can do."
---
Celebrate World Water Day all year long.
Ride the #pelaplasticwave as you enter Search: Sara Stern Gallery and post a selfie to spread the word!