This past September, Science World staff were introduced to the Hives for Humanity (H4H) team, who've been working with us to manage our Green Roof and Search: Sara Stern Gallery beehives. H4H is a non-profit that works to enhance communities through apiculture. They currently involve residents of the Downtown Eastside in beekeeping at Hastings and Milross Community Gardens. Founded by mother-daughter duo Julia and Sarah Common, the H4H team includes Andrew and Ian, whom you may also see at Science World in their classic white bee suits. Thanks to the great diversity of flowering plants on the Green Roof, our two hives produced over 50lbs of honey! We were able to participate in the process of de-capping the honeycomb, before they were spun in a centrifuge to extract the golden liquid. The honey was then strained and settled twice before being bottled for Science World's staff fundraising campaign.
How do you extract honey from a beehive?
Step 1: Scrape Wax Cap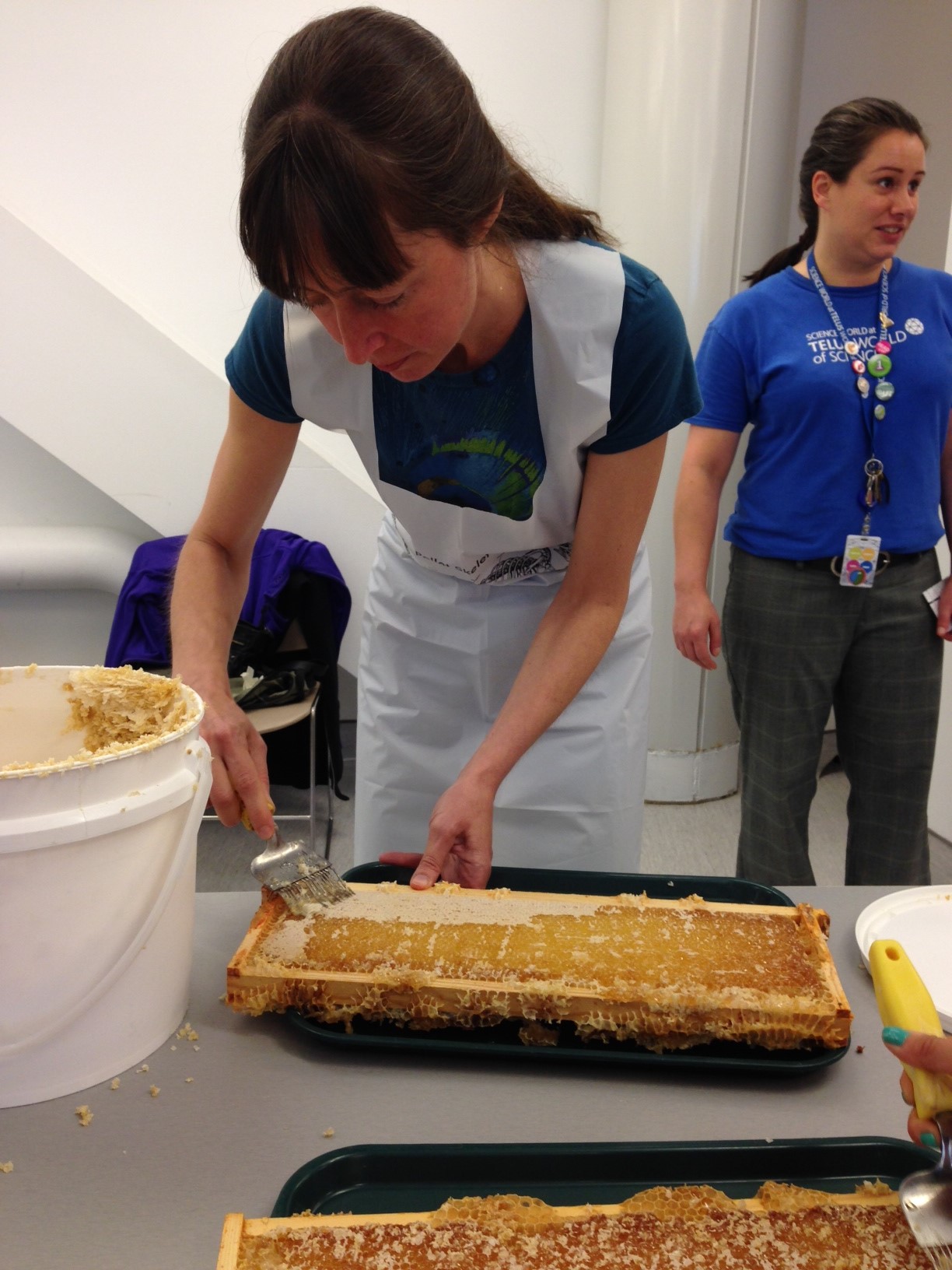 Step 2: Spin Frames
Step 3: Drain and Strain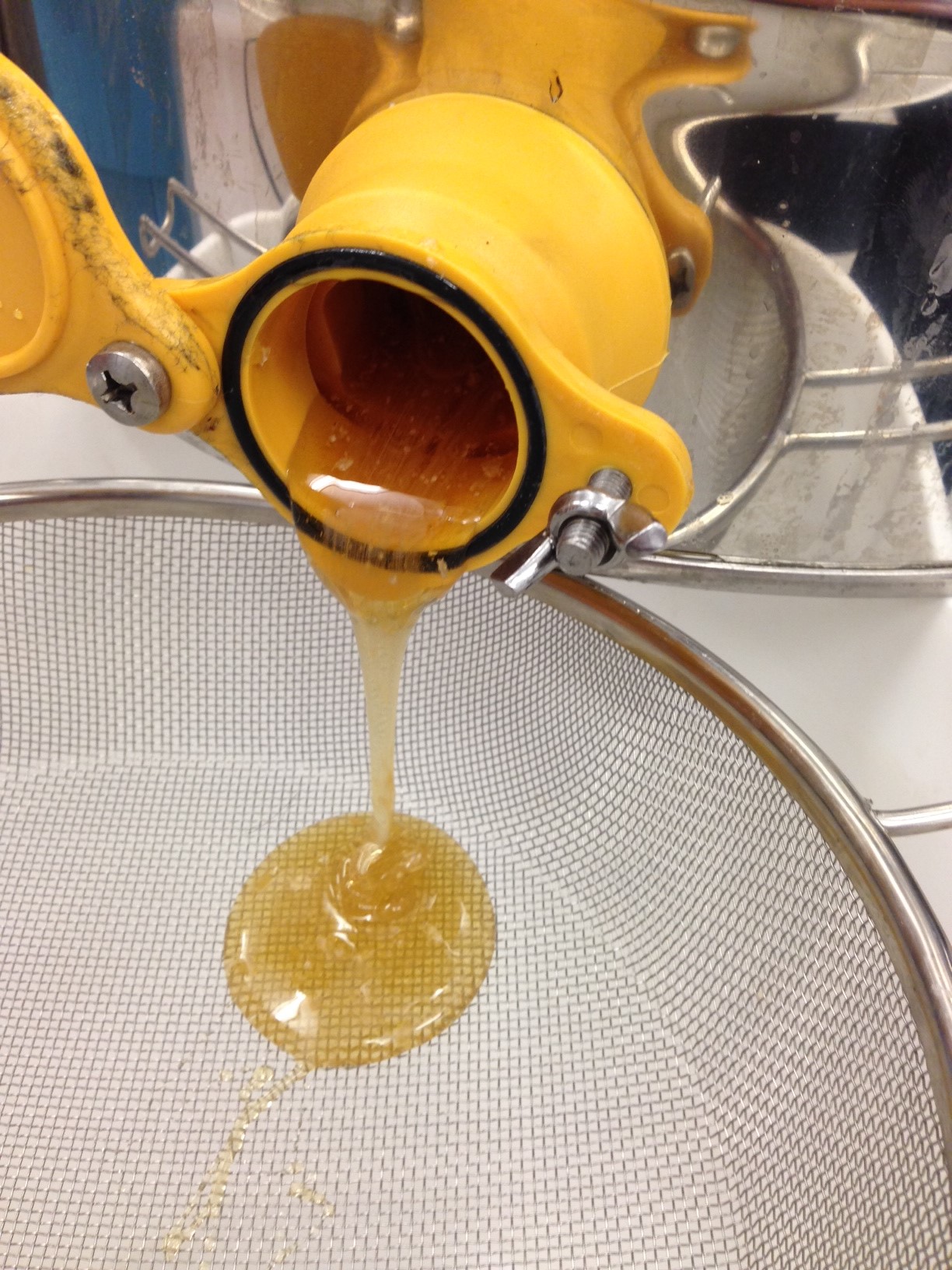 Step 4: Do Some More!
Learn more about honey by watching the show, Deconstructing Dinner, in our Science Theatre. Have a question about bees or honey? Drop by our Search: Sara Stern Gallery and connect with gallery curator, Rhoda, or any of our science facilitators!