Four simple ingredients—water, hops, malted grains, yeast—make up beer. But its character and complexity, says Ryan Parfitt, head brewer and co-owner of Luppolo Brewing Co., are what make it a good brew.
A beer's appearance, aroma, alcohol content and flavour profile can make up the character of the brew, while its ability to be multi-dimensional in flavour is what defines its complexity.
Brewing beer is a practice thousands of years old. The earliest evidence of brewing dates back to ancient China around the year 7000 BCE. Cereal grains, including millet and barley, were used but in the absence of hops to balance the flavours, and a proper filtration process, ancient Chinese beer took on the consistency of porridge. It was thick and sweet, and had to be consumed through straws.
The use of hops as a bittering agent gained notoriety in Germany during the 12th century and became so popular that it spread all over Europe. Under a purity law called Reinheitsgebot, hops was the only bittering agent allowed in German beer.
While the four main ingredients have not changed, brewers have introduced new techniques over the years that create more complex flavours to choose from: sour and tart, crisp and clean, fruity and spicy, dark and smoky.
"The most kind of flavour contributions come from the hops, the types of malt you use and the yeast. Different combinations of those can create many different types of beer," Ryan adds.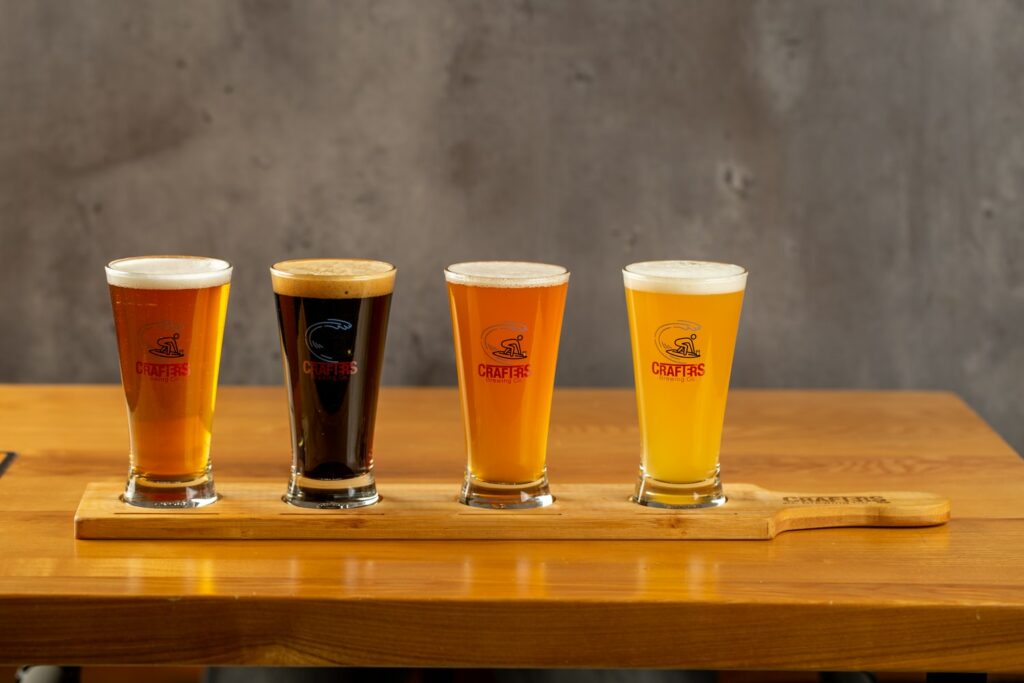 Malt