Thank you for supporting Science World this year! Together, we rode the waves of 2021 and are filled with wonder at all you helped us accomplish. As members of our community, you carry us into 2022 with excitement, optimism, and a profound joy in science. We hope you celebrate these memories, and your impact on our community, as much as we do.
5. Major Exhibitionists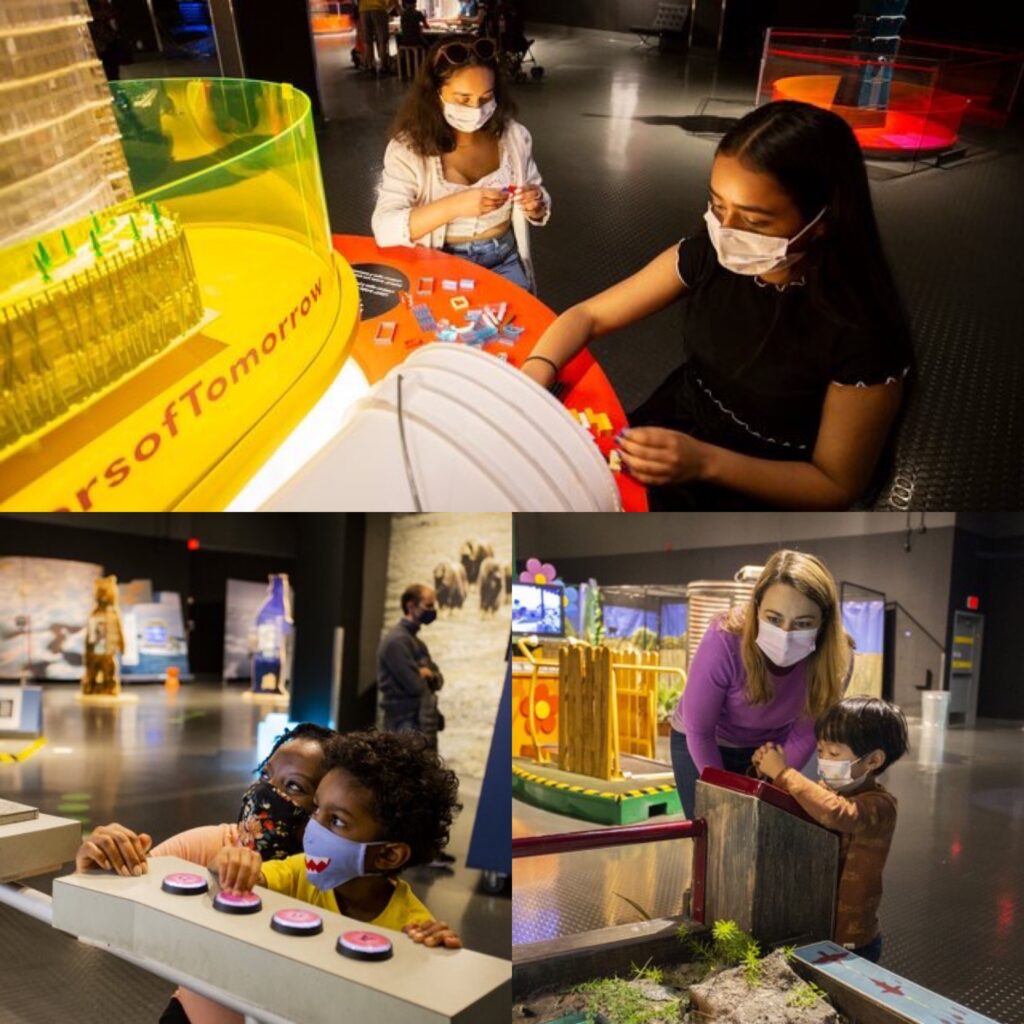 This year, you ascended the tallest buildings in the world, immersed yourselves in the world's northernmost biosphere, and then ended up in your own backyards. Hundreds of thousands of you explored, played and learned in 2021's three Feature Exhibitions, and we absolutely loved hosting you.
"We had an amazing time today at Science World! All safety protocols made our experience fun and welcoming. Kids loved making a piece for the mural and LEGO towers!"

Visitor to Towers of Tomorrow with LEGO® Bricks, presented by Concert Properties and White Spot Restaurants and supported by TransLink
"I'm so glad Science World is educating people about the Arctic. There isn't enough education being done to understand the value of places that people don't live."

Visitor to Arctic Voices, presented by RBC
"I went today. What an amazing space. So many real plants. It made me rethink the concept of a 'backyard.'"

Visitor to Backyard Adventures, presented by Windsor Plywood Foundation
4. Virtual Vibrancy
Our online pivot due to COVID restrictions inspired a flurry of new programming, intra-provincial connection, and opportunities to reach people who otherwise wouldn't be able to visit Science World. In 2021, we delivered free virtual experiences to tens of thousands of people in all corners of the province, in the form of interactive workshops, live science shows, STEAM mentorship and weekly after-school science sessions.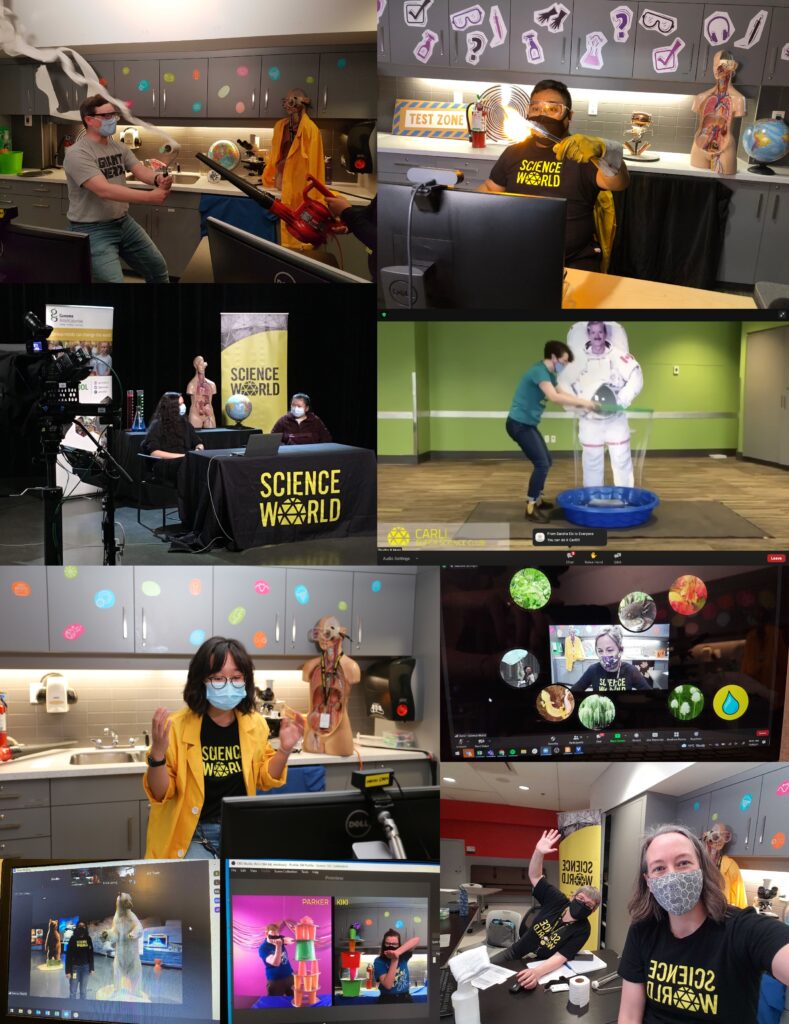 "Thank you so much for being so friendly and approachable. My kid loved to hear his name being called even though he doesn't raise his hand. He is shy but still enjoys this online workshop with kids and facilitators that he's never met before. Thank you very much for your dedication."

Parent of participant in Super Science Club, our weekly after-school program for underserved schools
3. STEAM Dreams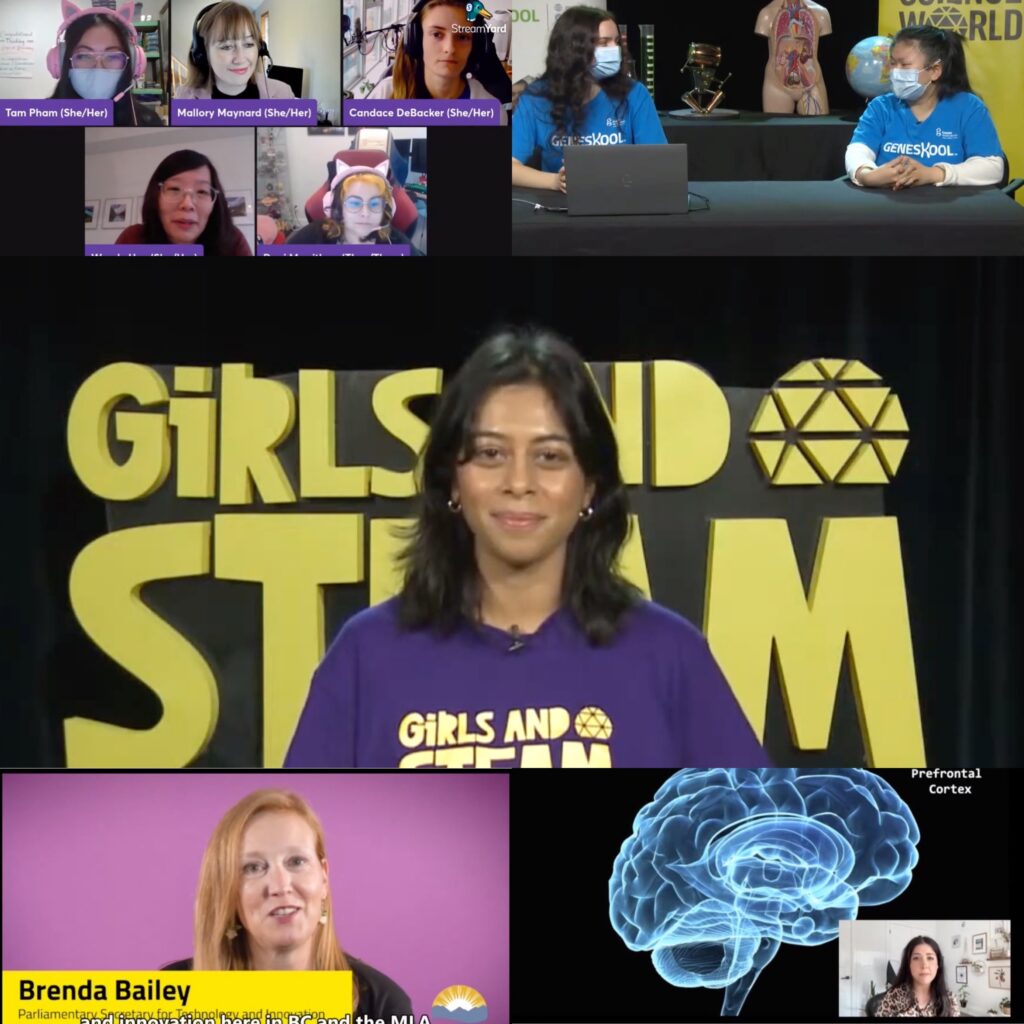 We held our 4th annual Girls and STEAM! Hundreds of girls from across BC joined as we connected them with mentors, professionals and experts in STEAM through keynote speeches, interactive workshops, panel discussions and informative Q&As. Ninety percent of survey respondents reported that the event made them more interested in STEAM careers, which is a huge indicator of the relevance and significance this program holds for our province where STEAM industries are growing rapidly. As BC's Parliamentary Secretary for Technology and Innovation Brenda Bailey told the girls, "With less than 1/3 of people in technology and tech-enabled jobs self-identifying as women, we have a lot of work to do," and Girls and STEAM events are part of that work!
2. The (Live) Shows Must Go On!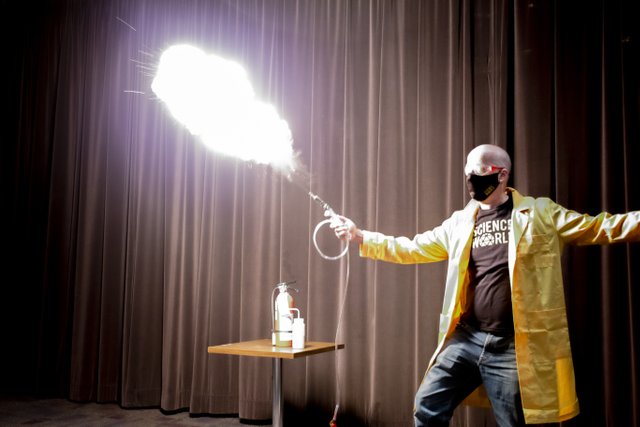 Prior to health protocols on gathering, thousands of wonder-seekers streamed through Science World's galleries and exhibits, their ears tuned for live science show announcements. When COVID restrictions prevented performances, the silence left behind was palpable. Today, we're thrilled to perform these shows throughout the day in our Science Theatre. Absence certainly did make the heart grow fonder!
1. Safety in Numbers
Despite the massive challenges we continue to face in 2021, Science World's community of staff, volunteers, Members, partners and visitors worked diligently and scrupulously to keep each other safe. We did this while engaging in fun, inspiring, and interactive science experiences with hundreds of thousands of people across BC. That, dedicated reader, is a big win at the end of a long and difficult year. We always want to celebrate the creativity and resilience of our community. As our Director of STEAM Learning Dr. Sandy Eix likes to remind us, "We can do hard things," and the reason we can is because we're supported by you. We love you, Science World supporters!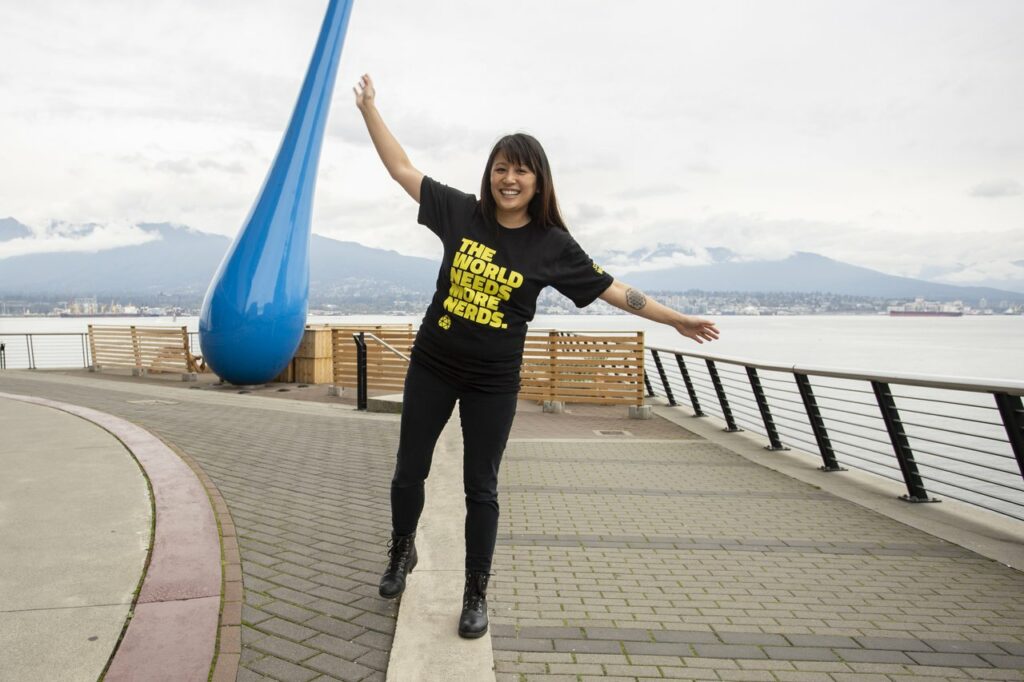 Fund the future.
Donate today so we can be here for the nerds of tomorrow.