Science World talked to youth and other intergenerational voices on the ground to get a snapshot of what issues were top of mind and to foster a culture of listening to those who are making climate change a priority in their lives.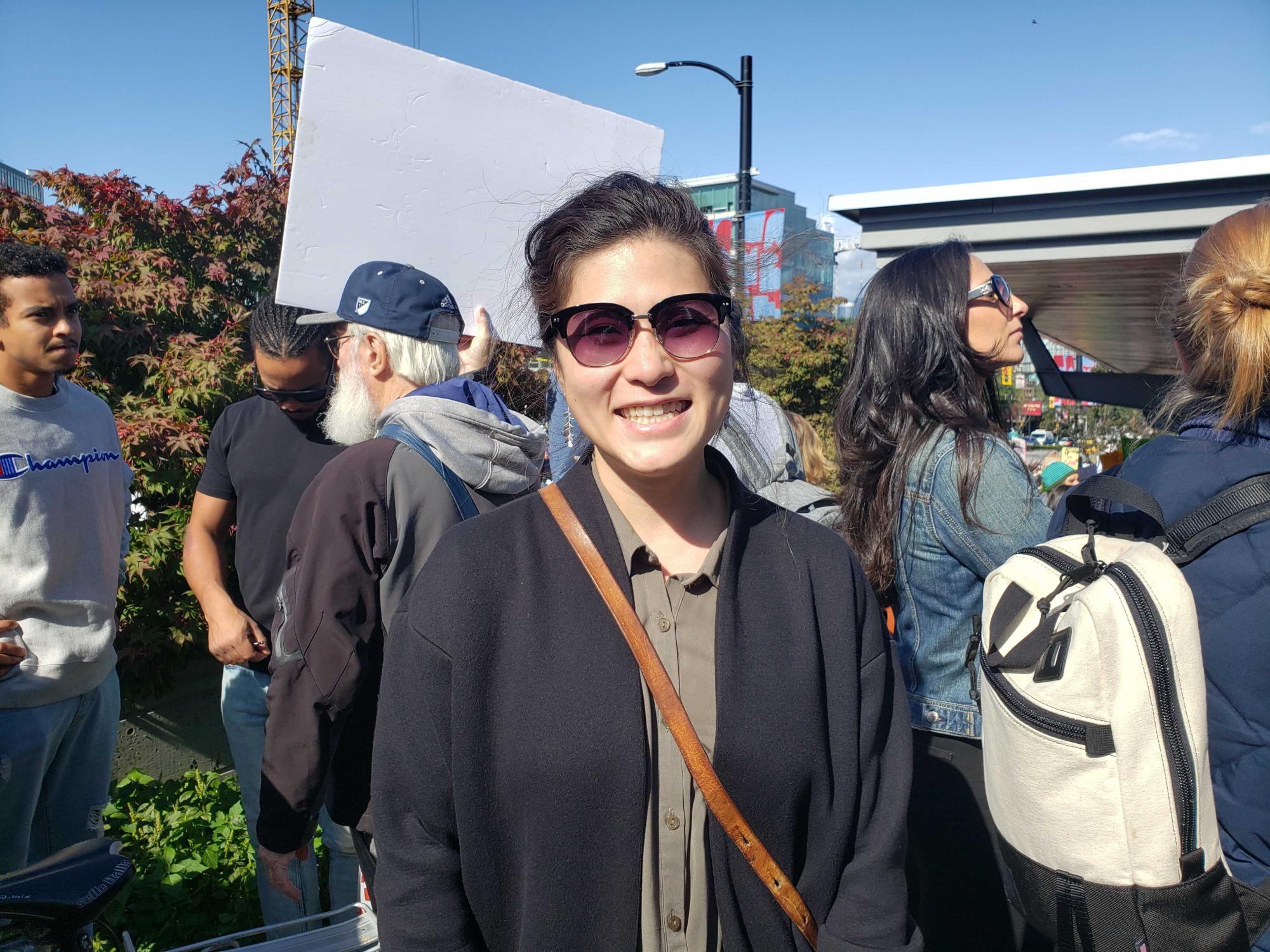 Chihiro, 35
I'm here for the bees, the trees and the beings without a voice. I think it's very important to understand how everything in the environment is connected.
My second biggest passion, outside of science, is food. Having a sustainable and accessible food systems is such a huge part of why I'm here. I come from a long lineage of farmers back in Asia and small scale farmers are the ones who are most impacted when the climate changes. Some of them can't adapt and the science says we need to change what we're doing to the environment.
I'm hoping that this is the impetus that makes people feel motivated to make conscious decisions in their change. I still believe in the power that we have to make change in an individual level and if that change inspires two more people, then that change can become collosal.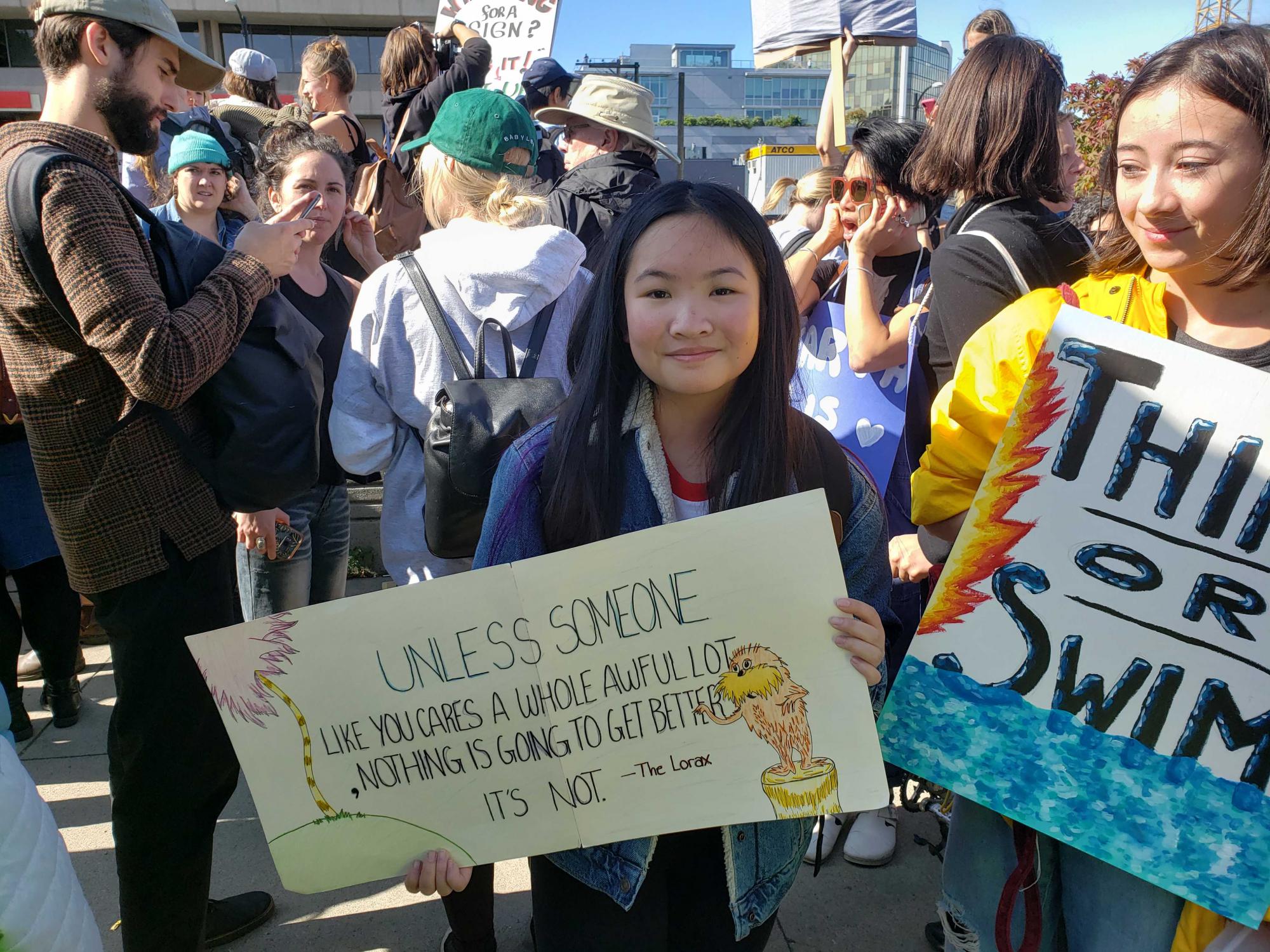 Kayla, 16
I'm here because this is my future.
I want to live a happy life and that's a world where the ice caps are not melting. What Greta Thunberg said really resonated with me and I had to be here today.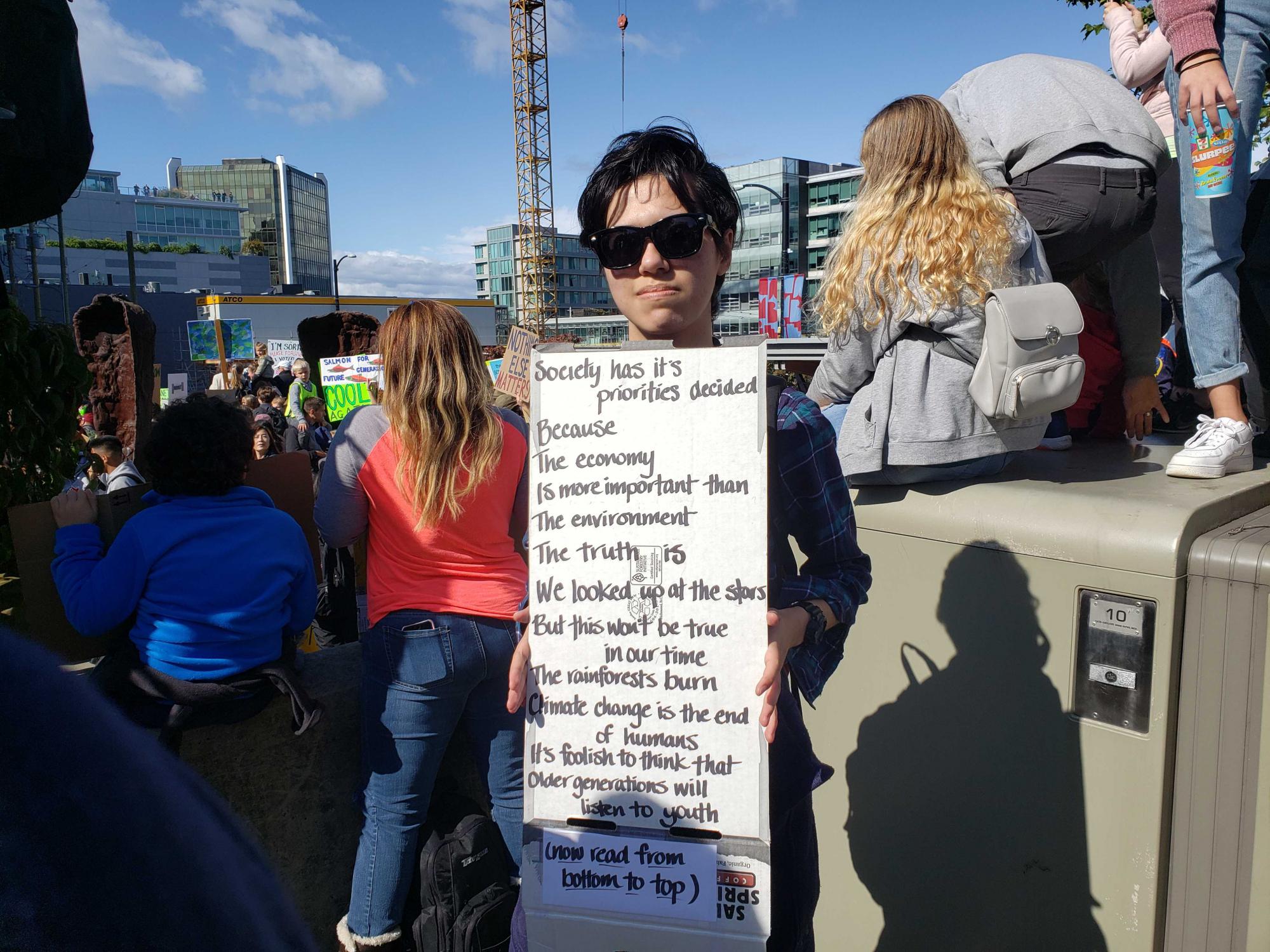 Megan, 17
The climate is something I've been passionate about for a long time. I used to work on the shipping and receiving end of retail and saw the amount of waste that was generated with packing peanuts and bubble wrap. I felt that it was completely unneccessary. So plastic is definitely top of mind for me and I'm really glad we've banned plastic straws [in Canada] but there are other issues like pollution and rising temperatures.
I'm looking to a future where we use less plastic and we're conscious about conserving energy.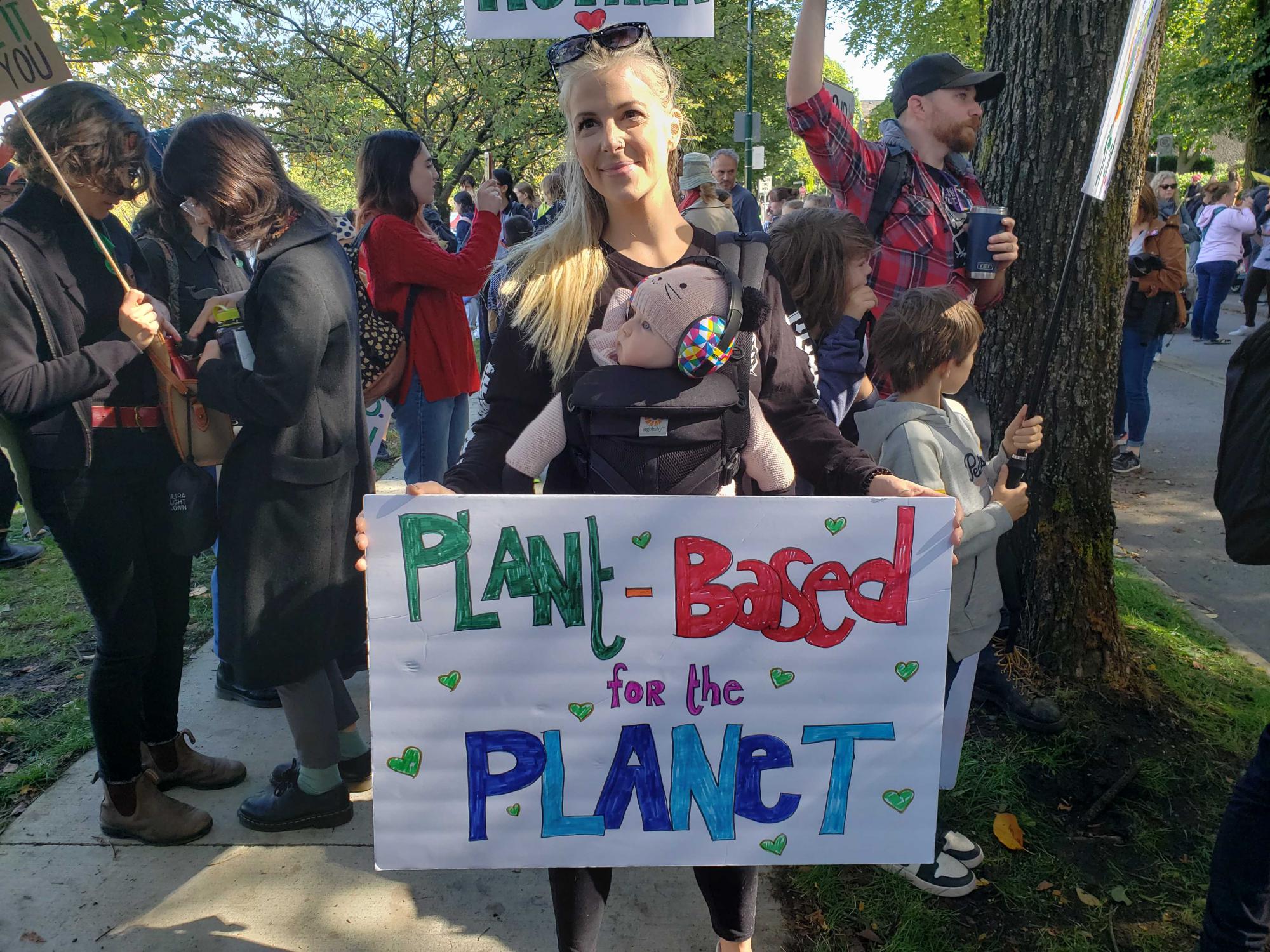 Heather, 34
It's important for me to be here because I want a clean and healthy planet for everybody. I'm extra motivated because I have a child now but I've been plant-based for 17 years.
Animal agriculture is one of the biggest contributors greenhouse gases and we can all make a big difference by changing out diets. I imageine a world with less plastic, less consumption and a better care for where we live.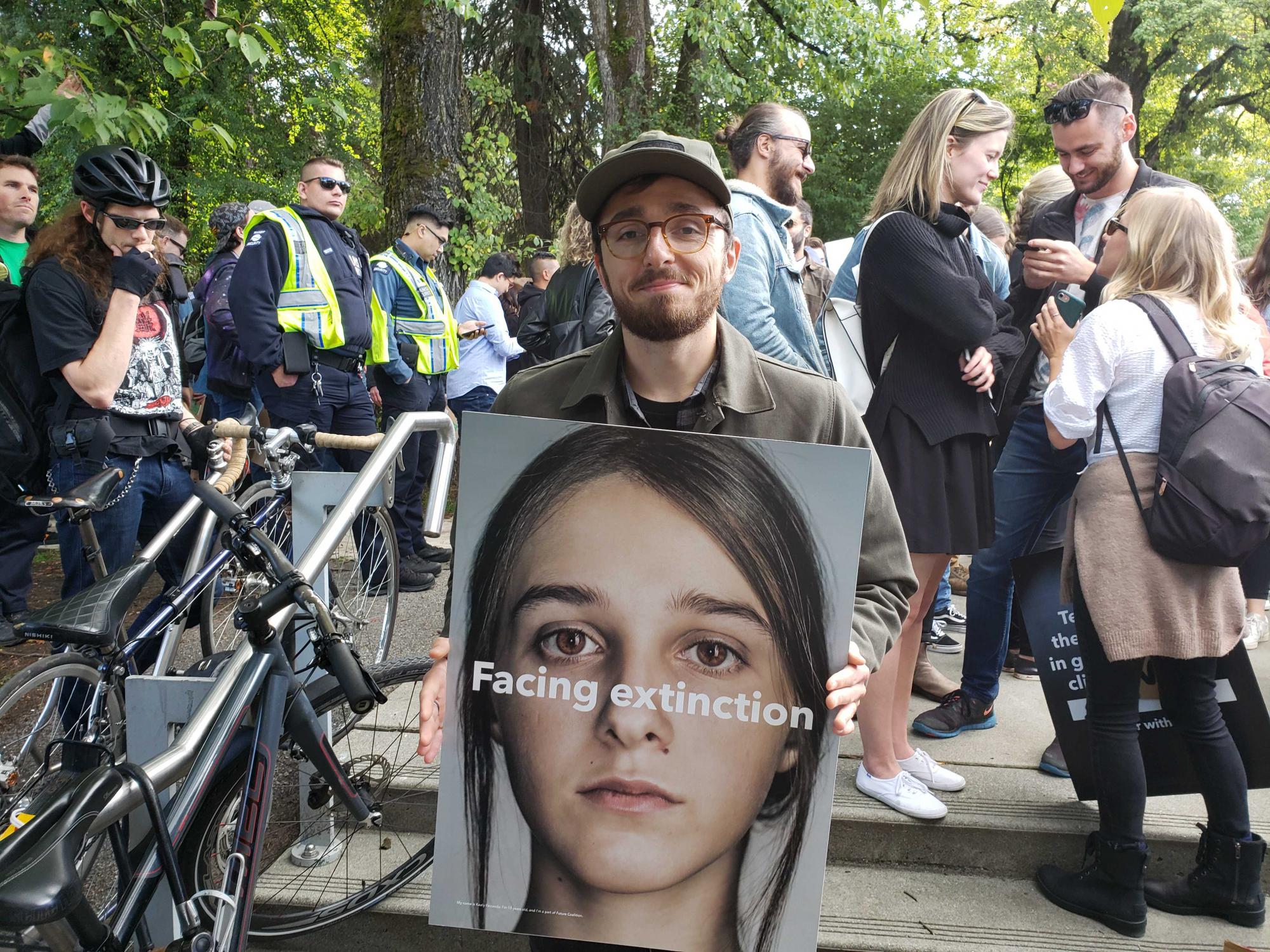 Ben, 30
It can be overwhelming to think about what I can do as an individual but showing up to the Climate Strike was something I felt was a great first step. On a daily basis, I'm being mindful of how much I travel, my food consumption and the clothing I buy. Making sure I'm spending money in a way that benefits this planet is important to me.
I'd like to see more systemic changes into more renewable energy and businesses with values in the right place.
The climate crisis is the single greatest issue of our time, and it requires urgent action. Science World is in full support of the youth-led Global Climate Strike.