At six years old Phyllis (Jack) Webstad left her grandmother's home in Stswecem'c Xgat'tem First Nation to attend her first day of boarding school. Like many other children her age, she was ecstatic. Vivid in her memory is the orange shirt she had picked out with her grandmother for that day.
"Bright and exciting," she says. "Just like I felt to be going to school."
But when Phyllis arrived she was stripped of her clothing and barred from seeing her family. Phyllis is one of 150,000 Indigenous and Métis children who went to residential school. This mandatory, live-in education system was initiated by the Canadian government to separate Indigenous children from their parents and families in an attempt to disconnect them from their language, culture and spirituality. "Our feelings didn't matter, we didn't matter," says Phyllis, of the conditions at residential schools.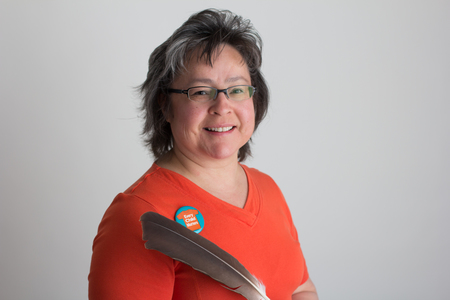 Orange Shirt Day falls on September 30 in honour of Phyllis and many other Indigenous children, who survived residential schools. For Phyllis, reclaiming the orange shirt is an opportunity to say that "every child matters" and to bring awareness to the inter-generational effects of residential school.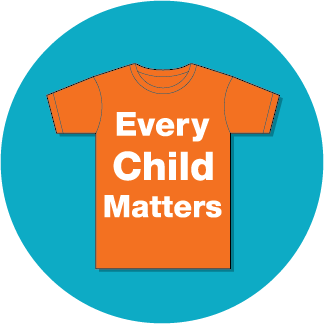 ---
Please join us in wearing orange in support of reconciliation with Indigenous Peoples.