Unexpectedly, a few of the fruit trees in our Ken Spencer Science Park have been bearing fruit! It's surprising considering how young they are.
We're currently growing Valentine Cherry trees and Honeycrisp Apple trees in the park, and based on the typical age trees need to be before you can expect them to bear fruit we've got a few trees with fruit that are growing 1–2 years early.
Of course, for the most part, these fruits probably won't ripen. Most have already fallen off the trees before maturing. It'll be another few years before our trees produce fruit the way one would expect of a fruit tree. All in good time!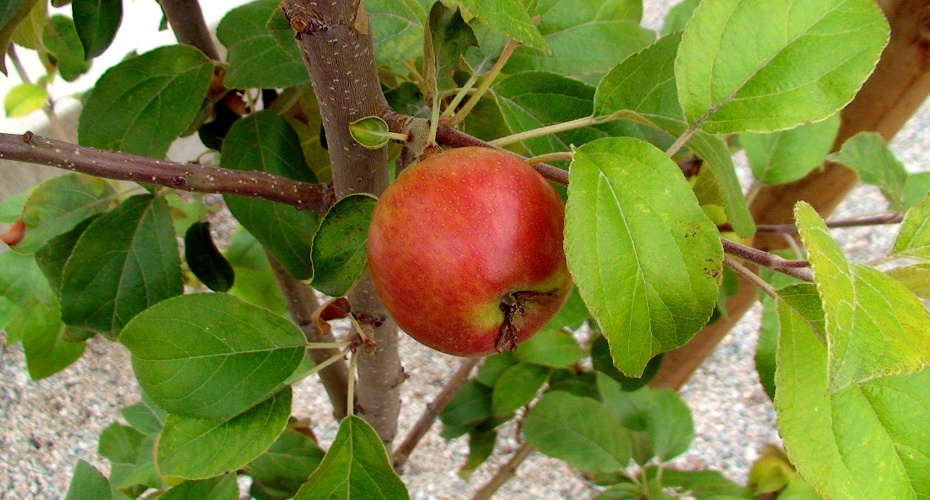 If you have your own fruit tree at home, you might want to check out the Vancouver Fruit Tree Project Society. You can sign up with them and have Fruit Tree Project volunteers come and harvest your fruit, which they will then donate to community partners like the DTES Women's Centre and Mount Pleasant Neighbourhood House, among others. Our plan is to get the Fruit Tree Project coming regularly once we start producing more fruit!