It's been over five years since I had the pleasure of being a Barbara Brink Intern at Science World. I remember being so excited to have a real job with a full-time work week. That internship helped me to mature as I worked with inspiring people from a variety of backgrounds. I engaged with students across the Lower Mainland and had my first taste of leadership by heading a youth group. I was encouraged to work on my own projects and to think critically. At the end of the summer, I presented my work, not only to Barbara Brink, but to the CEO and some members from the Board of Directors. I enjoyed my time at Science World and have retained a connection to the organization by acting as a judge for their BC Green Games competition, for the last five years.
I left Science World to begin my studies in biochemistry at the University of Guelph. Guelph is a beautiful and quirky city that is overrun by university students. My four years at Guelph were challenging since I chose courses that were not for the faint of heart: organic and analytical chemistry; molecular biology and genetics; and biochemistry, to name a few of the scarier ones. In hindsight, I wonder how I ever got through. I changed my major four times, finally settling on a biology degree. One might say I was indecisive or that I planned too much. I've since learned that a person can only plan so much. A lot of life has caught me by surprise and more than anything it has taken awhile to figure out what I want from life—an ongoing debate!
My years in Guelph were not all about school, though. I volunteered in a developmental biology lab where I cared for sea urchin larvae, I got involved with the Canadian Blood Services and I worked wild hours at Domino's Pizza—sometimes starting at 5pm and finishing at 4am the next morning. I also trained for my first half-marathon race and spent time with the people who I still consider to be my closest friends.

After completing my undergraduate degree, I had the opportunity to carry out research in a biochemistry lab at the University of British Columbia, with a stipend provided by the Canadian Blood Services. I had a fantastic time in the lab and I enjoyed the academic environment greatly, but I knew that a future in research was not for me. At the end of internship, I was at a loss. I had failed to get into veterinary school, which had been an on-and-off ambition of mine. Luckily the idea of nursing had been hovering in my thoughts for a while, so I applied to accelerated RN programs. In my year out of school, I took up snowboarding and snowshoeing and spent my summer hiking, running and camping, all while working at cafe and tutoring elementary and high school students in the evenings.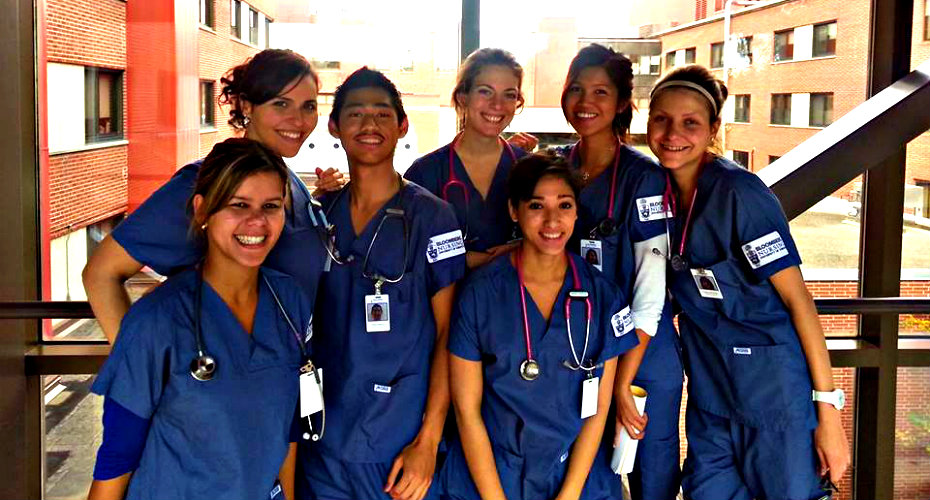 To my complete astonishment, the University of Toronto accepted me into their Second Entry RN program! This first semester has been the most challenging, exciting and interesting experience that I have ever undertaken—without a doubt, I have found my passion and cannot imagine being in veterinary school now. I can't say exactly where this degree will take me, but I have absolutely no doubt that the opportunities that exist in nursing will provide me with some amazing experiences. I hope one day to complete a master's/nurse practitioner degree and I would love to eventually teach nursing in universities. However, if my inability to stick with a major during my first degree was prophetic at all, then I can only assume that I will continue to change my mind as new opportunities present themselves!

Do you know a High School student that might be the perfect fit as our Barbara Brink intern?