October 5 is World Teachers Day!
Here at Science World, we have a passion for education and a lot of it is because of the great teachers that have influenced us throughout the years. So, as a tribute to all amazing teachers, past and present, we thought we'd pick the brains of #TeamScienceWorld and chat with them about their favourite teacher.
Growing up, who was your favourite teacher?
Heather Wojcik, Grant and Research Development Officer
Mr. Puskas (Gr 5): He always talked to us like we were grown-ups. Also, he had some of the best bonus questions after math tests—we always knew they would have something to do with Van Halen or Eric Clapton. At the end of the year, all the students in the class pooled our funds together to buy him a black guitar which we signed in gold permanent pen. I wonder if he still has it?
Elizabeth Hand, Digital Engagement Specialist
Mrs. Shwalk (Gr 9 & 10): She was like a mathematics stand-up comedian and was responsible for the very first time that I passed a math class with a B+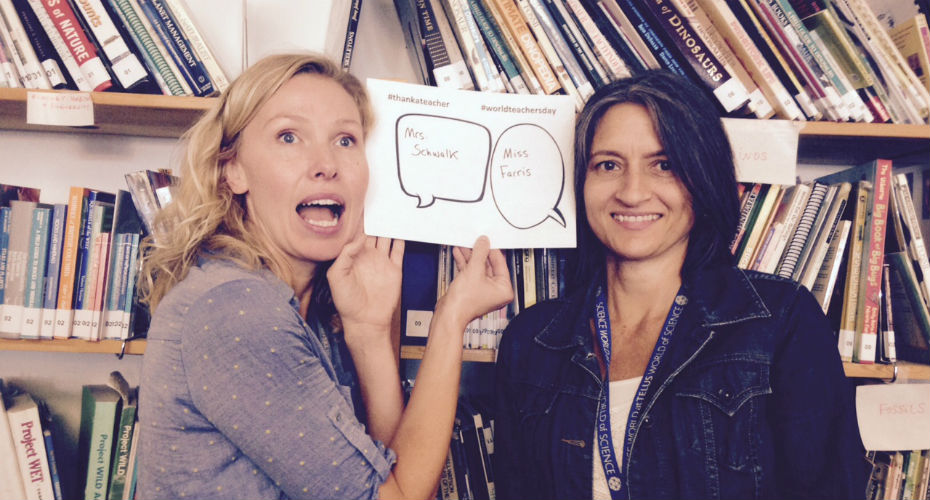 Carolina Becerra, Graphics Manager
Miss Christy (Preschool): She didn't treat us just like any little kids, but like smart kids. She didn't put up with silliness and really pushed us to be our best. By the end of preschool, I knew how to read. To this day, every time I go back home to Mexico, I still make sure to get together with her.
Jennifer Ingham, VP Development
Mrs. Lefler (Gr 8): She instilled confidence in me, helped me dream big and believed in my skills when I doubted them. Today she still inspires others, writing as a historian and capturing wonderful stories of the small town where I grew up.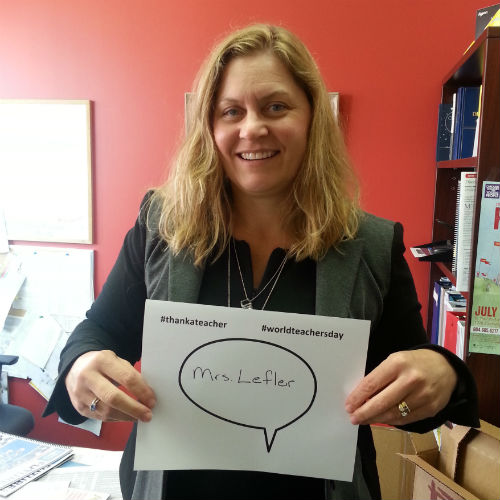 Andre Coronado, Digital Communications Coordinator
Mrs. Herzberg (Gr 3): Even though my reading skills were great already, I was still hesitant to read books that were above my grade level. Mrs. Herzberg used the perfect balance of gentle encouragement and strict motivation to help me dive into the world of books outside of "junior." If it wasn't for that, who knows whether I'd have the love of reading that I do today.
Kristin Lee, Program Specialist
Mr. Stanton (Gr 6): Mr. Stanton made science fun, innovative and hands on.  He buried a broken horse skull in the school's garden planters and the class pretended to be paleontologists by digging up the bones, assembling the pieces and identifying the skull. We also learned how to assemble radio circuits and separated water molecules using a battery! Without this experience, I would not have gone into science education and not be a passionate science educator for Science World.
Kate Henderson, School Engagement Manager
Mr. Murawsky (Bio 11): He was unlike other teachers. He challenged us on a daily basis to learn about the world around us in different and unexpected ways.
Alena Rankin, Special Event Assistant
Mrs. Craven (Gr 6): She was my favourite teacher in elementary school because she realized my potential early on. She took extra care to challenge me and involve me in enrichment classes to better stimulate my mind in comparison to the general curriculum. She also had an awesome end of the year summer party at her farm which I still remember today!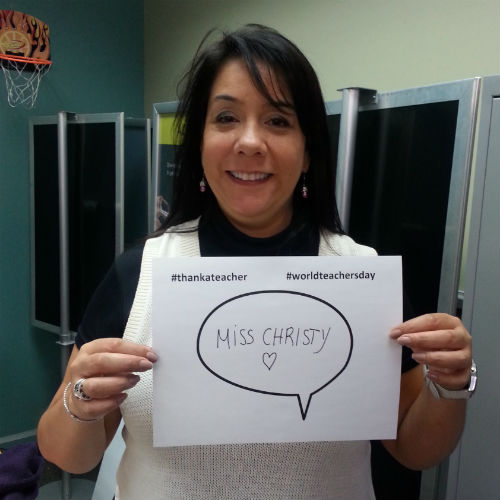 Mila Cotic, Cultivator of Community Connections
Miss Farris (Gr 5): She was a young, new teacher and was very enthusiastic. We did a lot of group projects, had class parties and I don't remember sitting at my desk a lot. We all loved her!
Brian Anderson, Program Developer
Ms. Rajotte (Math and Calculus 11): She was incredibly knowledgeable and organized, and had an infectious sense of fun and enthusiasm for all of her subject matter.  All her students were treated with respect and we looked forward to opportunities to discover things together.  From her, I learned of the amazing calculus frog ("derrr-rivative…derrrr-rivative").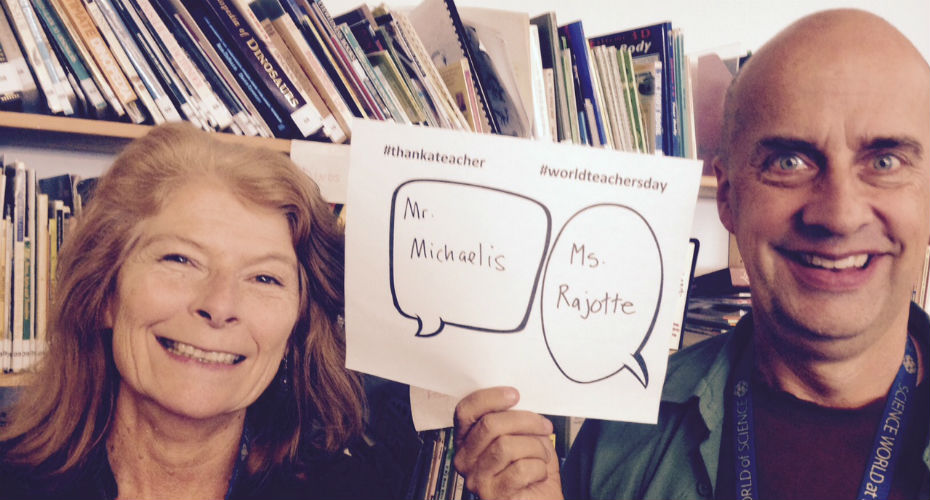 Kim Peterson, Development Coordinator
Ms. Manson (Gr 6): She was the first teacher I remember who treated my classmates like adults. She had high expectations, but was honest and encouraged open discussion on everything from politics to pop culture. She would always have these hard raspberry candies on hand (I can still taste them…) and would let us listen to the Chariots of Fire soundtrack while working on math problems.
Mary Goff, School Engagement Manager
Mr. Michaelis (Gr 5): He helped me develop many of the habits of mind I have carried throughout the years. We went outside, rain or shine, to report on the weather. We performed original science experiments every nine weeks in front of the class. Don't ask me how, but there was a train that ran around a track near the ceiling of the classroom. He gave us metal shapes to take home and to draw in three dimensions. He challenged us in math, asked us to draw all the US states (freehand!) and he built a small "store" from which we purchased items—learning to make change. He even found time to conduct our small band and choir. Truly a Renaissance man and phenomenal teacher. Thank you Mr. Michaelis!
Are you a BC Teacher? If so, why not celebrate World Teachers Day with us! Join us for Teacher's Night Out this Monday, October 5.