Access to nature can be transformational. Whenever I feel stressed or overwhelmed, I take some time outside to breathe in the fresh air, listen to the sounds of rustling leaves and watch the chirping birds until everything feels more manageable. A 2019 study published in Frontiers in Psychology found that spending just 20 minutes in an outdoor setting was enough to decrease cortisol, a hormone linked to longterm stress. But for Black, Indigenous and People of colour (BIPOC) connecting to the outdoors can mean facing systemic racism and safety concerns.
Last summer, a group of scientists took to Twitter to highlight Black researchers, bird watchers and nature enthusiasts and their right to access nature. #BlackBirdersWeek took place following a viral video that showed bird watcher Christian Cooper threatened with a police call in New York City after asking a woman to leash her dog. This sparked shared experiences from around the world from researchers and bird watchers who felt unsafe or unwelcome in nature because they are Black.
Corina Newsome, biologist and cofounder of #BlackBirdersWeek, explained that the three main goals of the initiative are to counter the stereotype that Black people don't like the outdoors; to educate the outdoor-loving community on the unique challenges that Black birders face; and to increase diversity in birding and conservation.
According to Newsome, "Diversity is important for the robustness of any community trying to do anything."
One of the reasons #BlackBirdersWeek is so important, is representation. Seeing yourself in the adults who are blazing trails for future generations. My son loves nature. I look forward to watching that love blossom through the years. #BlackInNature pic.twitter.com/3Nc32rwEYS

— Jason Ward (@JasonWardNY) May 31, 2020
Not Just An Issue "Across The Border"
While the majority of these discussions are centred around experiences in the United States, #BlackBirdersWeek is an opportunity to reflect on our own local anti-Black racism in nature. Expert birder, Melissa Hafting, who runs the British Columbia Rare Bird Alert, shared that the Vancouver police were called on one of her students while participating in the The Young Birders Program.
Only two years ago, researcher and hiking enthusiast, Judith Kasiama, took to social media to call out representation in outdoor marketing in Canada.
"There seems to be a narrative that BIPOC don't enjoy the outdoors compared to their white friends," she wrote. "This is not rooted in actual reality, but a myth perpetuated by marketing that caters to predominately white audience."
Judith's comments sparked a public commitment from Vancouver-based retailer, Mountain Equipment Co-op, to diversify their representation; they also invited Judith to become an ambassador for their brand. In an open letter on the company's website, CEO David Labistour wrote, "Outside is for everyone. It's time we acted like it."
Judith went on to create an outdoor BIPOC community called Colour the Trails and teamed up with Jacqueline L. Scott, PhD and author of BlackOutdoors to embark on a cross-Canada hike to celebrate and remember Black history in Canada. In an article for CBC Sports, Jaqueline wrote, "It is the beginning of a new decade. Here is a great opportunity for the outdoors recreation sector to actively encourage diversity among its members, users and staff."
Jacqueline studies the perception of the wilderness in the Black Canadian imagination. Her research was inspired by historical figures who have been white-washed in Canadian history: Black cowboys who built the foundations of the ranching industry in the prairies; Black fur traders; experts in navigation like Harriet Tubman, who freed slaves via the underground railroad connecting to Canada even in the harsh Canadian winter; North Pole explorers like Matthew Henson, who chronicled his journey in his book A Negro Explorer at the North Pole.
"In reality, Black people have a long history of being in the outdoors in Canada. This history has been whitewashed, not just in outdoors advertising but also in conservation, outdoors education and environmental education."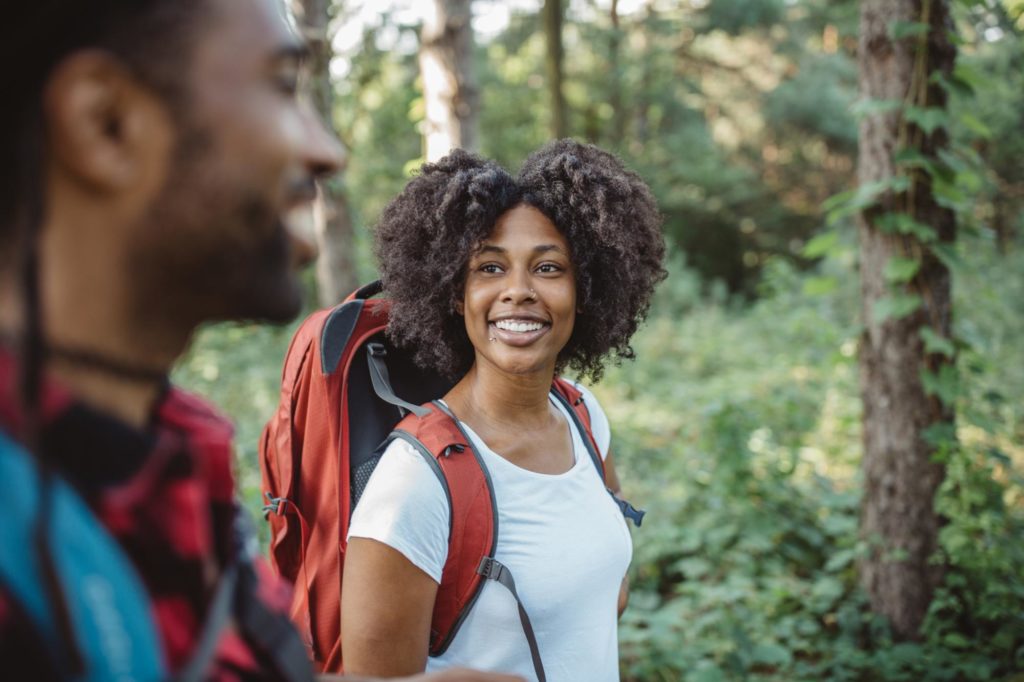 Exploring the outdoors is about more than just fun. For many, it is a gateway into STEM fields. An article published in Educational Researchers in 2019 found that while Black college students are just as likely to declare STEM majors as white students, they are more likely to switch majors or leave school without a degree.
Dr. Pietri, assistant professor of psychology at IUPUI, theorizes that a lack of representation may account for the higher percentage of Black students leaving STEM fields. In a 2019 study, Pietri and Johnson found that Black women STEM majors who had role models who looked like them reported a greater sense of belonging in their field.
As Jason Ward, co-founder of #BlackBirdersWeek and host of the documentary series Birds of North America wrote, "One of the reasons #BlackBirdersWeek is so important, is representation. Seeing yourself in adults who are blazing trails for future generations."
All week, scientists and naturalists flocked to Twitter to share their birding pictures and support for Black bird watchers and lovers of the outdoors. Events included live panel discussions on Birding While Black, virtual birdwatching with #BlackWomenWhoBird at the Monterey Bay Aquarium and a hilarious debate on birds vs fish hosted by National Aquarium. The hashtag #BecauseOfBlackBirdersWeek is filled with thoughts on what this week has meant to the community, but this is only the beginning of the conversation.
As Corina Newsome, co-founder of #BlackBirdersWeek wrote: "The truth is that as Black birders/explorers/scientists, we can love what we do with every fiber of our being, and still grieved to the core by the reality and context in which we are doing it."
---
New to the conversation? Here's where to start:
Remember to continue using your voice to make nature a safe and welcoming place for everyone by engaging in resources that can help better understand the experiences of BIPOC nature enthusiasts, researchers and scientists who share the trail with you.
Use these hashtags on twitter to share the stories of some amazing science communicators to keep the conversation going: #BlackWomenWhoBird, #BlackInNature, #BirdingWhileBlack, #BlackBirdersWeek.