The Ken Spencer Science Park has now reopened for the season! Even though it was closed for the winter, there was still a lot of work to be done. We've been digging, cleaning, fixing, planning and constantly creating over the winter months, readying ourselves for the official park opening on March 15. We have some fun behind-the-scenes stories to celebrate our reopening day.
One of the major tasks we took on this winter was the reconstruction of our hoop house. A hoop house is essentially a mini greenhouse—it's an insulated bed that acts as a nursery for seedlings, where they gain a little extra heat and shelter to kick-start their growth before going into the garden beds. Last year, our hoop house didn't survive as long as we had hoped, so we put our heads together to imagine a new design. We gathered the required materials and began constructing the frame.
The first challenge was finding a space large enough to spread out our enormous plastic sheet in order to mark it with our measurements for cutting and reinforcing. Luckily, Science World has a large loading bay—the perfect location for constructing the hoop house, sheltered from the winds and occasional snow.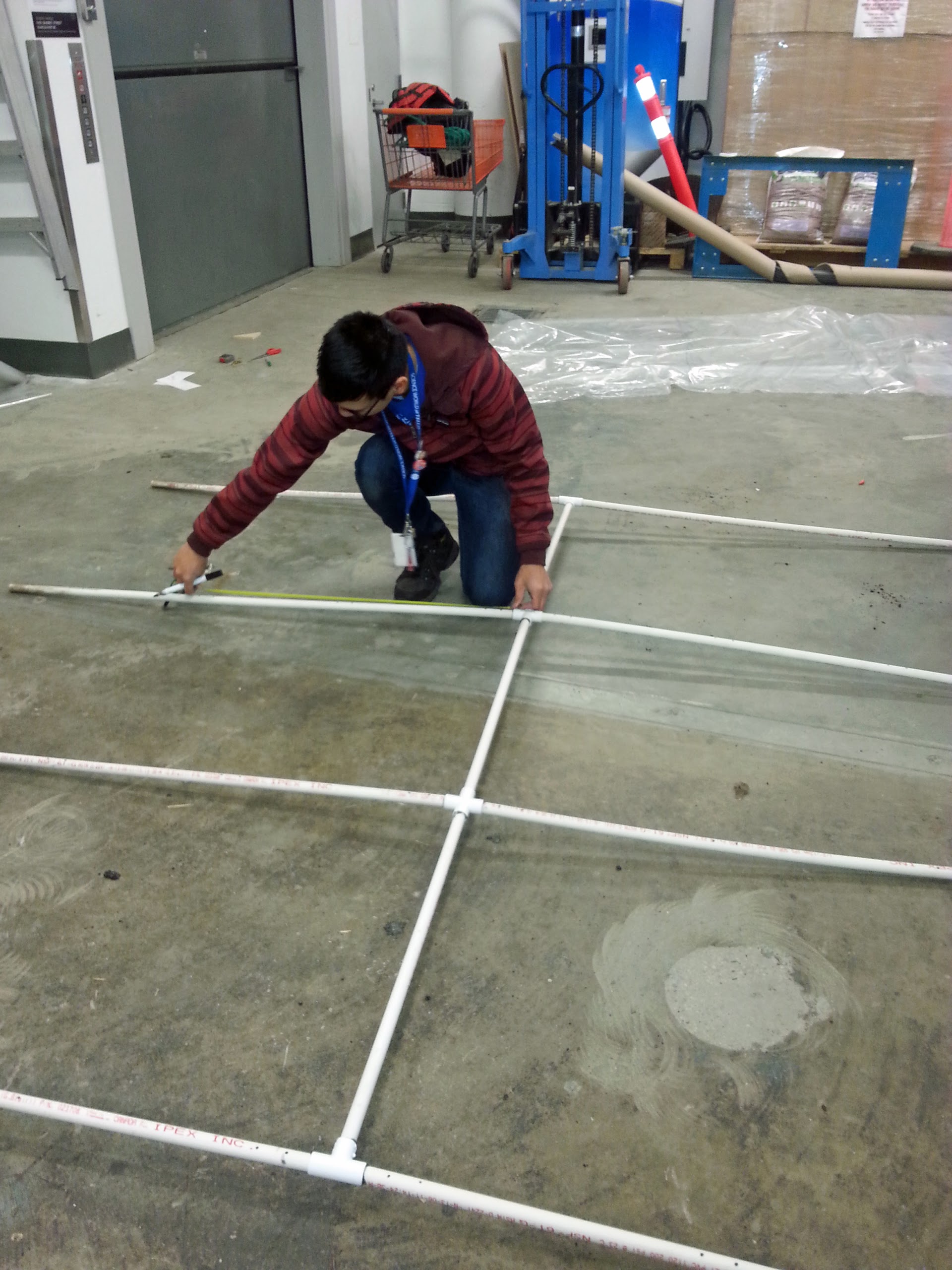 Last year, strong winds tore the plastic insulating sheet of the hoop house. We decided that reinforcing the plastic sheet could help it stand up to harsh winds. Oddly enough, this involved ironing together extra layers of plastic to reinforce attachment points. We received some strange looks from co-workers as we ironed a massive sheet of plastic between strips of aluminum foil in the office. Considering that our office stores things like an under-construction hover craft, huge buckets of LEGO® bricks and a life-sized cardboard cut-out of Chris Hadfield, I'm surprised anyone even batted an eye.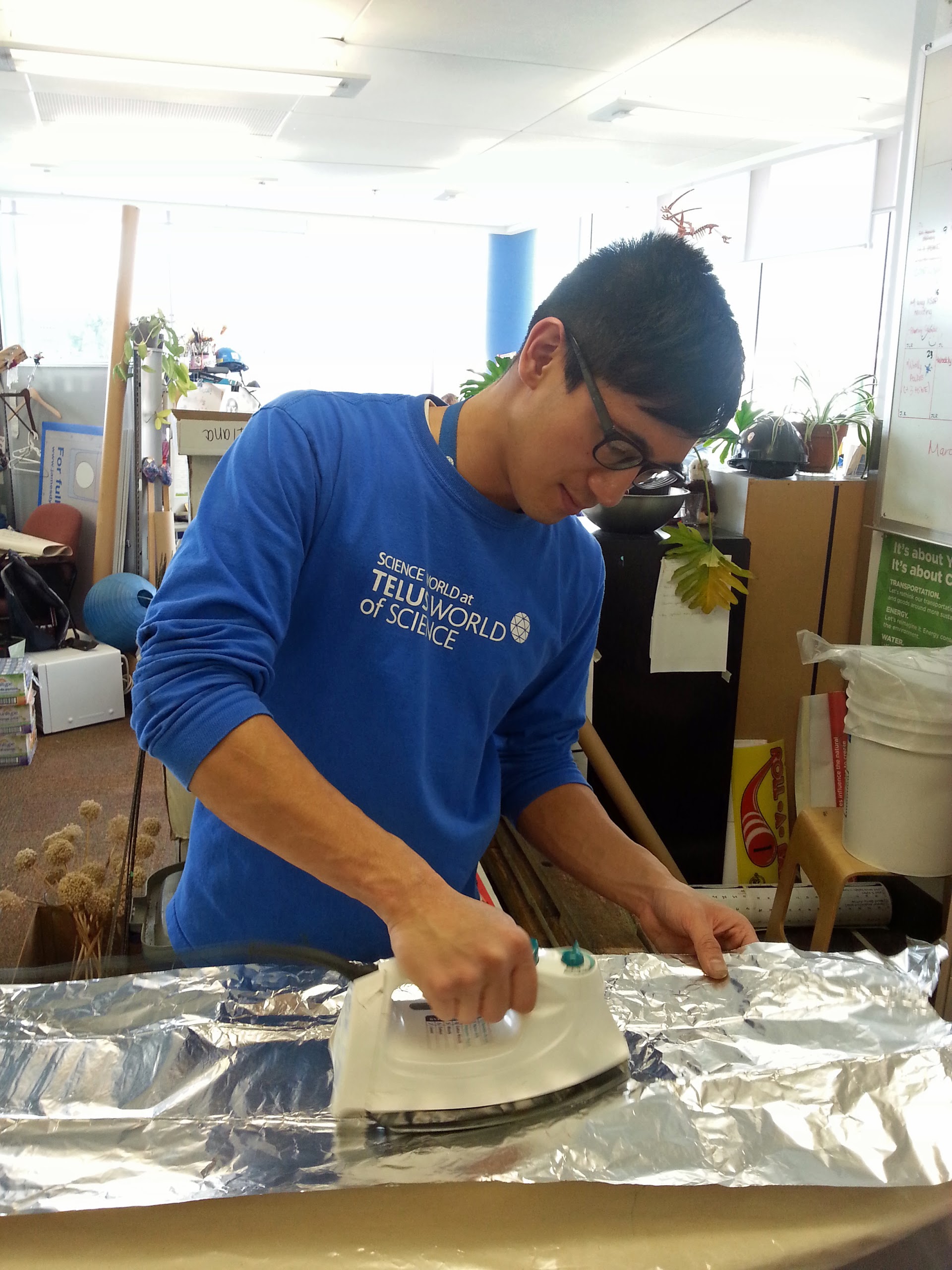 Things were looking great. We were so thrilled with the success of our plastic sheeting that we failed to realize our PVC pipe frame plans were inadequate. When two frames snapped within a week, it was back to the drawing board. Instead of a perfectly rounded hoop, we've been considering adding some angles to ease the tension on the piping for our next version.
Despite some construction hiccups, the hoop house is now well on its way to completion. We are anticipating installing it in the park early this month—just in time to plant our first seeds of the year, which will include: strawberries, radishes and chives. We want to grow two different types of strawberries—one wild native species that most North American cultivars have come from as well as a juicy garden variety for our Vertical Beds and Aeroponics System. Our multi-coloured radishes will be transplanted into our Rainbow Bed, full of colourful (and edible!) roots and leaves. The chives will join our already tasty and fragrant herb bed. We cannot wait to get growing!
The Ken Spencer Science Park is now open for the season. Drop by, check out all the amazing things that are growing and meet our chickens too!