Another successful year for Scientists and Innovators in the Schools ended in June. We overcame a challenging two months at the beginning of the school year, by visiting Out of School Care providers and by collaborating with other organizations. This allowed us to open up new possibilities and to reach students, even though they were not attending school in September and October.
Thanks to NSERC and AMGEN funding, 219 scientists and engineers were able to visit more than 80 different communities in British Columbia, including remote schools in Yeekoche, Edgewood, Canoe Creek and Kyuquot.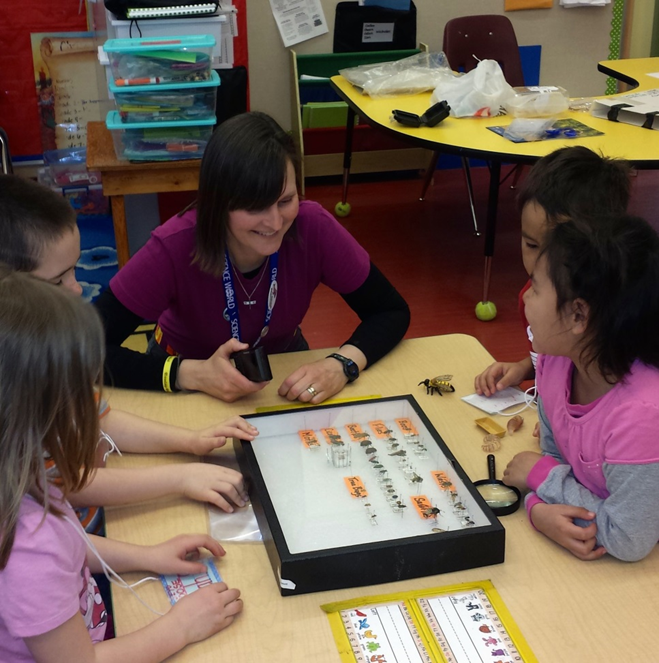 More than 22,000 students in over 1,000 classrooms participated in hands-on and interactive presentations delivered by science professionals, graduate students and retirees.
Feedback received from teachers and students shows that SIS is having a positive impact on getting youth excited about and engaged in science and technology.
"Thank you for this experience! We were all wildly enthusiastic with Umesh as a presenter and with the content of the presentation," said Sue Vogt, teacher at Heritage Elementary in Prince George.
"This was a great service for our class to experience and I hope that the program continues. My students were calling out 'SCIENCE!' and 'CHEMISTRY!' during the exciting highlights of the lesson. It's clear that they made the connection that science can be FUN! :-D Many thanks to Umesh and to Science World!"
SIS visited over 1,000 classrooms across BC.