We are always excited to bring our fun, high-energy live demonstrations and activities to communities all around the province. Science World's fantastic touring science team is well known for performing live shows each year at schools, festivals, and public events.
While our program focuses on schools beyond the Lower Mainland, when we have availability we also offer fee-for service visits locally. We typically bring a 2-person team to present a 45 minute show.
The cost for a visit with one 45-minute show starts at $720 (+GST and travel) and depending on the venue and audience, we can occasionally consider a single person presentation or shorter, 30-minute show which brings costs down a bit.
To request a quote, click the button below to fill in the request form.
About the shows:
Science World's live shows feature spectacular science demonstrations from a wide variety of topics including electricity, air pressure, forces and chemistry. From flying chickens to hair raising electrical demonstrations and even the occasional explosion, there's always lots of fun and audience interaction with Science World On the Road.
May we suggest: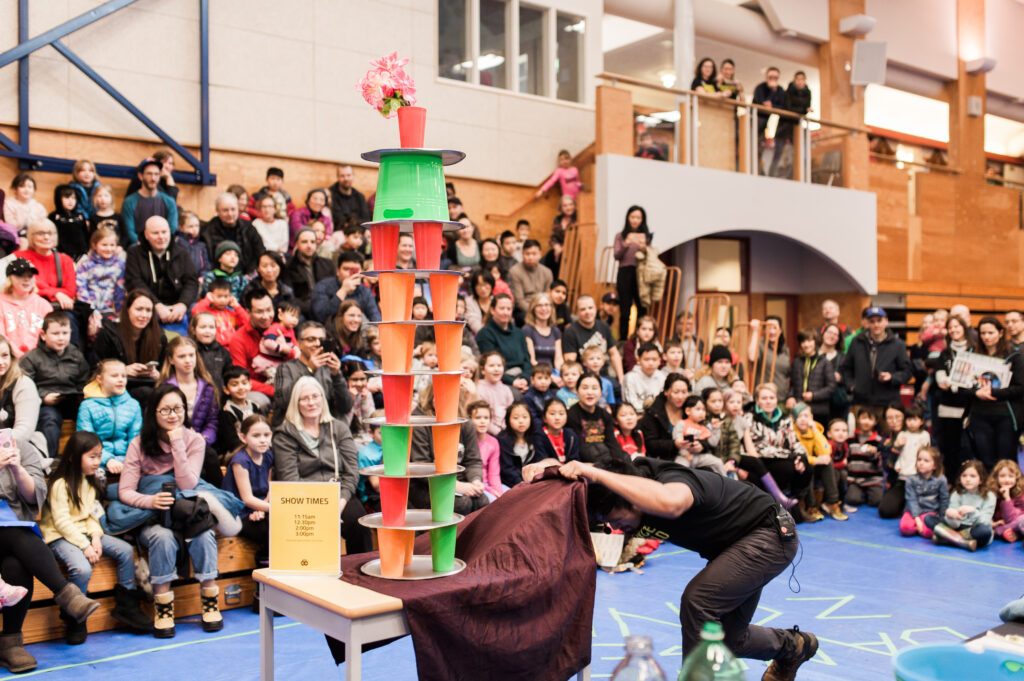 Science Surprises
This greatest hits show includes some of the most iconic offerings from Science World's repertoire of demonstrations. Enjoy the electricity of the hair-raising Van De Graaf Generator and all the other spinning, falling, flying demos that science world is best known for.
For school curriculum-linked show descriptions, visit our main On The Road page.