We are excited to offer both online workshops and bring back in-person presentations in schools for the 2022/2023 school year. Explore online workshop options on our online school programs page.
Our in-person On The Road program is funder-supported and visits schools across BC. We have chosen our districts for the 2022/23 School year and look forward to bringing Science World to schools. We are now taking requests for the 2023/24 school year. Request a visit.
The On The Road program is delivered by Science World's fantastic in-building staff and outreach team providing schools province-wide with fun, inquiry-based demonstrations that pique science curiosity, boost science literacy and inspire future science and technology leaders. Learn more about what to expect from one of our visits below.
2022/23 Offerings: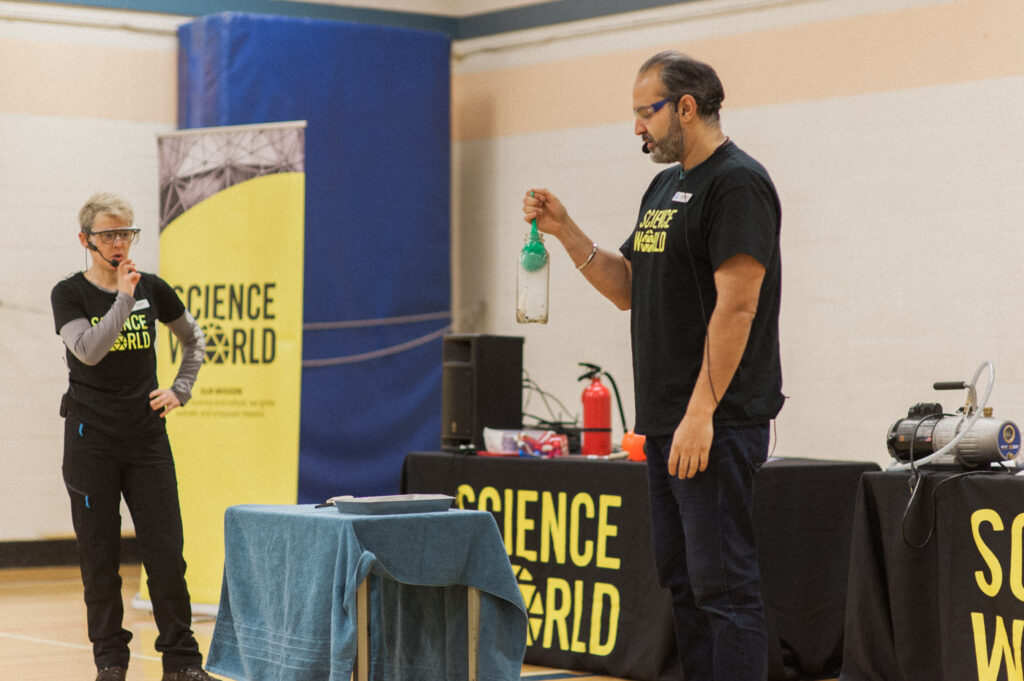 How2Science (Gr K-3)
Discover and practice the ways that scientists observe, predict and test.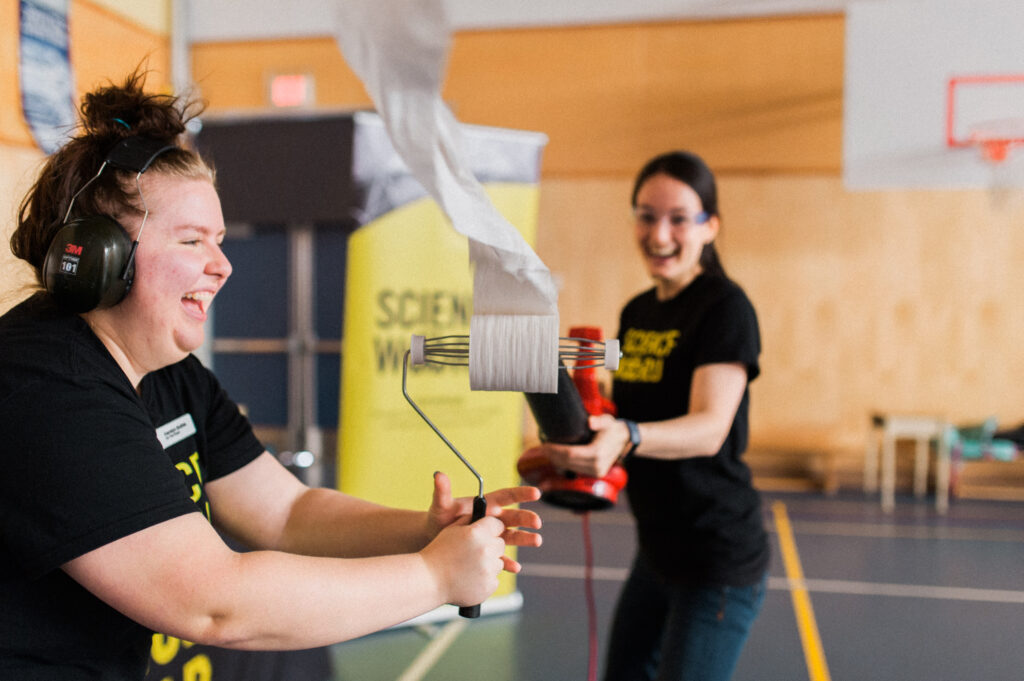 Fantastic Forces (Gr K-7)
Experience push, pull, lift, friction and drag—some of the fantastic forces that affect our lives every day.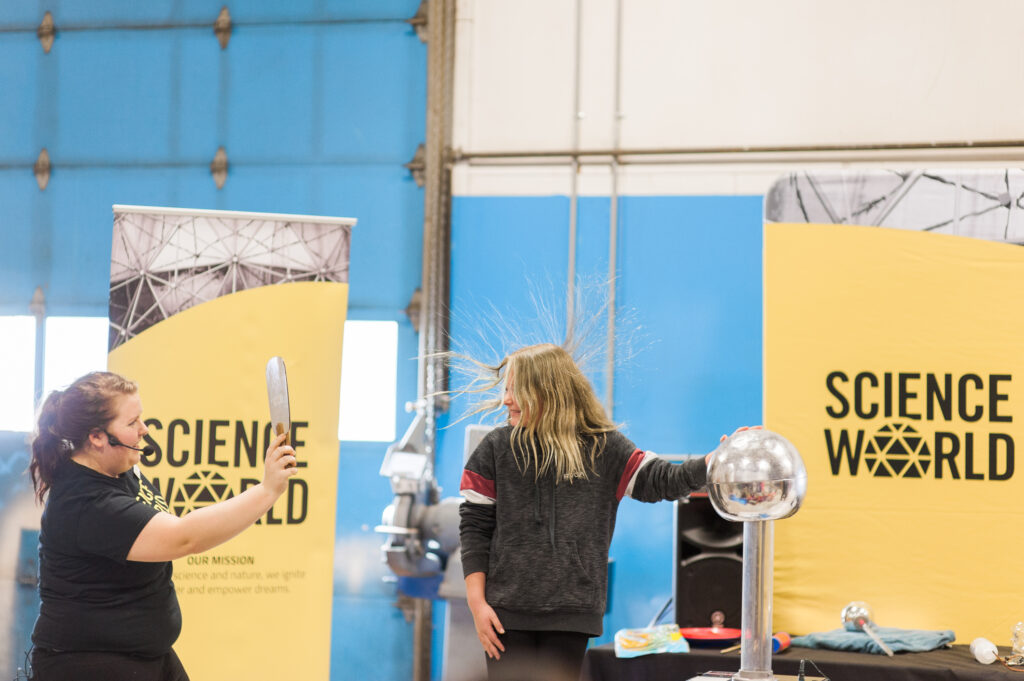 Earth, Wind and Science (Gr 4-7)
Explore the incredible weather events that occur within our atmosphere, with demonstrations such as the shocking Van de Graaff Generator.
The On The Road team is occasionally also available for special events.
History
Since 1988 (even before we opened in our current building) Science World has toured throughout the province with our On The Road program. From 1988 to 2005 we visited schools, festivals, and public events supported by specific donors or on a fee for service basis.
From 2005 to 2012 with support from the provincial government and donors, On The Road increased it's reach to more than 1.3 million people offering free school visits across British Columbia, including more than one million students in grades K–12. The On the Road team made more than 1,000 visits to communities, both large and small, throughout BC. This momentum continued through to 2020 with a model funded internally with additional support from presenting sponsors providing free visits to every school in BC, visiting more than 30,000 students each year outside the Lower Mainland whose students might not otherwise have a chance to visit Science World in Vancouver. Our high energy presentations are curriculum linked and provide an unforgettable science experience for students.
We are excited to continue this important outreach to communities across the province both online and in-person for years to come.
Thank you to our donors
On The Road would not be possible without the generous support of:

Other Supporters:
NSERC—Natural Sciences and Engineering Research Council of Canada
Scotiabank
BC Tech Association
Engineers & Geoscientists BC

We also acknowledge the financial assistance of the Province of British Columbia.